Four Libby golfers compete at state tourney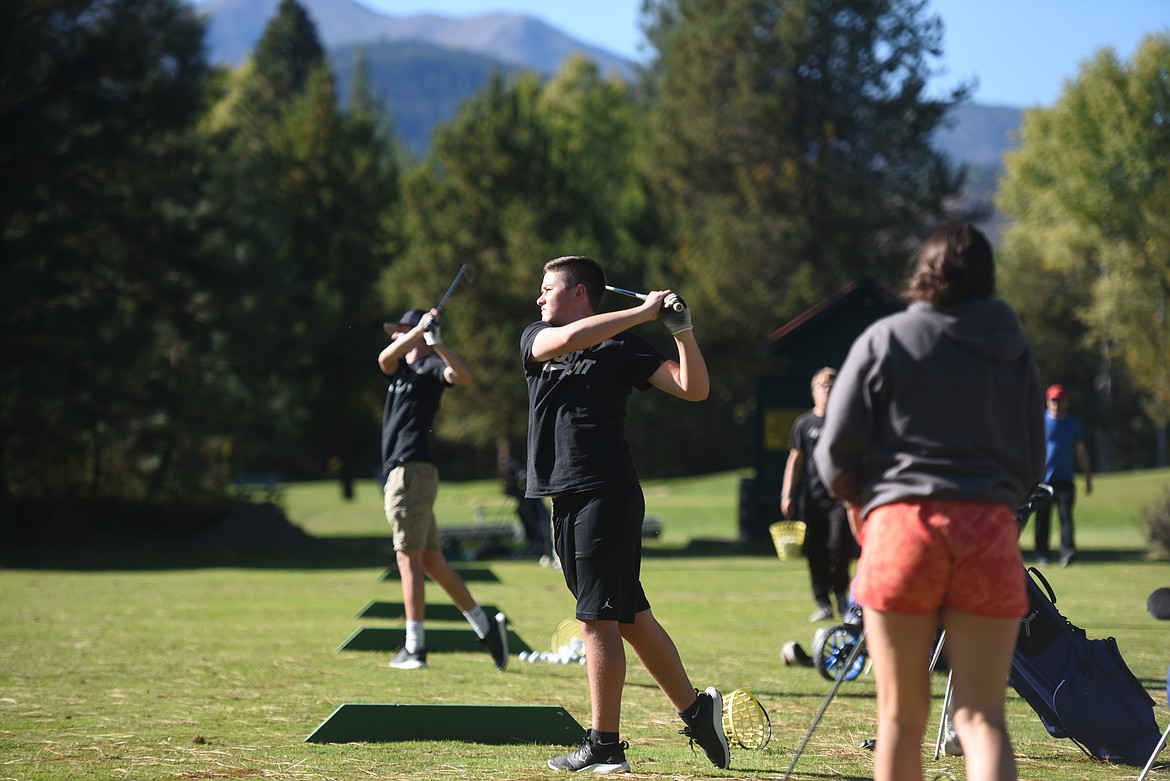 The Libby Logger Golf team practiced their drives at the Cabinet View Golf Course on Sept. 29 before heading to the state championship in Butte.
Will Langhorne/The Western News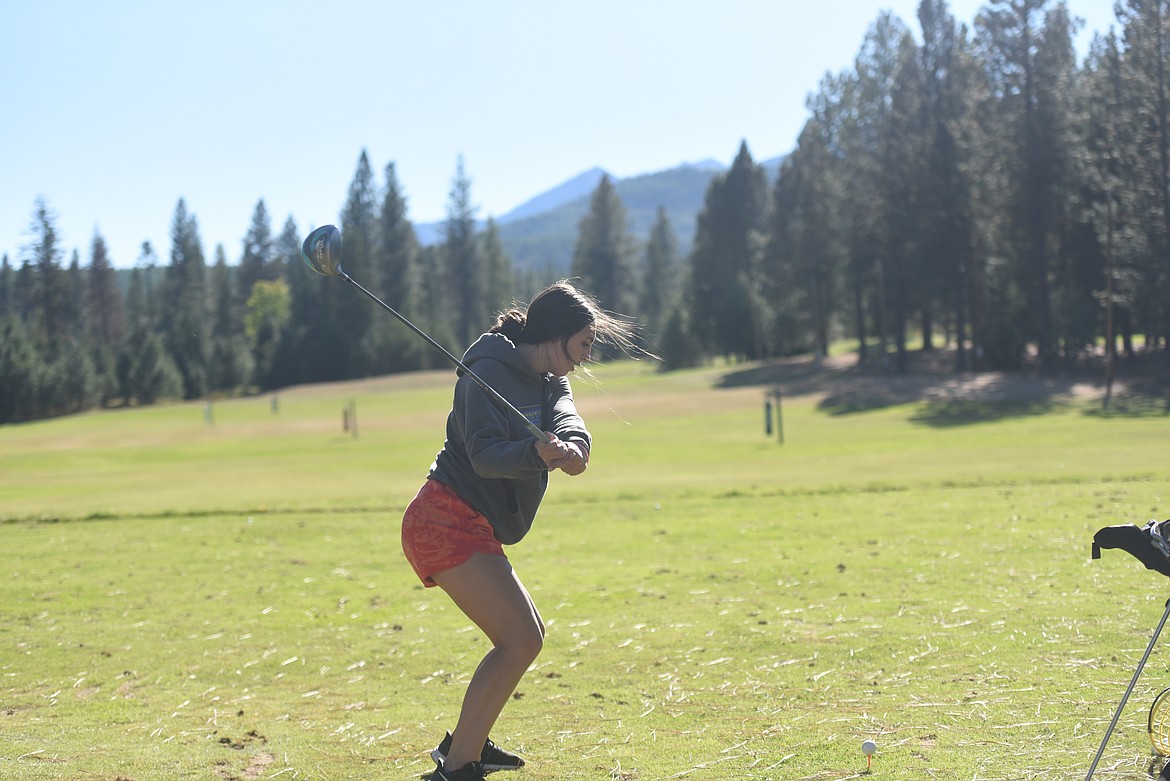 Kayley Svendsbye practices her drive at the Cabinet View Golf Course on Sept. 29. She and three other Loggers headed to state championships in Butte on Sept. 30.
Will Langhorne/The Western News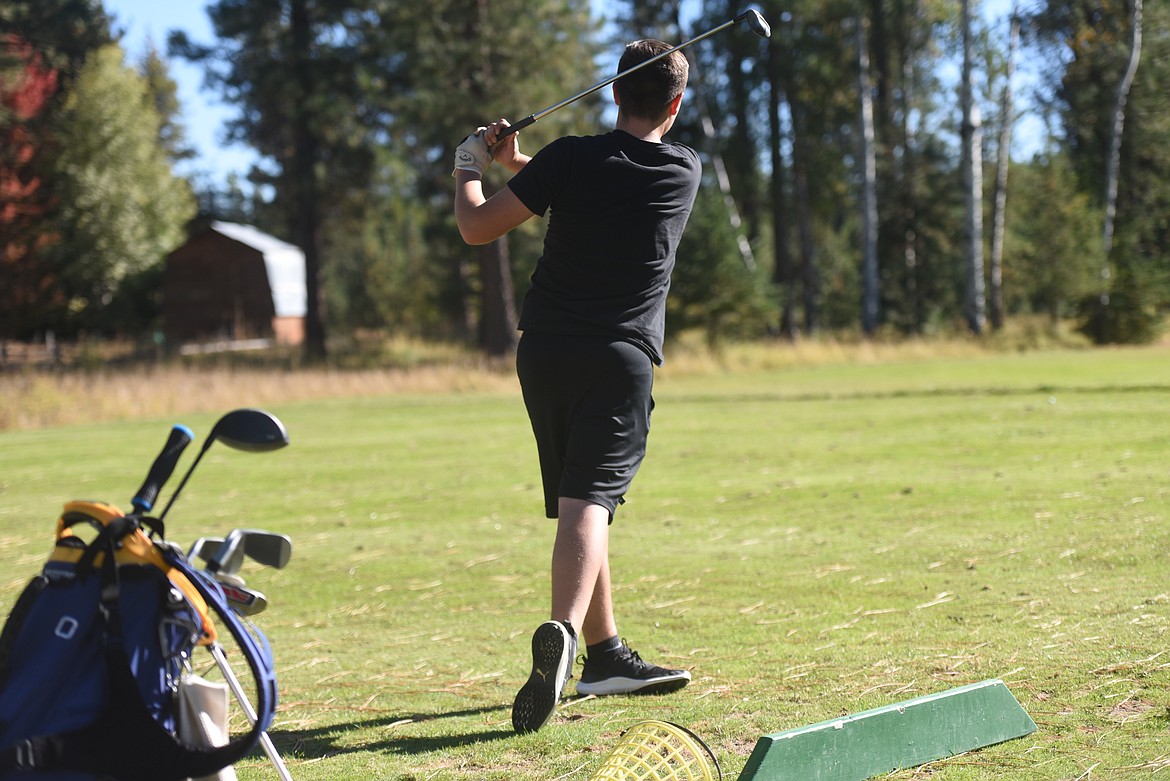 Mason Gotham follows through on drive during a Sept. 29 golf practice. Gotham and three of his other teammates headed off to the state championship in Butte on Sept. 30.
Will Langhorne/The Western News
The Loggers golf team practiced at the Cabinet View Golf Course on Sept. 29. Four of the Libby squad headed to the state championship in Butte the following day.
Will Langhorne/The Western News
Previous
Next
by
WILL LANGHORNE
The Western News
|
October 2, 2020 7:00 AM
Following a cold and windy divisional tournament in Polson, four Libby golfers qualified for the state tournament.
"The rounds were slow and the course played difficult," head coach Dann Rohrer said of the Sept. 26 divisionals.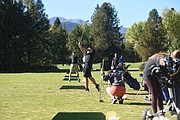 While few Loggers left the Polson course with high hopes, Rohrer received an email that evening confirming half the team qualified for state.
On the boys squad, Mason Gotham placed 25th overall at divisionals with a score 97. Landon Haddock was close behind, carding 100, which put him in 27th. Dylan Buckner came in 30th with a score of 101.
Kayley Svendsbye led the girls squad, taking 25th place with a score of 113.
While they did not qualify for state, Reece Malyevac and Thomas Roark put up scores of 103 and 124 for the Loggers' boys team. McKenna McNulty and Gabby Fantozzi carded a 133 and a 155 respectively for the girls team.
Overall, the boys team came in sixth at the Polson tournament while the girls went unranked.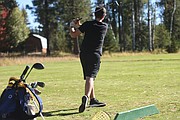 During a team practice at the Cabinet Peaks golf course on Sept. 29, Gotham said he was hoping to shoot in the mid to low 80s at the state tournament. As he honed in his tee shot on the driving range, he said he was focusing primarily on hitting the ball straighter.
Svendsbye said she plans to work on staying calm throughout the championship. Keeping her cool would be the key to shooting below 100.

"You just have so much pressure," she said. "At divisionals, I didn't even stress about anything and I made it."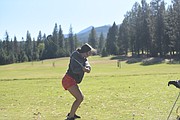 Haddock, who hoped to shoot in the high 80s to low 90s, said tuning his drive and putting skills were his biggest points of focus.
As a first-year player, Buckner said he just wanted to lock in all the points of his technique before hitting the road.
The Loggers left for the championship in Butte on Sept. 30. The tournament was held on Oct. 1 and 2.
"I couldn't be more proud of this group with half of this team being new to High School golf they all did a super job this year," Rohrer said.
---