New election administrator resigns from post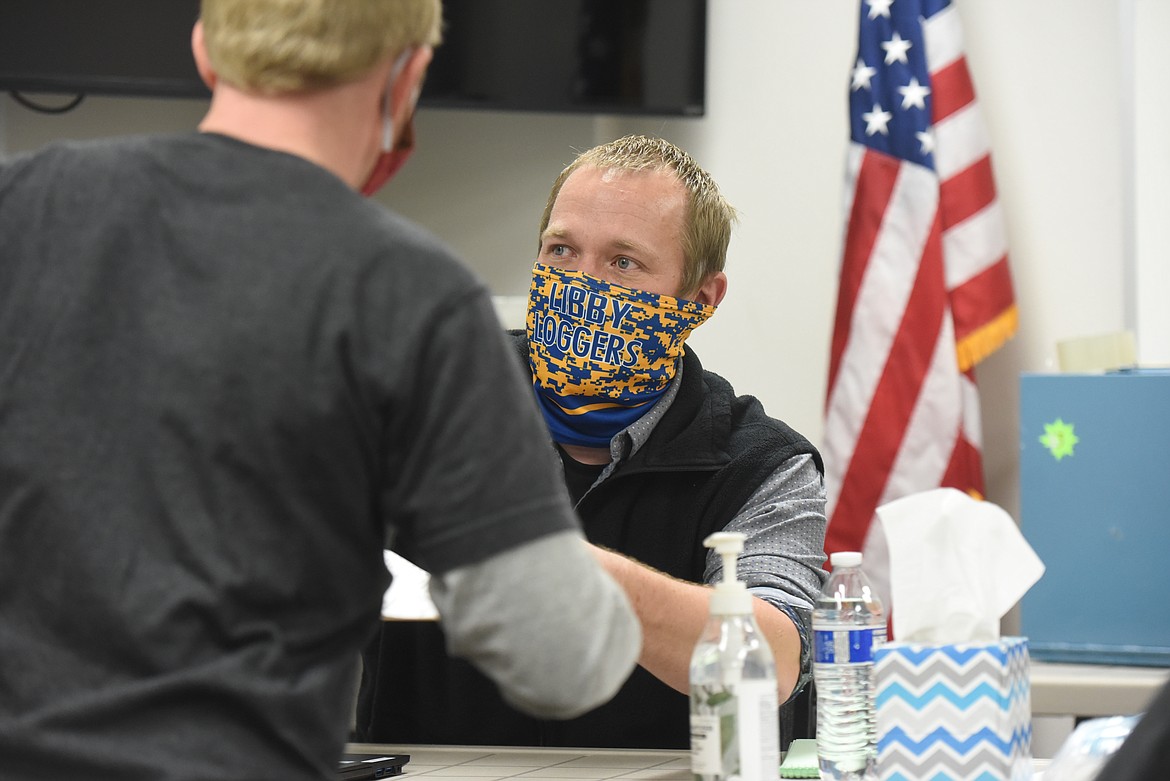 Chris Nelson, Lincoln County election administrator, assists a voter on Election Day at the North Lincoln County Annex in Eureka.
Will Langhorne/The Western News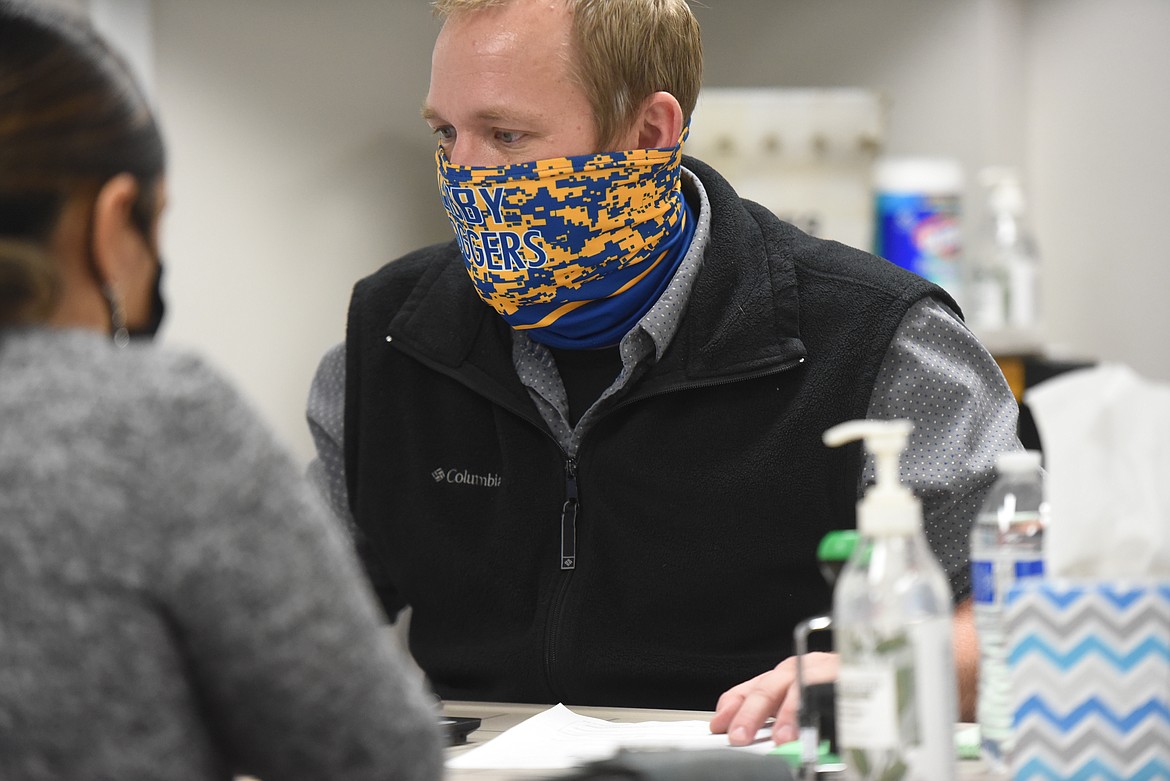 Chris Nelson, Lincoln County election administrator, assists at voter at the North Lincoln County Annex in Eureka on Election Day.
Will Langhorne/The Western News
Previous
Next
by
WILL LANGHORNE
The Western News
|
November 24, 2020 7:00 AM
Less than a week after this year's general election, Chris Nelson, newly appointed election administrator for Lincoln County, resigned from his post.
Robin Benson, county clerk and recorder, said Nelson handed in his letter of resignation on Nov. 9. Nelson has not responded to phone call requests for comment.
While he could not discuss the specifics of the resignation, County Administrator Patrick McFadden said Nelson left the job for personal reasons.
Over the past couple months, county officials have commended Nelson's handling of this year's tumultuous election process. Susan Ames, office manager for the Montana Secretary of State's Office said she was not aware of any complaints filed against Lincoln County election officials.
"I thought he did a fantastic job," said County Commissioner Mark Peck (D-1). "I hate to see him go."
The clerk and recorder's office appointed Nelson to the position at the end of August when Leigh Riggleman, former election administrator, stepped down. County officials gave no reason for Riggleman's resignation. She departed after county commissioners switched from her proposed all mail-in election, meant to avoid the spread of the coronavirus on Election Day, to a traditional poll election.
After her resignation, commissioners changed course again, favoring a mail-in voting process.
In the following months, Nelson oversaw the county's mail-in election system. Under this year's election plan, officials mailed out ballots to all active voters in Lincoln County. Voters had the choice of casting their ballots in-person at a drop off location or by mail. In all, 11,682 residents voted in the general election. The figure represents a record-breaking 88.8 percent of active voters in the county.
In addition to his traditional duties as election administrator, Nelson helped facilitate this year's operation by opening new drop-off locations and securing a Ballot on Demand machine for the county.
Thanks to the machine, Nelson was able to open a satellite office in Eureka where officials could reissue ballots to residents without them having to drive to the Lincoln County Courthouse in Libby.
Benson said the county is advertising for a new election administrator. Pending the hiring of a new individual, Benson has assumed the responsibilities of the role.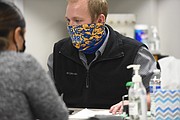 ---