Pandemic restriction opponents ask commissioners for action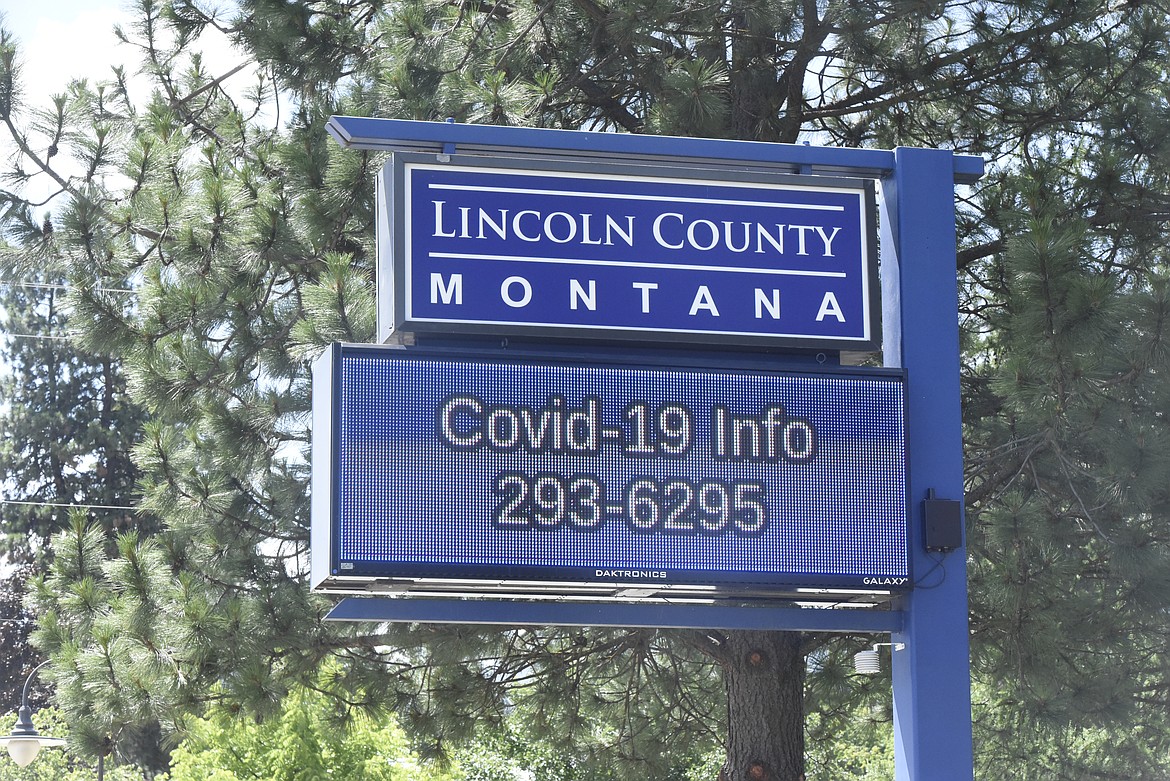 by
DERRICK PERKINS
Editor
|
November 20, 2020 7:00 AM
Members of a loose confederacy of residents aimed at undoing pandemic restrictions locally again went before the board of commissioners Nov. 18, asking to know what Lincoln County's top elected officials were doing to address their grievances.
The group met with county commissioners twice in recent weeks, presenting a petition with about 700 signatures as well as statements and affidavits of harm. They have called on commissioners to repudiate Gov. Steve Bullock's pandemic-related directives, particularly the mask mandate, reform the county health board and oust the county health officer.
County commissioners offered little more than moral support for a few of the group's arguments during both of those meetings and declined to act on their requests.
Residents involved in the effort have attacked the pandemic response from multiple angles. Some worry that a COVID-19 vaccine will be used to alter their DNA while several of their compatriots have described the pandemic as a hoax. Still others argue that the restrictions place undue burdens on the business community and the directives, deemed unconstitutional by the group, represent government overreach.
Speaking during the public comment period of the Nov. 18 meeting, Catherine Kahle said the group had presented enough evidence to warrant action by the commissioners.
"Our constitutional rights are being violated," Kahle said. "Seven hundred of us signed and submitted to you the people's complaint. We would like to know: What are you going to do about it?"
After a moment of silence, County Commissioner Jerry Bennett (D-2) noted that the public comment portion of the board's meeting was not meant for a back-and-forth dialogue. The group already had arranged to make the board's agenda twice and been given the opportunity to make their case, he said.
Bennett said he was working to address a few of their concerns, but it would take several months. He did not offer specifics.
"The unfortunate thing, especially with the new mandate the governor put out, is it's a state mandate," Bennett said. "There are inner workings between the state and county governments going on and there is law we have to abide by in those mandates. I'm working on some of those issues, but they won't happen for two or three months."
He also encouraged members to meet with him or his colleagues separately to discuss the matter in more depth.
Other residents in attendance criticized the Center for Asbestos Related Disease clinic's having taken the lead in COVID-19 testing in the county. Dr. Brad Black, the county health officer, serves as chief executive officer of the nonprofit. The clinic received a $30,000 federal grant earlier this year to conduct the work.
That represents a conflict of interest, said residents Ed Kahle and Jonathan Allen. County Commissioner Mark Peck (D-1), who was quarantining and not in attendance for the Nov. 18 meeting, has previously said officials may need to look into that arrangement to avoid the appearance of a conflict of interest.
But he also has noted that CARD clinic officials volunteered to spearhead testing and, at the time the switch was made, made a better fit for the effort than the health department, given its location and staffing. Peck has roundly dismissed accusations that Black is profiting from the pandemic.
Black and the county health board have become lightning rods as the pandemic worsens locally. During the group's last meeting with commissioners, members expressed hope that a health board purged of its current membership and packed with new appointees would fire Black and lift restrictions. When Peck pointed out that Bullock's mandates would remain in effect regardless of who held the position of county health officer, members pressed the board to reject the governor's directives.
Peck has since said that he supports Black, though the two occasionally disagree on policy, and described the longtime Libby physician as a consummate professional and caring individual dedicated to the community.
Peck also has publicly said that while he is sympathetic to a few of the group's concerns, particularly those related to civil liberties and government overreach, he does not agree with their proposed remedies. He has refuted claims that the virus is a hoax while criticizing the state's response to the pandemic as heavy handed.
Members of the group in attendance Nov. 18 reiterated debunked claims that SARS-CoV-2, the technical name for the virus that causes COVID-19, has not been isolated. Ed Kahle also suggested COVID-19 fatalities, which have risen to eight locally and are approaching 250,000 nationally, are inflated.
One resident in attendance took a different approach, calling on commissioners to promote healthy living as part of the county's response to the pandemic. Diane Watson told commissioners that the health board ought to emphasize nutrition, getting exercise and staying hydrated among other recommendations.
"There are things that are very well researched that we should be promoting as [part of a] health message," she said. "It would also help some of the underlying conditions that make people vulnerable in the first place."
She also, though, wanted to know what the board planned to do regarding the group's requests.
---