Konzen remembered as tireless educator, elected official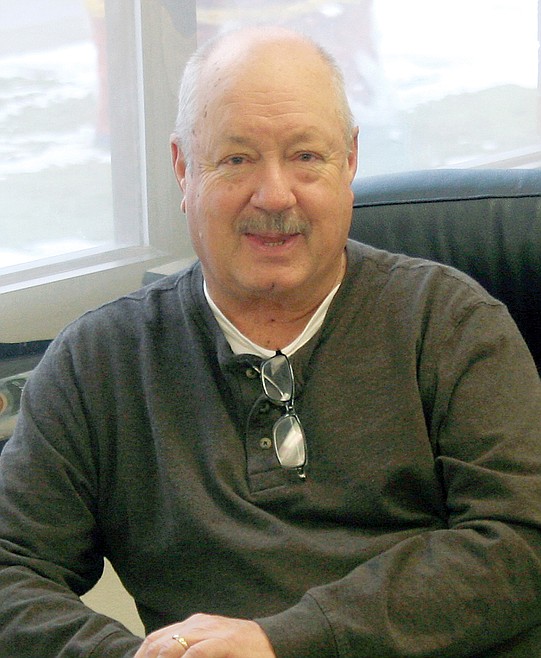 by
WILL LANGHORNE
The Western News
|
November 20, 2020 7:00 AM
After nearly 50 years of public service in Lincoln County, John Konzen, 77, died Nov. 3.
John Konzen was born July 26, 1943, to Kermit and Yvonne Marcelle Konzen in Bozeman. After graduating from Montana State University Billings, Konzen taught in Hardin for a year and a half. In 1969, he moved to Troy where he taught social studies at the junior high and high school for 12 years.
Following eight years as the athletic director for Troy Public Schools, he went on to work as the principal of Troy Junior and Senior High School, a position he held for 18 years.
During his 30-year career as an educator, Konzen was one of the first in the region to adopt Advanced Placement and college dual credit courses. As technology rapidly improved through the 1970s, '80s and '90s, Konzen also pioneered the integration of computers and networks in schools.
Thanks to Konzen's efforts, Troy was the most well equipped district in the region, said current Superintendent Jacob Francom.
"Schools from all around the world would visit and get ideas," Francom wrote in a 2016 award nomination for Konzen.
In 1999, Konzen was elected to the Lincoln County Board of Commissioners. He served as commissioner for 12 years, four of which he worked as the chair of the board.
During his tenure in local government, Konzen continued efforts to improve public education. According to Francom, Konzen gave input on school and community issues to state lawmakers. His advocacy even took him to Capitol Hill where he worked with U.S. Congress members to draft legislation that would benefit rural schools.
Partnering with Montana U.S. Senators Max Baucus and Conrad Burns, Konzen helped secure Safe Schools Money for the area and state and brought in over $8 million in economic development funds for the region. Konzen once testified in front of a U.S. Senate subcommittee on asbestos in Troy and pressured Congress to renew Secure Rural Schools funding.
Following his tenure as county commissioner, Konzen served as the chair of the Troy Public Schools Board of Trustees from 2011 to 2018.
Those close to him remember Konzen's seemingly endless supply of generosity.
"He was a guy that was more than willing to do his part and more than that," said his son-in-law Wally Winslow. "It seemed like he had a bottomless reservoir of time to allocate."
In addition to his work with the school district and the board of county commissioners, Konzen served on the Cabinet Peaks Medical Center Board, the Lincoln County Port Authority Board, the Community Development Board, the Troy Volunteer Fire Department, Troy Volunteer Ambulance, the Yaak Valley Forest Council, the Lincoln County Resource Advisory Committee, the Lincoln County Resource Advisory Committee, the Lincoln County Stakeholders Group, the Kootenai River Development Council and the Montana Association of Counties.
The Buffalo Hill Funeral Home in Kalispell is caring for the Konzen family. No services are planned at this time.
---