Wicka reaches plea deal with prosecutors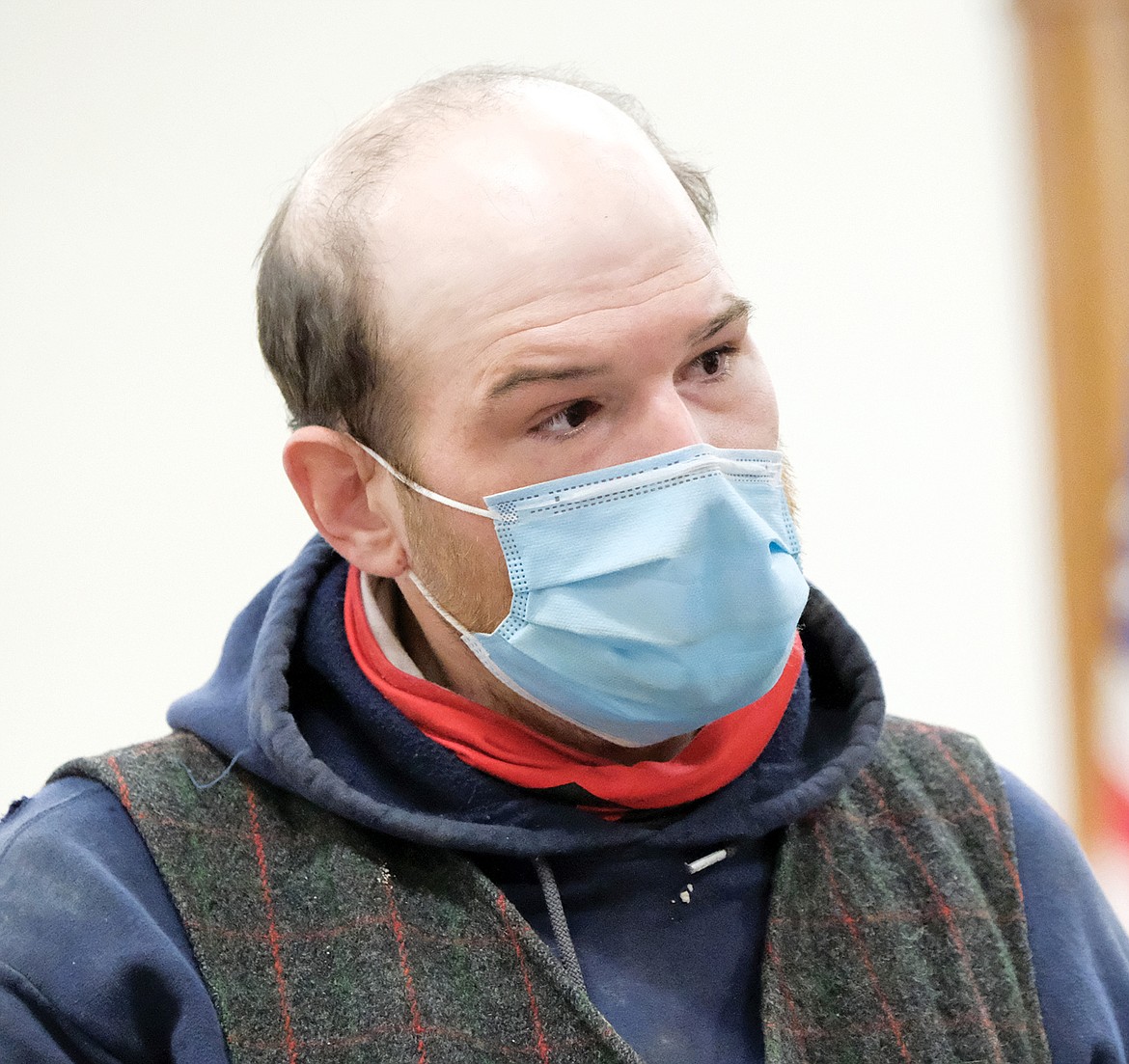 Wyatt Wicka in Lincoln County District Court on Nov. 9. (Paul Sievers/The Western News)
by
DERRICK PERKINS
Editor
|
November 17, 2020 7:00 AM
The Libby man accused of barricading himself away from law enforcement near U.S. Highway 2 in June has struck a plea deal with prosecutors.
Wyatt Levi Wicka, 33, of Libby originally faced charges of assault with a weapon and partner or family member assault, first offense, in Lincoln County District Court. He initially pleaded not guilty to the charges at his June 22 arraignment.
Wicka changed course during a Nov. 9 hearing, pleading guilty to an amended felony charge of criminal endangerment. In exchange, prosecutors dropped misdemeanor assault and partner or family member assault charges.
Prosecutors will recommend Wicka receive a deferred, three-year sentence, and undergo mental and chemical dependency evaluations.
Law enforcement personnel were forced to evacuate businesses and homes in the area of U.S. Highway 2 and Montana Avenue after Wicka barricaded himself in a nearby house in the evening hours of June 5. Libby police officers initially responded to the scene for reports of multiple assaults.

According to court documents, Wicka grabbed his girlfriend and pinned her against the side of a vehicle parked on Montana Avenue about 7:19 p.m. When confronted by witnesses, Wicka allegedly pulled out a handgun. Police say he pointed the firearm at one of the individuals.
Before eventually barricading himself, Wicka punched a witness and struck his girlfriend with a closed fist, court documents said.
Authorities later estimated that about 15 law enforcement personnel, from the Libby Police Department and Lincoln County Sheriff's Office, were involved in the barricade situation. The situation was resolved after a sheriff's deputy with crisis negotiation experience arrived on scene, officials said in June.
A sentencing hearing is scheduled for Dec. 14.

---