Second COVID-19 death at Libby Care Center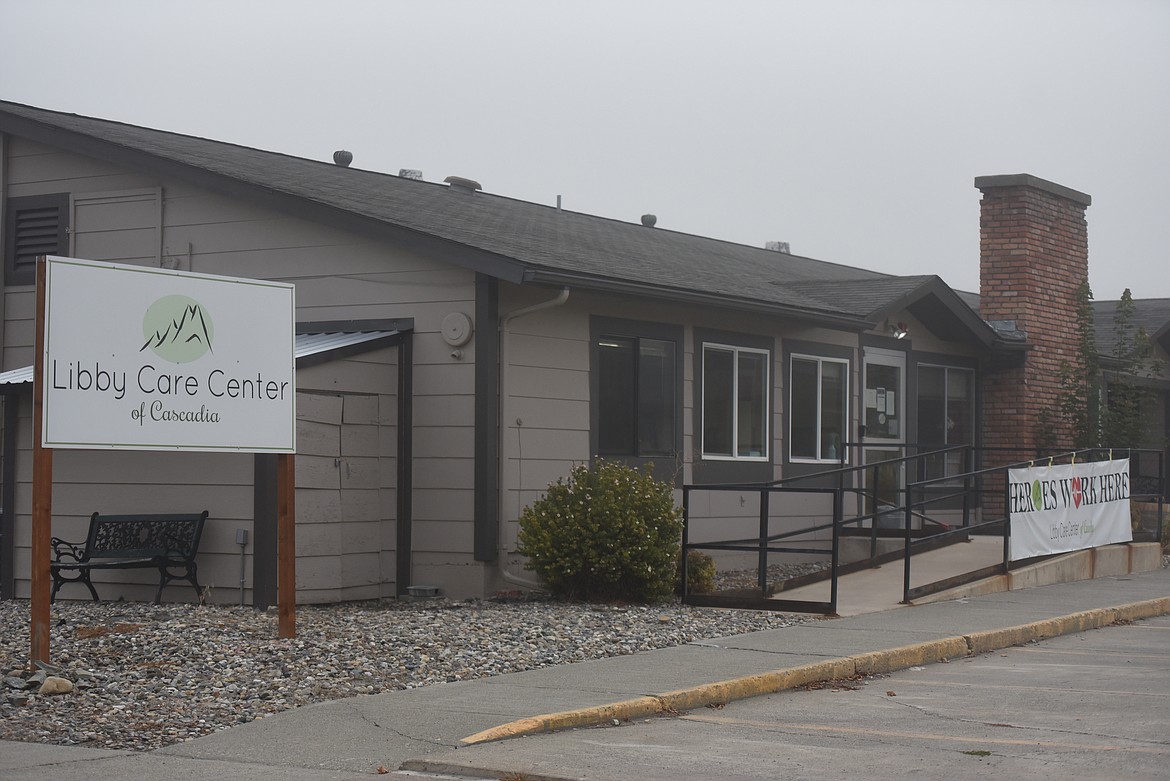 Libby Care Center of Cascadia. (File photo)
Will Langhorne/The Western News
by
DERRICK PERKINS
Daily Inter Lake
|
November 13, 2020 7:00 AM
A second death related to COVID-19 has been linked to the Libby Care Center of Cascadia.
Rachel Toland, facility administrator, confirmed the fatality while updating the Lincoln County Health Board on the spread of the virus in the building on Nov. 10. Of the center's residents, 10 have contracted the coronavirus since Oct. 14. Two have recovered and six remain in the facility's COVID-19 unit, Toland told the board.
The care center announced its first COVID-19 related death on Oct. 29 in a Facebook post.
"Our COVID-19 unit is set up to function as its own nursing facility," she said. "It has a separate entrance and dedicated staff, and there is no sharing of staff."
As for the staff, seven employees have tested positive for the virus. Of those, six have recovered and one individual remains under quarantine, she said.
Employees undergo daily screenings and are tested for the virus based on that assessment, she said. The entire staff is tested weekly, Toland told the board.
As for residents, they are screened four times a day. If anything appears off, they undergo testing, she said.
Asked whether the facility allows guests, Toland said "compassionate visits" are permissible. Like many other facilities across the country, the care center was locked down from outside visitors during the summer months, but began easing those restrictions as fall approached.
Visitors undergo screening as well and are given a rapid test before entry, Toland said.
Still, the facility cannot accept any new patients for the foreseeable future, she told the board. Toland said her staff members were working with state and local health officials.
Concerns still remain about how the virus has spread within the facility, she said. Center personnel were using electrostatic sprayers to clean surfaces and are sanitizing equipment used between residents.
"We're working with public health officials and [Health Officer Dr. Brad Black] to try and figure out what we might be missing and why it continues to spread," Toland said. "We're hopeful that we've kind of limited and contained the spread of the [coronavirus]."
---