Cuffe deems Basham flight risk, keeps bond set as is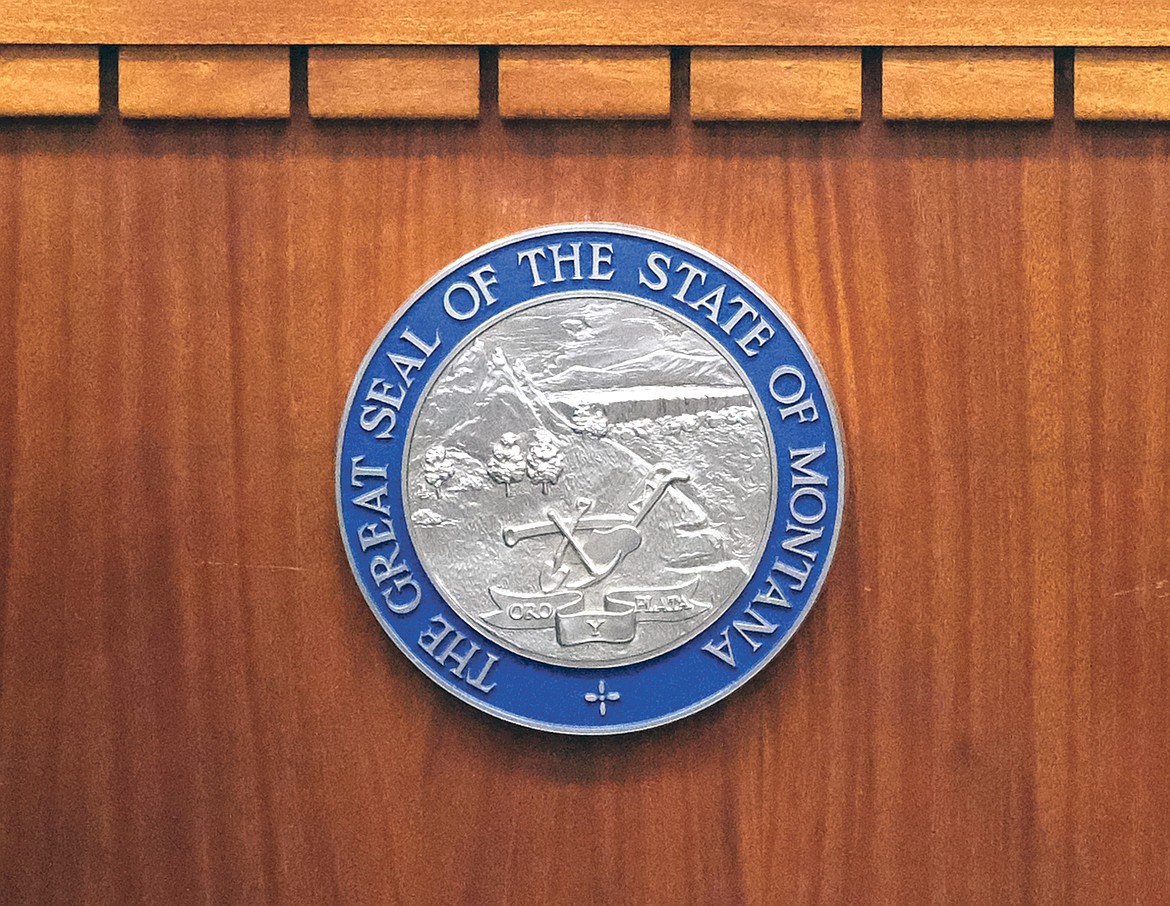 State seal of Montana. (File photo)
Lincoln County District Judge Matthew Cuffe denied this week a request to release a man accused of absconding to Oregon with his daughter on his own recognizance.
Benjamin Jay Basham, 33, faces charges of aggravated assault and parenting interference following the July 29 incident. He has been held in the Lincoln County Detention Center on a $100,000 bond since summer.
Basham's attorney filed a motion for release on own recognizance Oct. 18, arguing that the 33-year-old has ties to the community, the ability to work and no criminal history. In court on Nov. 9, defense attorney Timothy Wenz said Basham would stay with his grandfather, Robert Basham, and serve as a caretaker.
But County Attorney Marcia Boris countered those assertions in court on Nov. 9, including the fact that Robert Basham allegedly helped Benjamin Basham evade law enforcement and flee the state in July.
Troy police officers began investigating Benjamin Basham after responding to an alleged assault at his ex-girlfriend's home. According to court documents, they found the woman struggling to stand following the attack. She was later treated for her injuries at the medical center.
Officer Troy Miller wrote in an affidavit that the victim told him Benjamin Basham had come to the home earlier in the day. He asked for his daughter and struck the victim when she refused to turn the girl over. Benjamin Basham later fled with his then 6-year-old daughter.
Lincoln County Sheriff's Office deputies joined in the ensuing search, but were unable to locate Benjamin Basham. During this time, Boris wrote in a response to the release motion, authorities contacted Robert Basham.
"They advised Robert Basham that they were looking for the defendant," she wrote. "The defendant and Robert Basham subsequently fled the state of Montana with the child that was the subject of the parenting interference charge."
Authorities eventually tracked down Benjamin Basham and his daughter to Jackson County, Ore. Sheriff's deputies in that jurisdiction first secured the girl and then moved in to arrest Benjamin Basham.
Because he fled the state after learning about the law enforcement search, Boris argued that the bail should remain at $100,000 as he represented a flight risk.
She also noted his various misconduct while in the Lincoln County Detention Center, to include violating rules and damaging jail property. As evidence, Boris attached jail log notes from Aug. 10 through Oct. 20.
Those notes include allegations that Benjamin Basham was caught trying to compost food in his cell in early September. He told detention center officials that he was hoping to grow plants in the jail. He was later caught hiding a bolt removed from a booking room table in his cell.
On several occasions, detention center officers believe he instigated fights "to play the victim," according to the log.
During a search of his cell, detention personnel found several milk cartoons filled with warm water and potato chip bags full of fruit. Detention staff alleged that Benjamin Basham was trying to concoct pruno, more commonly known as prison wine.
Boris also contested the claim that Benjamin Basham had no criminal history. While there are no felony convictions on his record, Boris noted that Benjamin Basham had misdemeanor convictions, including for obstructing a peace officer, disorderly conduct and criminal mischief.
Cuffe ultimately sided with Boris, saying Benjamin Basham represented "a flight risk." Also citing Benjamin Basham's many alleged violations in the county jail, Cuffe deemed the bond sufficient.
---