Robert LeRoy Stevens, 85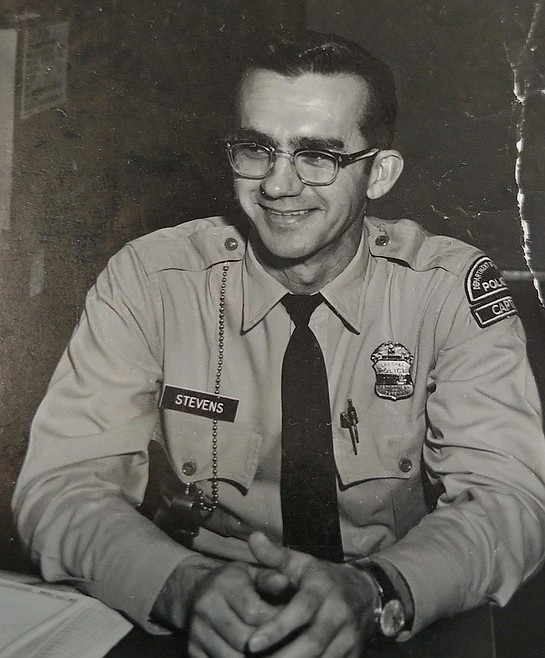 |
November 10, 2020 7:00 AM
Robert "Bob" LeRoy Stevens, 85, of Baker City, Ore., and a former resident of Hermiston, Ore., passed away Oct. 7, 2020, at his residence.

Bob was born July 13, 1935, in Libby to George Allan Stevens and Catherine Adell Milner. Bob was in the U.S. Navy from 1952 to 1956 and was ranked damage controlman, second class. During his time in the Navy, Bob received several awards. In 1960, Bob received his GED in Pendleton, Ore. He also received training for physical security.

After leaving the service, Bob worked at the Umatilla Army Depot from 1956 until 1975 and received several accommodations for outstanding service in his position. In 1975, Bob went to work for the DM Carroll Trucking and Fredrickson Trucking, where he was employed until his retirement in 1995.
On June 19, 1957, Bob married Clarice June Carroll in Hermiston, Ore. Together they raised two children, Tammy and Phillip. Bob was a resident of Hermiston, and Umatilla County, for 55 plus years.

In 2013, Bob and Clarice moved to Baker City to be closer to their daughter. While living in Baker City, Bob joined the Eagles and Bake City VFW. He also enjoyed hunting, fishing, camping, woodworking, and collecting and shooting guns.
Bob is survived by his wife, Clarice J. Stevens of Baker City, Ore.; son, Phillip A. Stevens (Chris) of Baker City, Ore.; daughter, Tammy L. Smietana (Mike) of Baker City, Ore.; granddaughter, Stacey Dunley, and her family in Wyoming; grandson, Jeremy Stevens and his family in Nebraska; special granddaughter, Andrea (Josh) Kennedy and a special great-granddaughter, Cameron Woll, both of Hermiston, Ore.; and many nieces and nephews.
He is preceded in death by his father, George Stevens, and mother, Catherin McCall; two brothers, Donald Stevens and Richard (Dick) Stevens; and a sister, Betty Stevens.
Memorial contributions in Bob's memory may be made to Best Friends of Baker City through Gray's West & Company, 1500 Dewey Ave. Baker City, Oregon.
To leave an online condolence for the family of Bob, please visit: www.grayswestco.com. No Services are planned at this time.
---