Federal coronavirus aid trickles down to local schools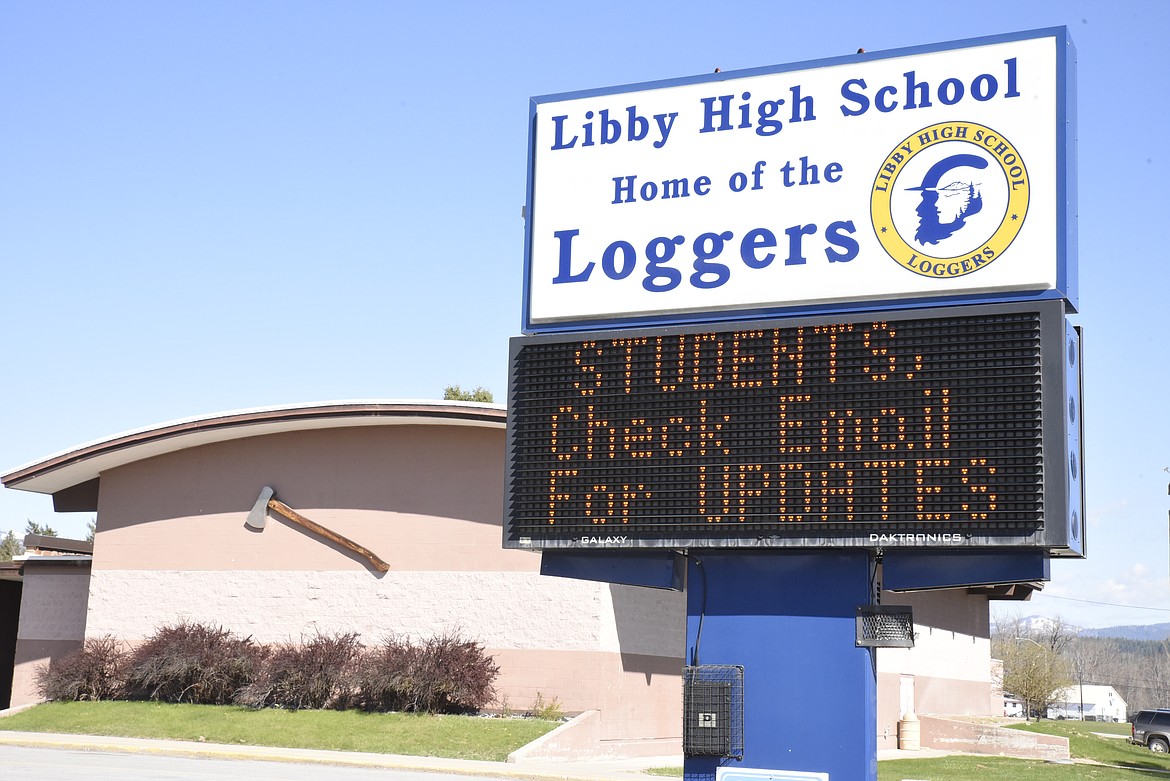 To help grapple with the COVID-19 pandemic, local schools are receiving federal aid. More than $400,000 is destined for Libby Public Schools District. (File photo)
Libby Public Schools District is slated to receive about $402,371 from the Coronavirus Aid, Relief and Economic Securites Act.
The massive federal aid package, enacted in response to the COVID-19 pandemic, set aside nearly $41.3 million for Montana's public schools. On May 14, Superintendent of Public Instruction Elsie Arntzen announced how the money would be distributed throughout the state.
In neighboring Troy, the elementary school will receive $118,720.88 while the high school is slated to get $58,527.65. About $12,772.89 is earmarked for the Yaak Elementary School. McCormick Elementary School will receive $32,634.23.
In the northern portion of the county, Eureka Elementary School is expected to receive $158,260.55 while Lincoln County High School will get $89,575.91. Fortine Elementary School is slated to get $34,099.71. Trego Elementary School is expected to receive $12,034.28.
Local school administrators can access much of the money through Montana's E-Grants system. State officials said localities have wide latitude in how the federal dollars are used, but it must be spent in response to the COVID-19 pandemic.
State officials will disburse about $37.8 million through the districts' Title I formula.
"Every Montana community has felt the economic or health impacts of the COVID-19 outbreak," Arntzen said in a statement. "I am ensuring that [these] funds are distributed equitably to serve all Montana students and my office has worked to get these funds out to communities as quickly as possible. Montana's local control will continue to guide the flexible use of these funds."
Another $3 million is being set aside for special needs students across the state. An additional $206,000 is slated for upgrading the state's E-Grants system while $308,000 will be held in reserve for unforeseen pandemic-related expenses.
---