Burst pipe dampens plan for reopening library branch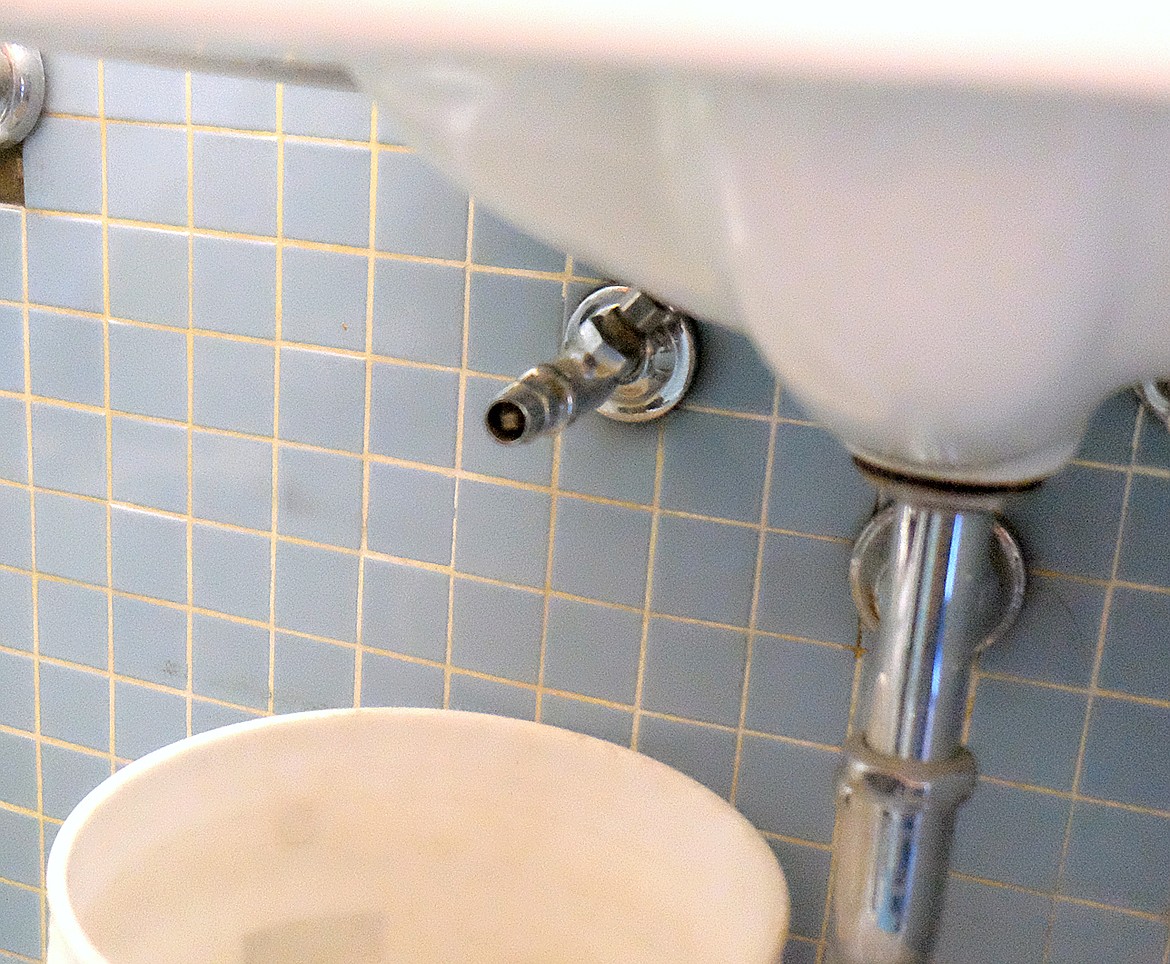 A burst pipe in an upstairs bathroom left upwards of four inches of water in the library's basement. (Paul Sievers/The Western News)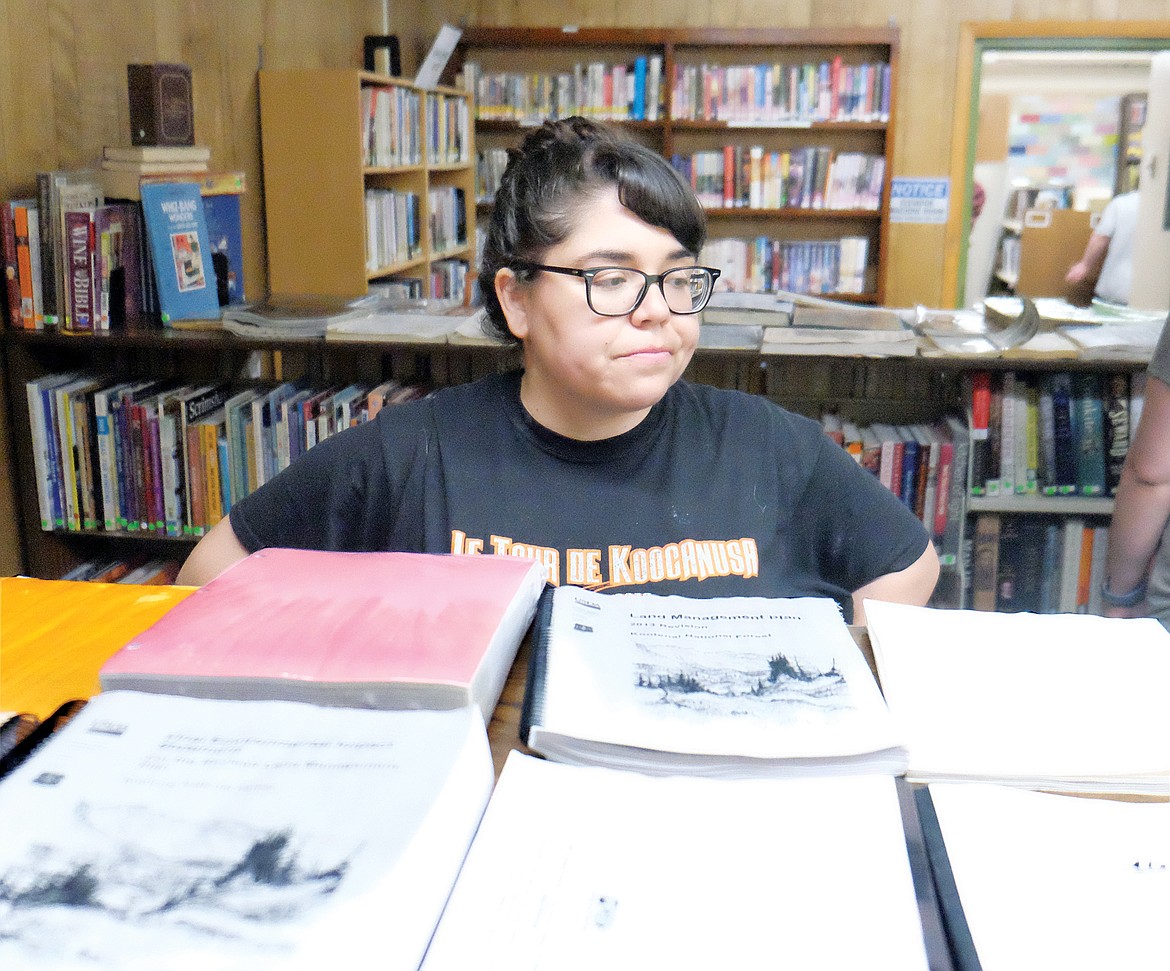 Lincoln County Library Director Alyssa Ramirez looks over a few books as they dry in the basement of Libby's library Tuesday morning. (Paul Sievers/The Western News)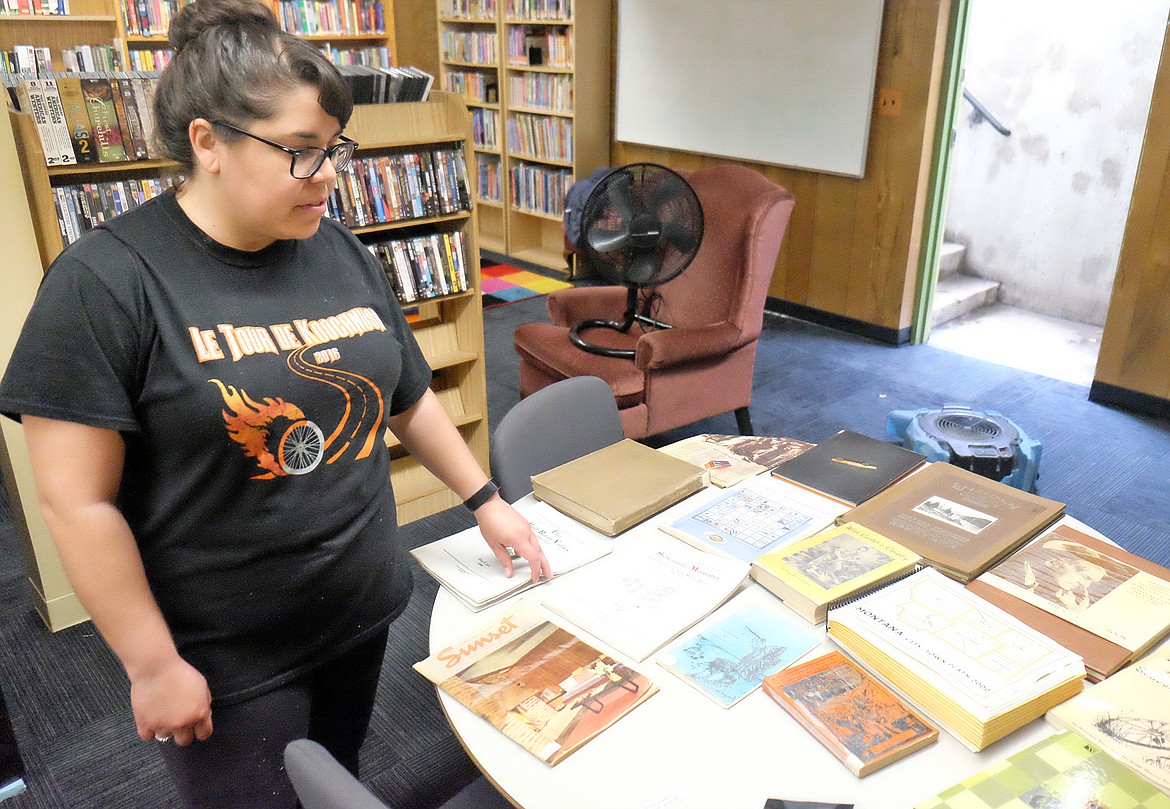 Lincoln County Library Director Alyssa Ramirez (Paul Sievers/The Western News)
Previous
Next
A roadmap to reopen the county's libraries got soaked — in Libby, at least — early this week.
Director Alyssa Ramirez optimistically told the Lincoln County Board of Commissioners on May 13 that she expected to open the three library branches in a limited capacity this week. The county's libraries closed in March as the COVID-19 pandemic worsened throughout the country.
But staff members arriving at the Libby Branch on May 18 discovered that a pipe burst over the weekend. Nearly four inches of water had collected in the building's newly renovated basement.
While Ramirez did not immediately respond to a request for more information, library staff kept the community abreast of the situation via the agency's social media platforms. Plans to allow patrons to reenter the building, in any capacity, were pushed off at least a week.
The extra time will give staff members an opportunity to dry out materials and prevent mold from spreading through the branch's collections, officials wrote on Facebook.
While they are still assessing the damage, the flooding came with an immediate cost.
"While we are doing our best to preserve our collection we were not able to save everything," staff members post online May 20. "A portion of our nonfiction, Montana collection and archives were destroyed."
Prior to the catastrophe, library officials were looking forward to welcoming back patrons in small groups. Librarians had switched to curbside pickup of materials earlier this month. Residents can now make an appointment to enter the Eureka and Troy branches.
The appointment system allows librarians to limit the number of patrons in the building to 10 at a time.
The county's library branches were among the initial institutions to restrict entry in the face of the COVID-19 pandemic. That owed to the infectiousness of the coronavirus and the way patrons typically used library space, Ramirez told county commissioners on May 13.
Computer services at all branches will be temporarily suspended, according to an informational flyer released by the public library system. Public programming likewise is a no-go in what officials are describing as "phase two" of the library opening plan.
The phases employed by the Lincoln County Library are unrelated to Gov. Steve Bullock's phased reopening of the state, Ramirez said. They are instead following recommendations from the Montana State Library, she said.
At the May 13 meeting, County Commissioner Jerry Bennett said he did not anticipate a mad rush to get into any of the libraries. Residents likely will remain wary at first, he predicted.
"I've been to Troy several times and [the branch] could stand to go to appointments," he said last week. "Even if you look at restaurants, it's pretty slow as people are coming back into mainstream life. You're not going to be overrun."
Still, gloves or a thorough hand sanitizing will be required before entry. High traffic areas will undergo frequent cleaning. Holds will be made available for immediate pickup by library cardholders.
And the library will set aside the 10 a.m. hour each day for high-risk patrons.
A third phase is expected to begin in early June, Ramirez told commissioners. Patrons will no longer need to make appointments to enter the building, but lingering will not be encouraged, she said.
Additional programs will remain on hiatus until the library system hits the fourth phase, which was described as a return to normalcy.
"We've been very aware of what's going on around the state and what's been going on around the country, and it's just because we are a building that anyone can come into," Ramirez said of the stringent entry rules.
"It is one of the places more likely to have an outbreak," she told commissioners. "The worst thing we would want is to have an outbreak and this is kind of a high risk place for that."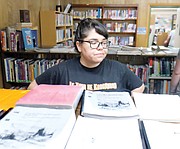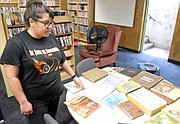 ---