Peggy Joyce Countryman Petersen, 77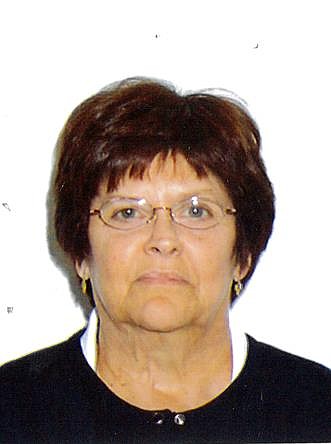 Peggy Joyce Countryman Petersen, 77, of Troy, passed away May 9, 2020. She was born on March 4, 1943, in Chewelah, Wash.
Her family moved to Troy shortly after her birth. She attended school in Troy. She moved to Washington state and raised her family there.
The loves of Peggy's life were here grandchildren and great-grandchildren. She enjoyed knitting, crocheting and Swedish weaving. She entertained her family and friends with her beautiful voice. She was an active member of a country western band that played at numerous RV Parks along the Colorado River.
She lived and loved life with her husband Jerry for 51 years. She was loved by many and will be greatly missed. She will be forever in her family's hearts.
Peggy was preceded in death by her son, Shane Clark; her parents, Luke and Ollie Jean Countryman; and her sisters, Patricia Christenson and Pamela LeCount.
Survivors include her husband, Gerald Peterson of Troy; children, Coralynn (Troy) Myers of Cle Elum, Wash., David Clark of Duvall, Wash., Holly (Larry) Turney of Carnation, Wash., Steven Clark of Monroe, Wash.; brother, Dennis Countryman of Troy; many grandchildren and great-grandchildren; and many nieces and nephews.
Services will be held at 1 p.m., May 16 at Milnor Lake Cemetery in Troy.
Arrangements are by Schnackenberg Funeral Home in Libby. Online condolences and memories may be shared at www.schnackenbergfh.com.
---