Makeup of school board unchanged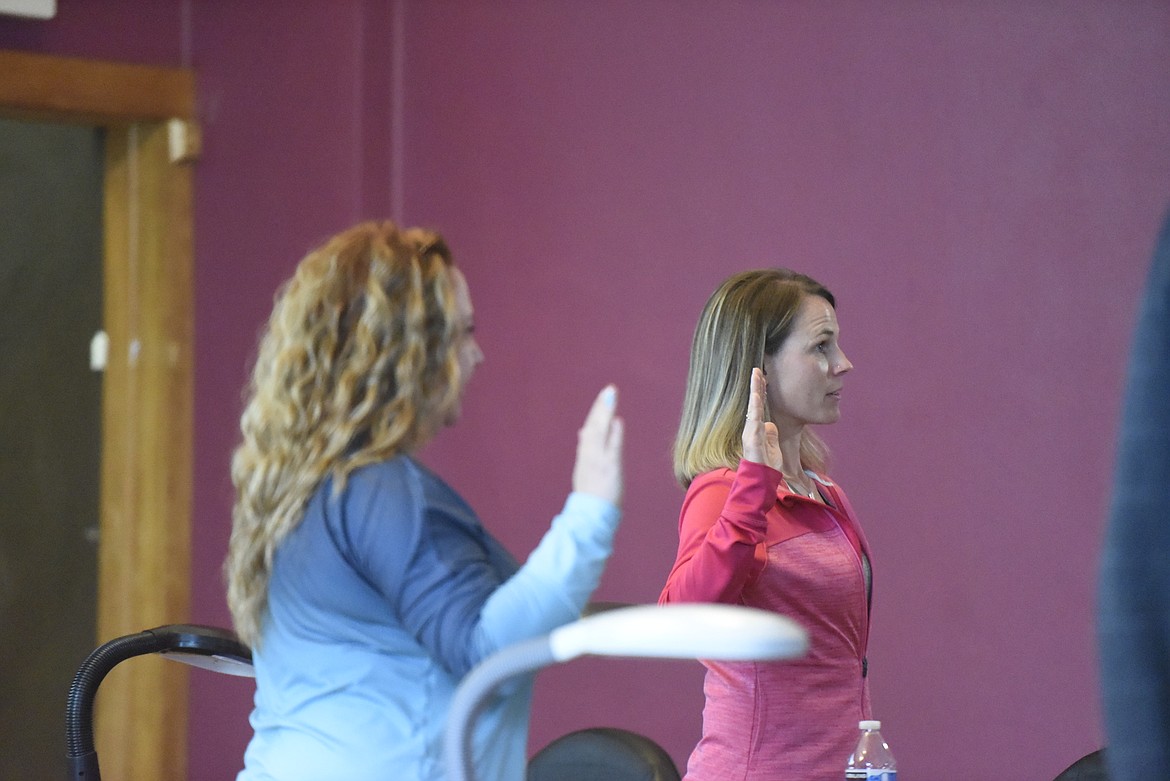 School board members Alida Leigh and Lori Benson are sworn into office May 11. (Derrick Perkins/ The Western News)
Four members of the Libby Public School Board were sworn back into office May 11.
Lori Benson, a member since 2011; Alida Leigh, a member since 2015; Sam Rosling, a member since 2019; and George Woodruff, a member since 2017, all took the oath of office during a regular restructuring of the school board.
Following the short ceremony, Ellen Johnston was nominated to again serve as chair of the board. Members voted unanimously to return her to the position.
A minor dustup came during the selection of a vice chair. When Johnston opened the floor to nominations for the position, Leigh raised up Benson as a choice.
Benson lukewarmly accepted the nomination until Woodruff, the current vice chair, nominated himself for a repeat performance in the position.
"I re-nominate myself, since I currently am vice chair and would like to continue," Woodruff said. "And I didn't run for chair and I was planning on doing that."
At Woodruff's request, Benson made clear her intention not to seek the position.
"I'm happy to give it to George," Benson said.
Board members voted unanimously to return Woodruff to the post.
---