Kenneth Holcomb, 82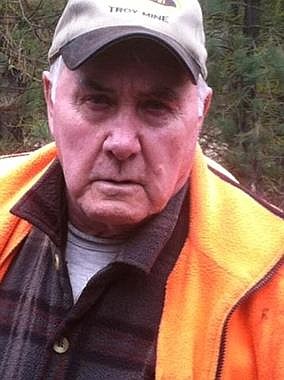 Kenneth "Ken" Holcomb, 82, died May 9, 2020, at Kalispell Regional Medical Center after a short battle with cancer. He was born on April 19, 1938, to Joe and Eula Holcomb in Corning, Ark.
They moved to Longview, Wash., when he was a child. He joined the U.S. Marines Corps — Semper Fi — after high school. He moved to Libby in 1962. Ken married Andrea Taylor in 1965.
He worked in the woods for 40 years, and was an outdoorsman. He loved to hunt, fish and enjoyed the Kootenai National Forest. He will surely be missed by all of his family. "Go rest high on the mountain."
Ken was preceded in death by his parents and a brother.
Survivors include his wife, Andrea Holcomb; children, Amy (Jesse) and Mike; a grandson, Clay (Megan) Robbins; a great-granddaughter Alexis Robbins; a sister, Beverly of Essex; many other relatives and friends; and Lainie, his little hunting dog.
Arrangements are by Schnackenberg Funeral Home in Libby. Online condolences and memories may be shared at www.schnackenbergfh.com.
---