Virginia Mae Petrusha Becker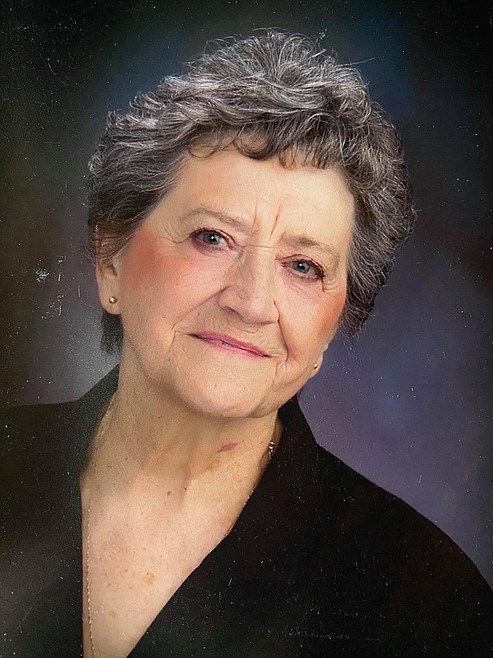 Virginia Mae Petrusha Becker passed away peacefully April 15, 2020. Virginia was born in Ironwood, Mich., on Jan. 26, 1924, to Michael and Elizabeth Petrusha.
She was raised in Libby, the eldest of eight siblings — four brothers and three sisters. She graduated from Libby High School in 1943 and joined the U.S. Coast Guard with an honorable discharge as a yeoman third class in 1945. She married Robert J. Becker on Dec. 26, 1944, in Port Angeles, Wash., and returned to Libby in 1945. There, they worked and raised their family.
Robert and Virginia were married for 45 years until Robert's passing in 1989. In Libby, they raised six children: David, Victoria (Vicki), Robert Jr. (Joe), Susan, Bernice (Bunny) and Patricia (Tricia), who were so blessed to have her for 96 years. After retirement in 1976, she and Robert traveled to California, Oregon and Washington. Upon Robert's death in 1989, Virginia came back to beloved Montana to be closer to her children.
In 2015, Virginia moved to the Montana Veterans Home in Columbia Falls, where she made many new friends and had the best care. She loved them dearly and her family is forever grateful. While living at the Veterans Home, she loved to play Bingo and Scrabble with her special friend, "Scrabble Patty," and knit booties and baby blankets for many, many babies.
Virginia was preceded in death by her husband, Robert J. Becker; son, David R. Becker; grandson, Shane R. Becker; great-grandson, Walter Bruce Enger; brothers, Robert Petrusha, John Petrusha and Darrel Petrusha; sisters, Elizabeth Earle, Barbara Mertel and Corine Christenson.
Virginia is survived by her brother, Michael Petrusha; her five children and their spouses, Vicki and Victor Duffy, Joe and Jean Becker, Susan and Charlie Ash, Bunny and Joe Masolo and Tricia and Jim Watson; 18 grandchildren; 39 great-grandchildren; four great-great-grandchildren; and many nieces and nephews, who are all scattered like leaves across the northwest.
Her family was her greatest joy in life. Love you more!
A memorial service will be held at a later date, when we can all be together.
In lieu of flowers, please make a donation to the Montana Veterans Home in Columbia Falls.
---