Richard Baeth, 88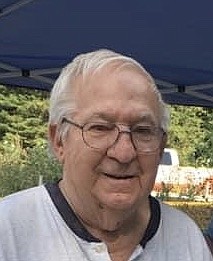 Richard "Dick" Baeth, 88, of Libby, passed away April 14, 2020, in Yuma, Ariz. He was born Aug. 19,1931, in Libby to George and Myrtle Baeth and was the 11th of 13 children.
He was preceded in death by his parents, George and Myrtle Baeth; brothers, Bill, Floyd (Ted), Russell (Boss) and Kenny; sisters, Ethel Hewitt, Mildred Whitehouse, Kitty Ruth Baenen, Edith Quinlan Toal, Betty Aakhus, Edna Mae Johnson and Katherine Baeth. He is survived by his brother, Brad Baeth; 39 nephews and nieces and well over 100 grand or great nieces and nephews.
Dick served with the U.S. Air Force in Puerto Rico during the Korean War from 1951 to 1955. Using the G.I. Bill, he received his bachelors of science degree in mechanical engineering from Montana State University in Bozeman. In 1962, he moved to Mill Valley, Calif., where his sister Edith lived. He worked for Pacific Gas and Electric Company in San Francisco as a construction engineer and helped build three power plants.
After his dad George died in September 1966, Dick moved back to take care of his mother, Myrtle, in the family home.
Dick loved baseball and particularly coaching Libby Little League teams. He and his brother, Brad, had never played on a formal baseball team, but they coached their Little League team to the Montana State Championship in 1966.
After a stint on the greenchain, Dick started working for Libby High School in the maintenance department, a job he loved. The student body honored him upon his retirement.
Uncle Dick enjoyed playing any card game with whoever would play, and usually won. He always had room in his house and his heart for his nieces and nephews.
A memorial service will be held in August 2020 (specific date to come) to share stories, reminisce and pay respects to this beloved man.
---