Legion coach hopeful for season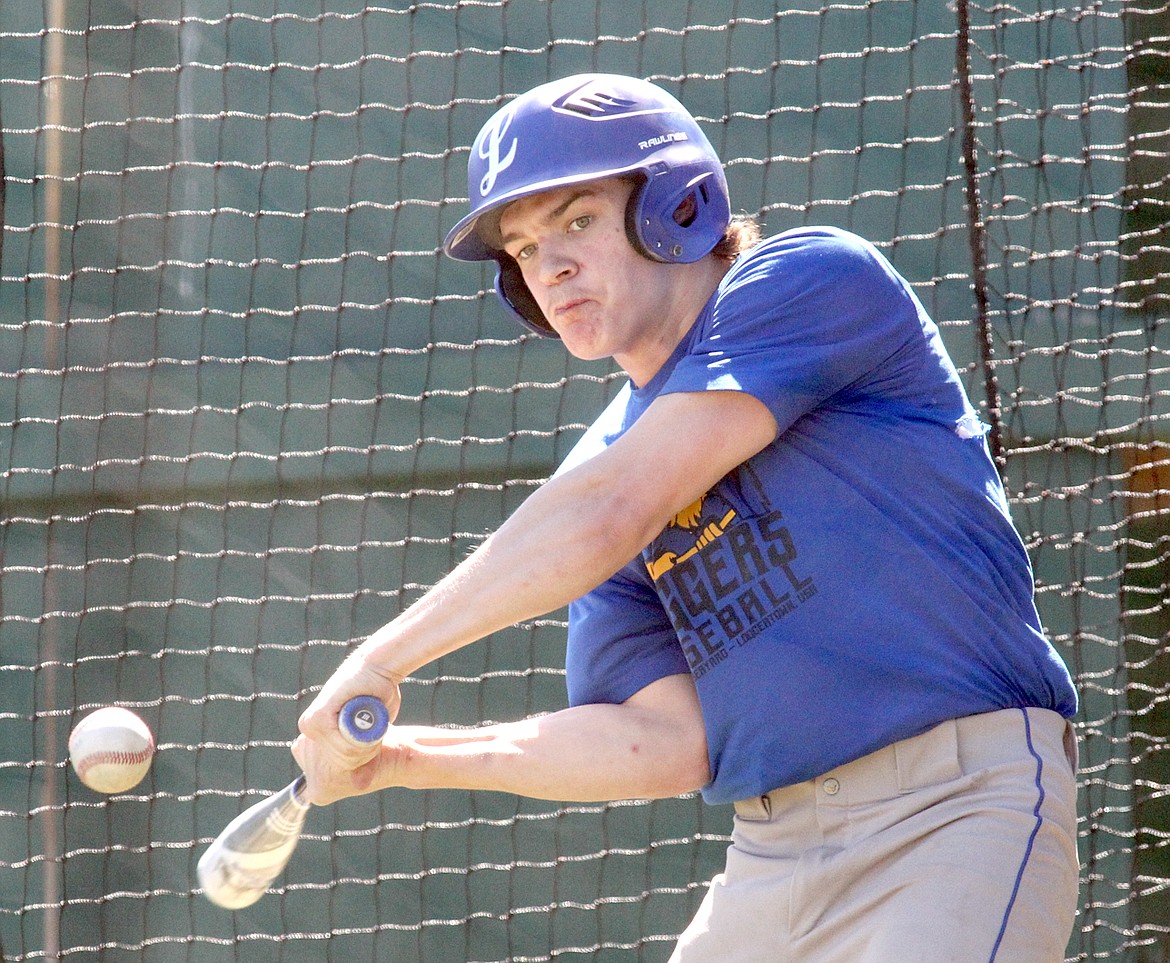 In the batting cage with Hunter Hoover during Tuesday's practice. (Paul Sievers/The Western News)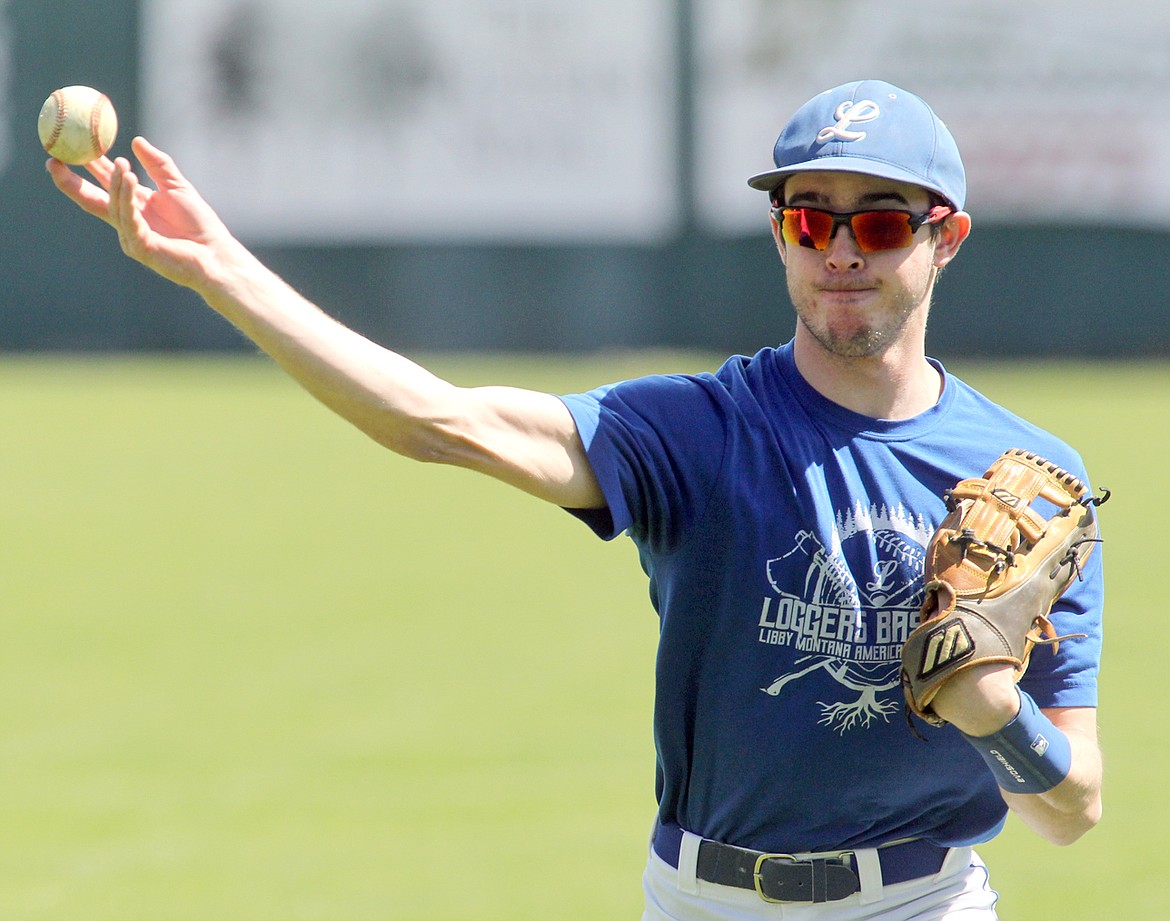 Jeff Offenbecher, a senior at Libby High School, participates in throwing practice for Libby's American Legion team. His coach, Kelly Morford, is optimistic the team may play this season. (Paul Sievers/The Western News)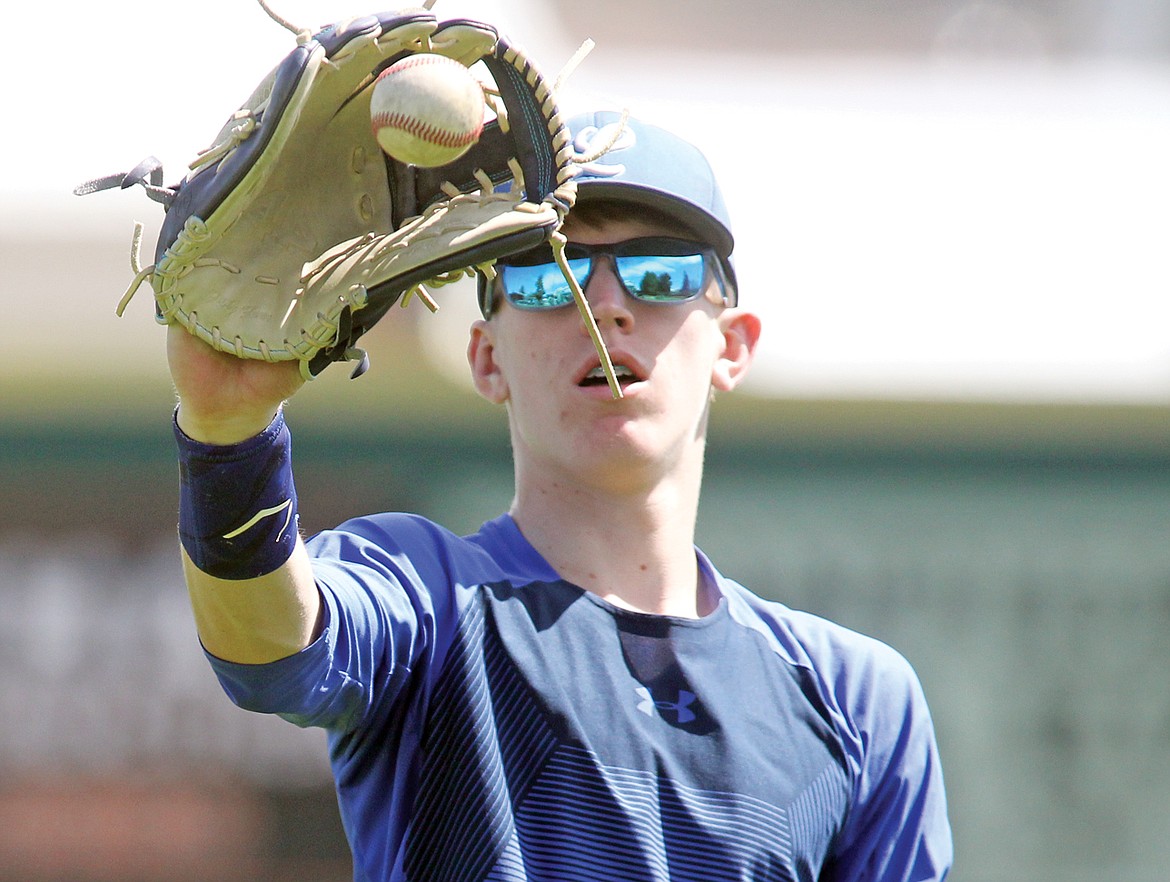 Caden Williams of the Libby Loggers American Legion baseball team makes a catch during a practice the team held late last month. (Paul Sievers/The Western News)
Previous
Next
Residents of the region who savor the nuances and sights and sounds of America's pastime need not despair that spring and summer will pass without baseball in Lincoln County.
At least not yet.
American Legion and Babe Ruth teams started small group practices Monday in Libby. That followed consultation with the Montana American Legion Baseball Association, the Lincoln County Board of Commissioners and Lincoln County health officials and the embrace of state guidelines for phase one of emerging from COVID-19 restrictions.
"We will be following safety, distancing and group size guidelines as set forth by the various state and local entities," Coach Kelly Morford said.
The earliest the Legion A, Legion B and Babe Ruth teams could actually play an opponent would be May 22, he said. But even that date depends on whether Gov. Steve Bullock has approved moving into phase two of the reopening Montana process.
"I'm pretty confident we're going to get some games in at some point," Morford said Thursday.
Typically, he said, the Legion and Babe Ruth teams would have started practicing during early April and would be beginning to play games about now.
The Libby Loggers' opponents have included, among others: the Glacier Twins, the Bitterroot Bucs, the Kalispell Lakers, the Kootenai Valley Rangers, the Mission Valley Mariners and the Missoula Mavs.
Morford said it's not yet clear how phase two guidelines could limit or otherwise affect spectators at the games.
"We also have no real idea what games will look like in that phase but they will most likely occur with limited or no fans," he said.
Morford said tournaments have been a moneymaker for Legion baseball in Libby because teams love to play at Lee Gehring Memorial Field. A tournament in June had been set to bring teams from California, Idaho, British Columbia and Alberta, he said.
For now, Morford said he and his players are grateful there's a chance they will get to play. He said a solid group of players is returning from last year.
"That's why people are chomping at the bit for this season," Morford said.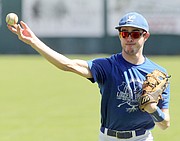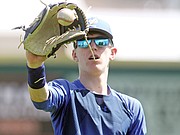 ---