Yaak-based Linehan Outfitting wins outfitter award from Orvis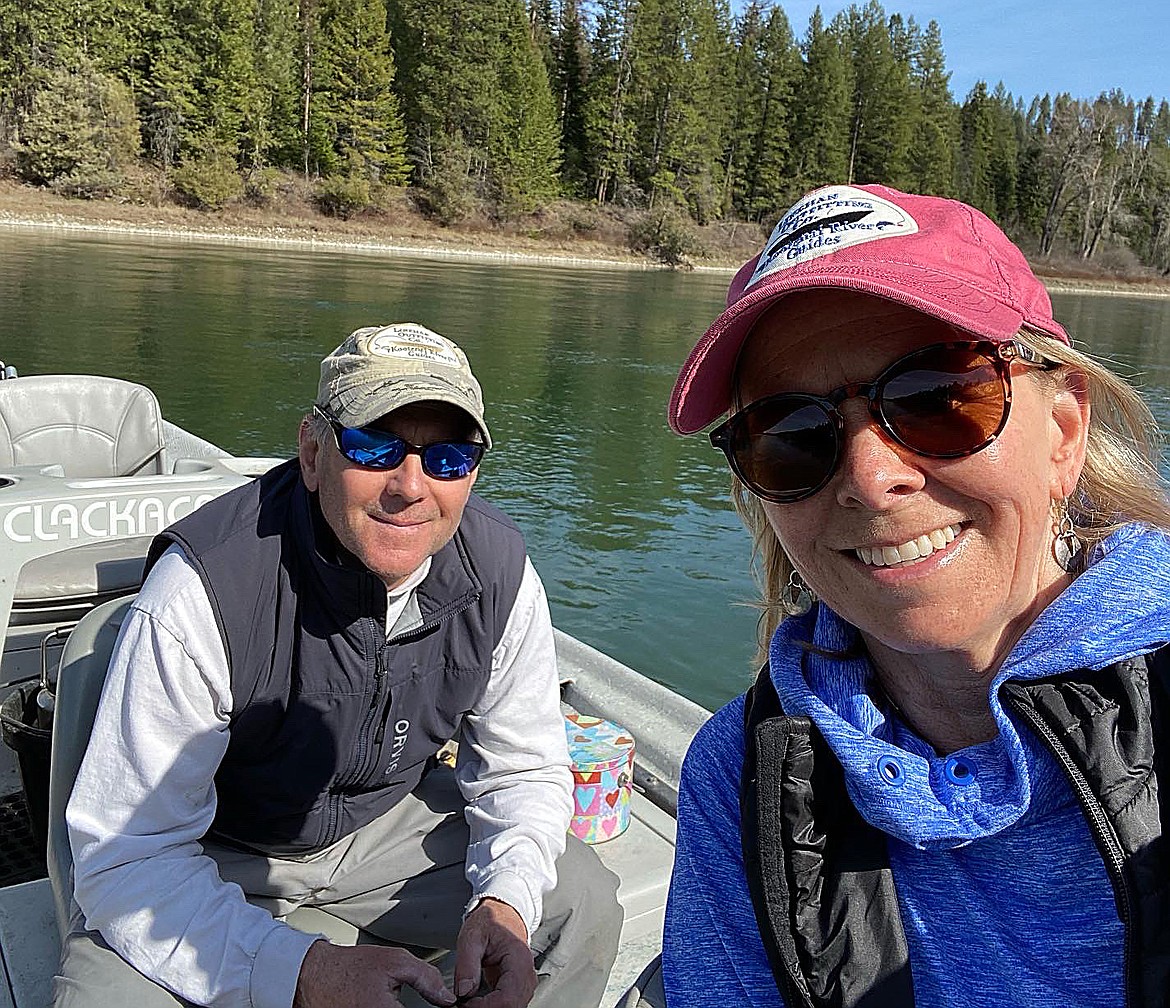 Tim and Joanne Linehan earned Orvis' stamp of approval this year for a record of providing a quality experience for its clients. (Courtesy photo)
Orvis quoted the rave review of a customer of Linehan Outfitting when the sporting goods retailer announced it had named the Yaak-based business the 2020 Fly-Fishing Outfitter of the Year.
"I am firming up plans for my third consecutive trip with this outfitter and I cannot stop smiling," the customer observed. "Each year I think it can't be better than the last…and, yes, it is."
Annually, Orvis announces winners among outfitters, lodges and guides that the company has endorsed as providing a quality experience for anglers and bird hunters. The 2020 winners included a fly fishing lodge in Twin Bridges, a fly fishing guide in Tennessee, a wing-shooting lodge in Mississippi and more.
Orvis said the awards hinge in large part on customer reviews.
"This designation also speaks to an operation's environmental commitment, stewardship of the associated natural resource, and partnership with Orvis in producing the finest fly fishing and wing-shooting experience possible for the Orvis customer."
Tim and Joanne Linehan own and operate Linehan Outfitting, which offers fishing and hunting outings.
"Joanne and I are extremely proud of the entire Linehan Outfitting crew of staff and guides," Tim Linehan said.
He said being a guide is not about being paid to go hunting or fishing every day.
"We are in the service/tourism industry," Linehan said. "Our job is to help people relax, enjoy our state's natural resources and help them learn something about themselves or accomplish something they may not have thought possible."
The customer quoted by Orvis observed that the outfitter and its crew "have an intrinsic talent to make you feel like you're the most important person on the planet."
---