Libby restaurants and bars adapt after governor suspends dine-in service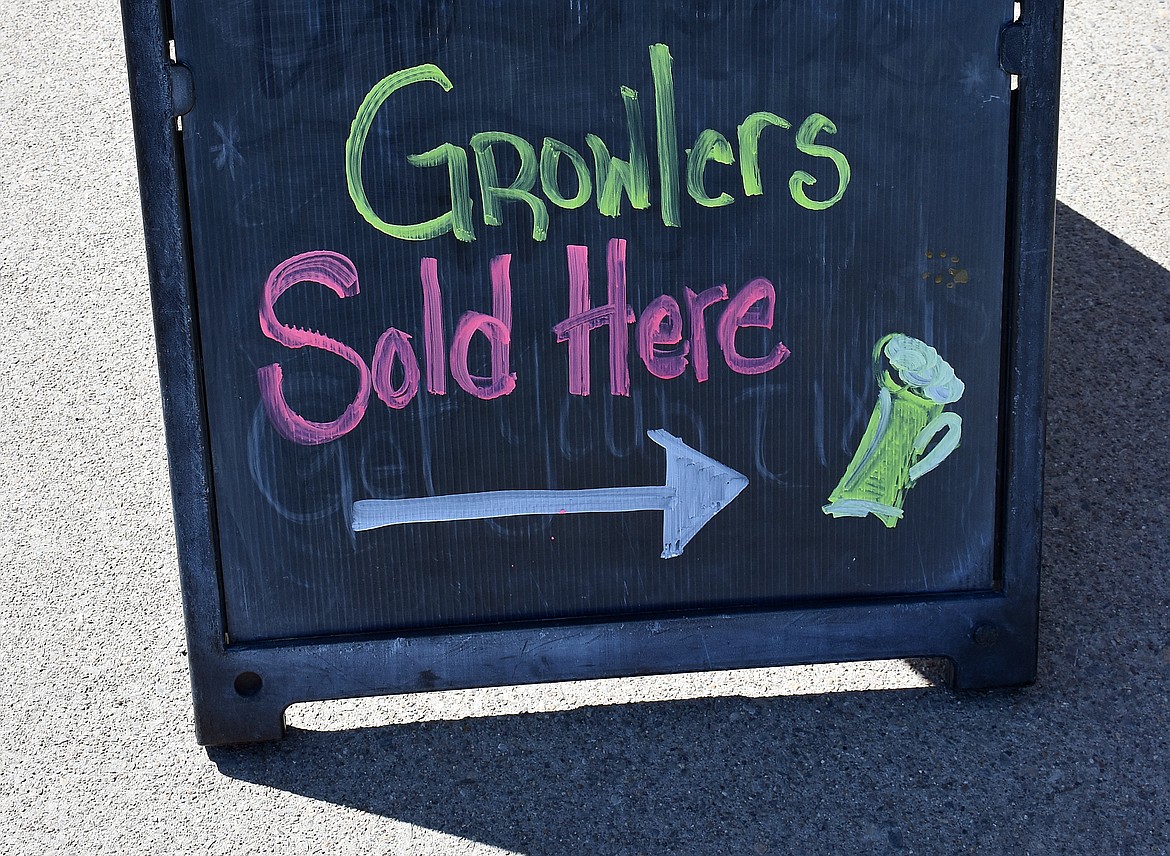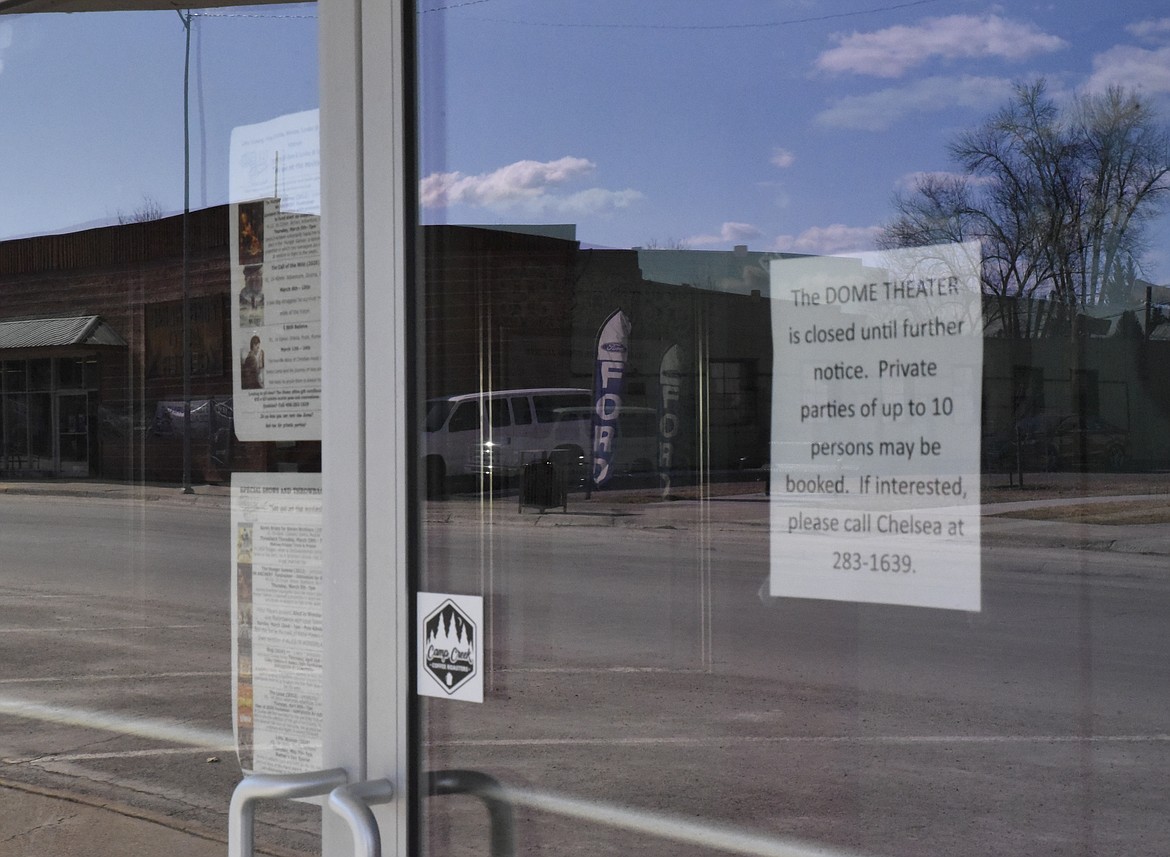 Restaurants, bars and shops closed around town over the weekend as cases of COVID-19 increased in the state and across the country. Gov. Steve Bullock issued an executive order March 20 curtailing business operations statewide as the pandemic worsens. (Duncan Adams and Derrick Perkins/The Western News)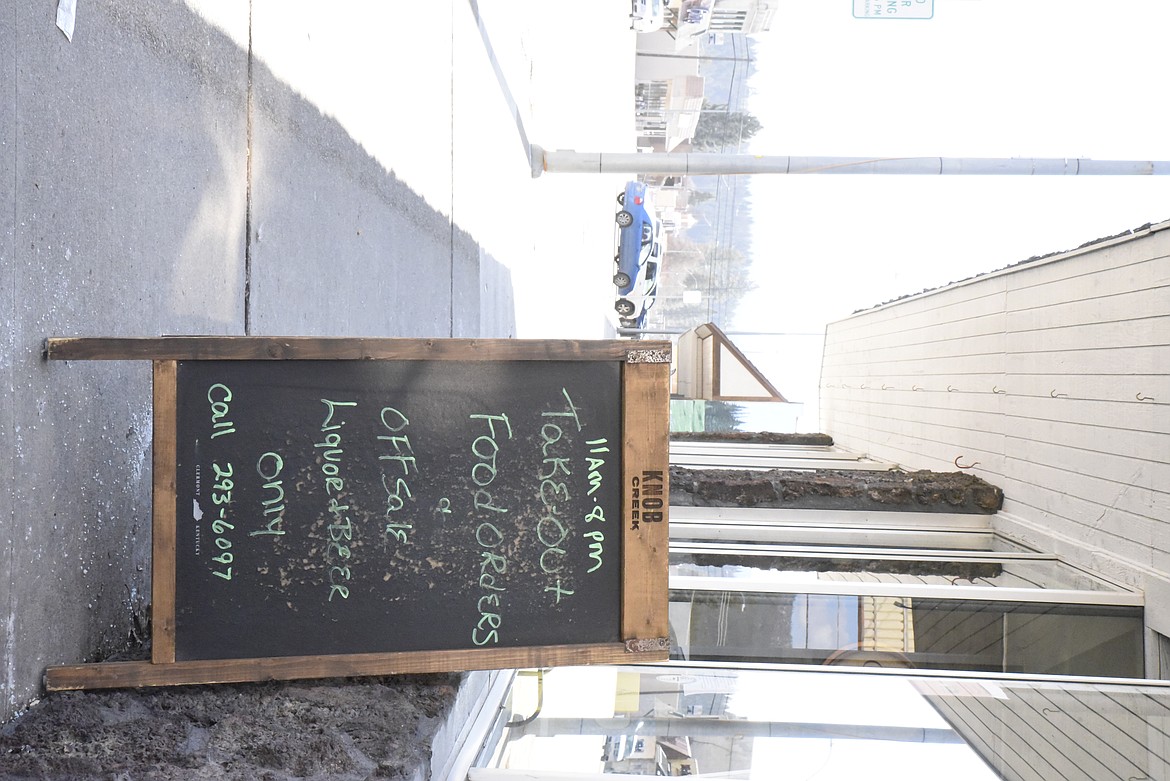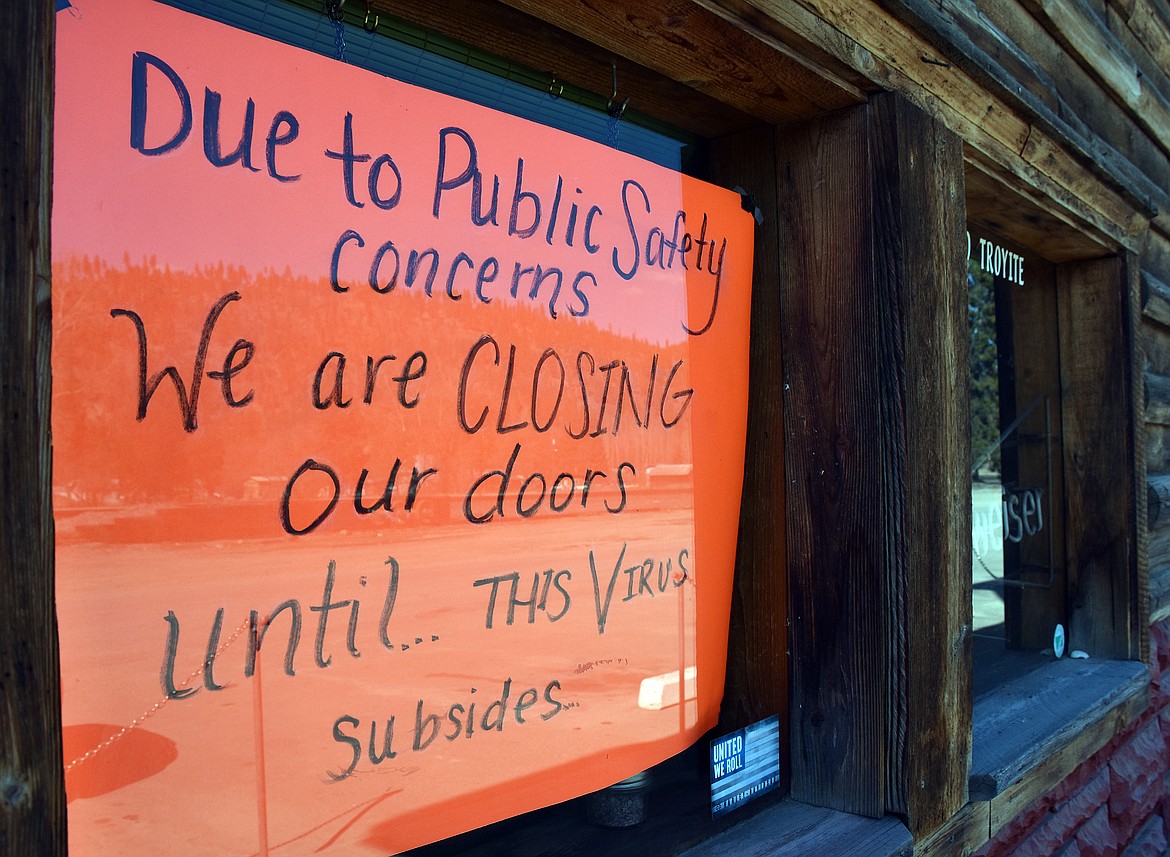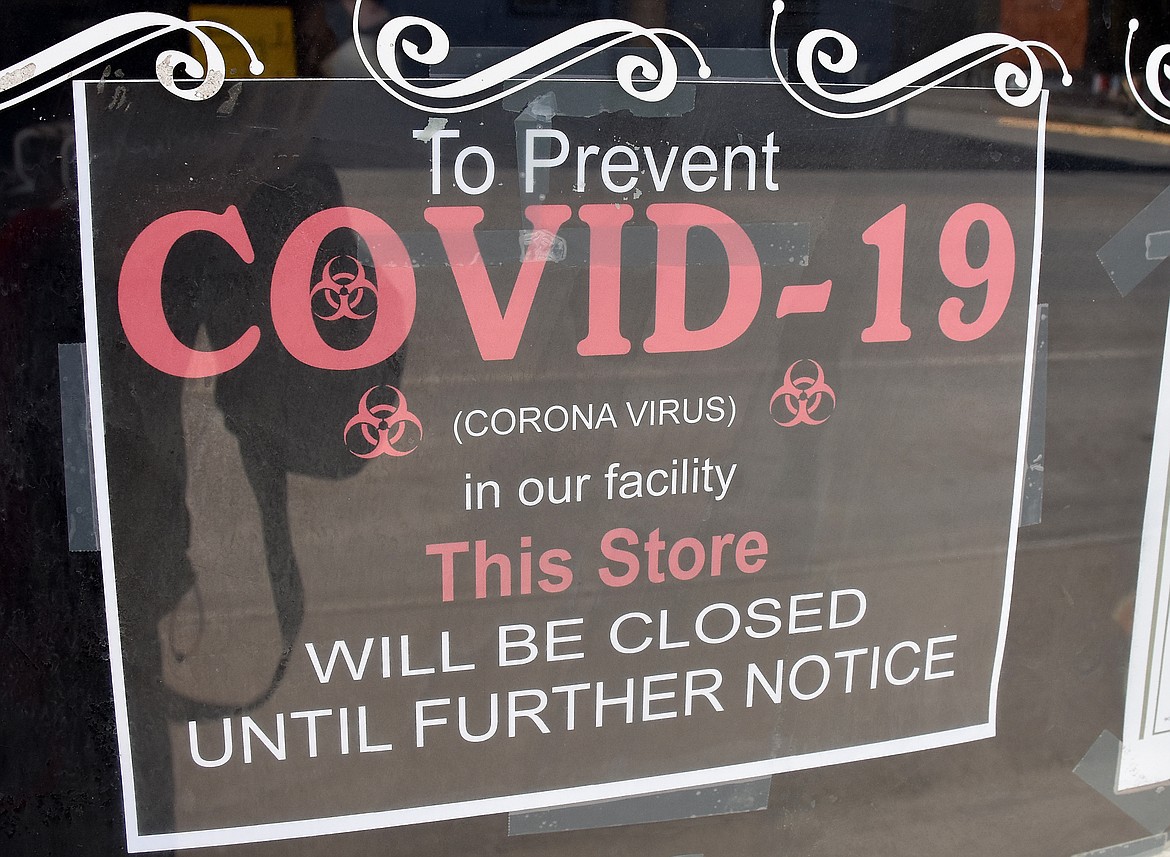 Previous
Next
Bruce Flock, owner of the historic Home Bar in Troy, shut down the tavern the day before Gov. Steve Bullock's order for temporary closures would have accomplished the same thing.
"I think it's the right thing to do," Flock said during a March 20 interview. "I don't want my patrons or my employees getting sick or dying [from COVID-19]."
Bullock's executive order, issued on the morning of March 20, announced additional measures designed to help curtail the spread of COVID-19. On March 15 the governor had closed public schools through March 27.
The March 20 order suspended dine-in food service offered by restaurants, food courts, cafes, coffeehouses and "similar establishments offering food and beverage for on-premises consumption."
Bullock's directive, currently set to expire at 11:59 p.m. on March 27, also closed bars, taverns, brew pubs and similar businesses offering alcoholic beverages for on-premises consumption. Also shuttered were casinos, health clubs, movie theaters and other businesses where people might gather.
Experts have said "social distancing" is the best way to combat the sort of rapid spread of COVID-19 that could overcome medical facilities.
"We face extraordinary health risks — and with it even further risks to our economic and social well-being — if we do not act now," Bullock said in a news release.
Mark Peck, chairman of the Lincoln County commission, expressed concerns about the impacts of the closings on regional small businesses.
"Tough for everyone, devastating for some and catastrophic for others if it goes beyond a couple of weeks," Peck said.
"There has been expedited unemployment provisions for employees but I'm concerned whether some businesses can survive it," he said. "Small business owners don't have safety nets."
Peck said commissioners will work with the state's congressional delegation and the governor's office to push for assistance.
"This will hurt employees and we want to try and make sure they have jobs to come back to and that our folks who have invested in Lincoln County have the support they need to get through this," he said. "We also want to encourage everyone to support the businesses that are still providing limited services."
Reactions among people who own or run small businesses in Lincoln County ranged from resignation to attempts at adaptation.
Bullock's order said businesses affected by the directive are encouraged to offer food and beverage delivery service, walk-up service and drive-through service.
Rosita's Mexican Restaurant is expanding its delivery and curbside capacity.
Co-owner Kyle James said Rosita's has hired a second delivery driver and is now offering curbside pickup and delivery throughout the day instead of only during lunch and dinner hours. Delivery is within a five-mile radius of the restaurant, he said.
"We've already seen a dramatic increase in takeout," James said.
The restaurant has ordered additional supplies to support the takeout service, he said.
James said he plans to do all he can to keep his staff working.
Dan Torgison, a co-owner of Switchback Restaurant and Casino, said the restaurant has no plans to offer takeout service. Instead, it will tackle remodeling of the kitchen, he said, a project originally set for a few months hence.
Torgison said the remodel likely will require 10 days or so.
As for Switchback employees, "They'll draw unemployment like everybody else," Torgison said.
The adjacent Venture Inn announced "enhanced curbside meals to go."
A somber Kristin Smith, co-owner of Cabinet Mountain Brewing, said March 20 that the business will offer beer and food takeout from noon to 2 p.m. and from 4 p.m. to 7 p.m. each day throughout the closing.
She said beer sales to bars across the state provide a significant percentage of Cabinet Mountain's revenue.
"That's been cut off at the knees," Smith said.
The next day a chalkboard on the sidewalk outside Cabinet Mountain Brewing read, "Emergency Preparedness Growlers Sold Here." A man emerged toting a jug of beer.
Terry Cummings, owner of Henry's Restaurant, closed the eatery on the morning of March 20.
"It had just gotten so slow," he said. "Everybody is so panicked. I'm not making enough to pay my employees."
Henry's does not plan to offer takeout, Cummings said.
"It's just not feasible," he said. "You can't make it on 12 people a day."
Cummings said he hopes there will be a move in the direction of normalcy in the weeks ahead.
As for Henry's Restaurant, "We'll survive," he said.
More churches in Libby have suspended on-premise services. Both Libby Church of Christ and Libby Assembly of God are using the Internet to connect with congregation members.
Meanwhile, the Libby Sports Center was doing a brisk business selling ammunition and guns, a consumer response that store manager Gary Halvorson said is not unusual during a national crisis.
The owner of the Mint Bar declined to comment on Bullock's order. The owner of the Pastime Bar likewise declined comment.
As of the morning of March 23, Montana was reporting 34 confirmed cases statewide of COVID-19, a tally that included two cases in Flathead County.
Flock's Home Bar displayed a poster in the window that read, "Due to public safety concerns we are closing our doors until this virus subsides."
"We need to do what our government asks," Flock said. "It's kind of like going to war. You've got to bite the bullet. We don't need people dying who don't need to die. It's time to hunker down for a while."
---