Mary Ann LaBelle, 83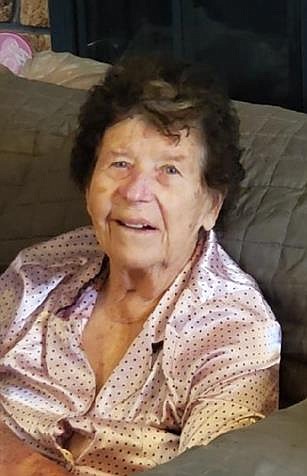 Mary Ann LaBelle, 83, died March 15, 2020, at her home in Libby of natural causes. She was born April 14, 1936, in Jordan to Hugh and Annie MacKenzie.
She was married to Elmer Wilkes for 32 years until his death in 1989. She married Leo LaBelle on Nov. 29, 1996, in Libby.
Mary was preceded in death by her first husband, Elmer Wilkes; brother, Alexander MacKenzie; grandson, Kenneth VanHoose; and her parents, Hugh and Annie MacKenzie.
Survivors include her husband, Leo LaBelle of Libby; children Robert Wilkes (Vonda) of Georgetown, Calif.; Deborah Wilkes (Mark Cohenour) of Libby; grandchildren, Amber Jones, Robert Wilkes Jr., Kenneth Jones, Jordan VanHoose, Aidan VanHoose, Charlie Reatz, Dylan Jones and Sydney Jones.
Graveside services will be held at 1 p.m., March 24 at the City of Libby Cemetery.
Arrangements are by Schnackenberg Funeral Home in Libby. Online condolences and memories may be shared at www.schnackenbergfh.com.
---