County commissioners declare state of emergency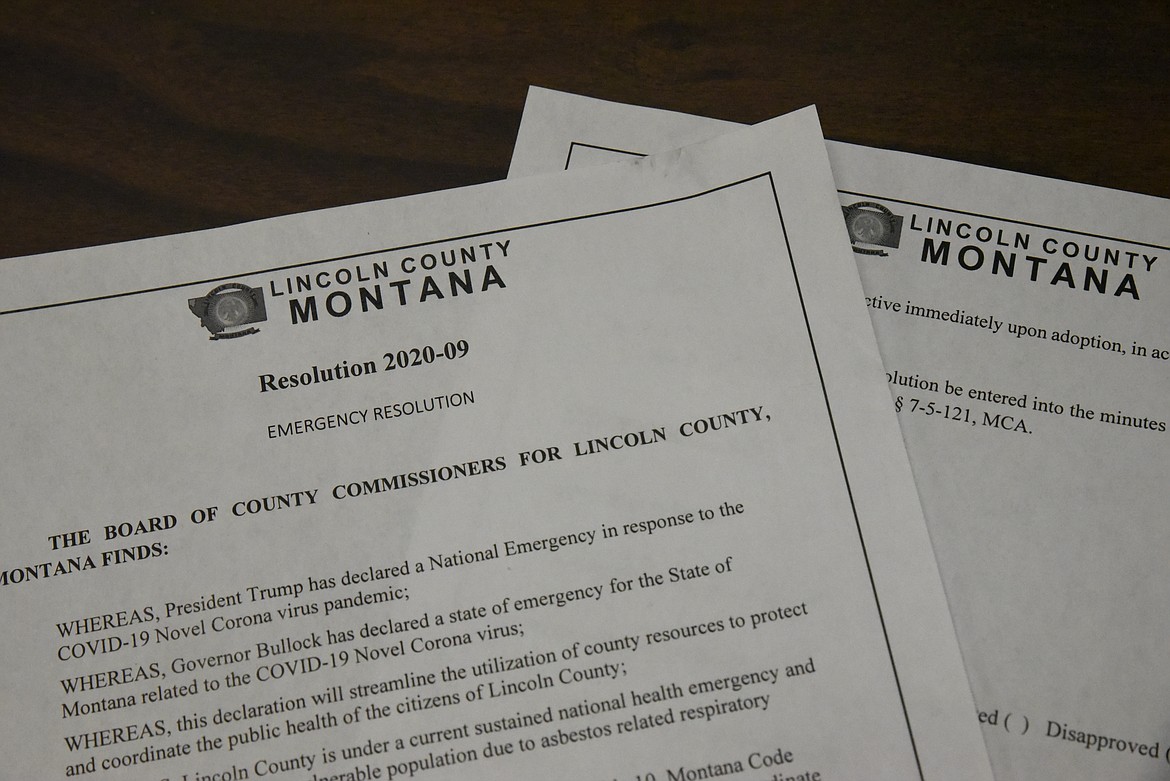 by
DERRICK PERKINS
Daily Inter Lake
|
March 18, 2020 1:45 PM
The Lincoln County Board of Commissioners declared a countywide state of emergency in the face of the COVID-19 pandemic during its March 18 meeting.
Coming on the heels of President Donald Trumps' national emergency declaration and Gov. Steve Bullock's proclamation of a state of emergency for Montana, the county-level resolution gives the board authority to raise two mills in response to the crisis.
Dollars raised by an emergency levy can only be spent with the unanimous decision of county commissioners, according to state code. Money raised during a crisis that goes unspent must be set aside for future emergencies.
County Commissioner Jerry Bennett (D-2), who made the motion to declare a state of emergency, said the board had no immediate plans to raise money.
"I move to approve, but just with the clear understanding that this is just a formality," he said.
The board voted unanimously to approve the measure.
---