Libby High School band, choir prepare for competition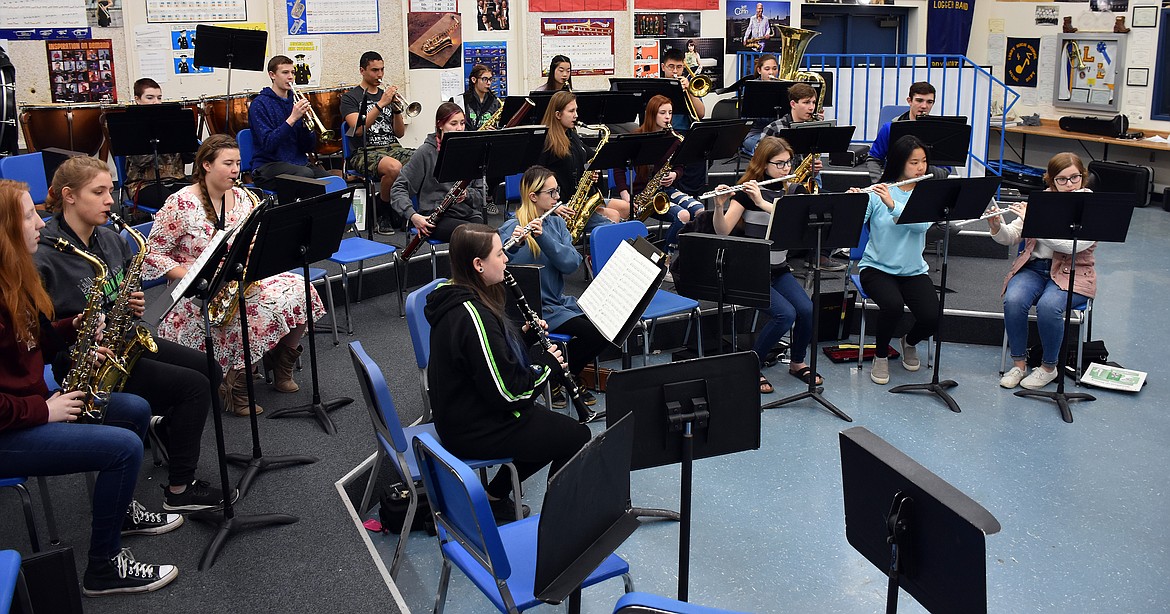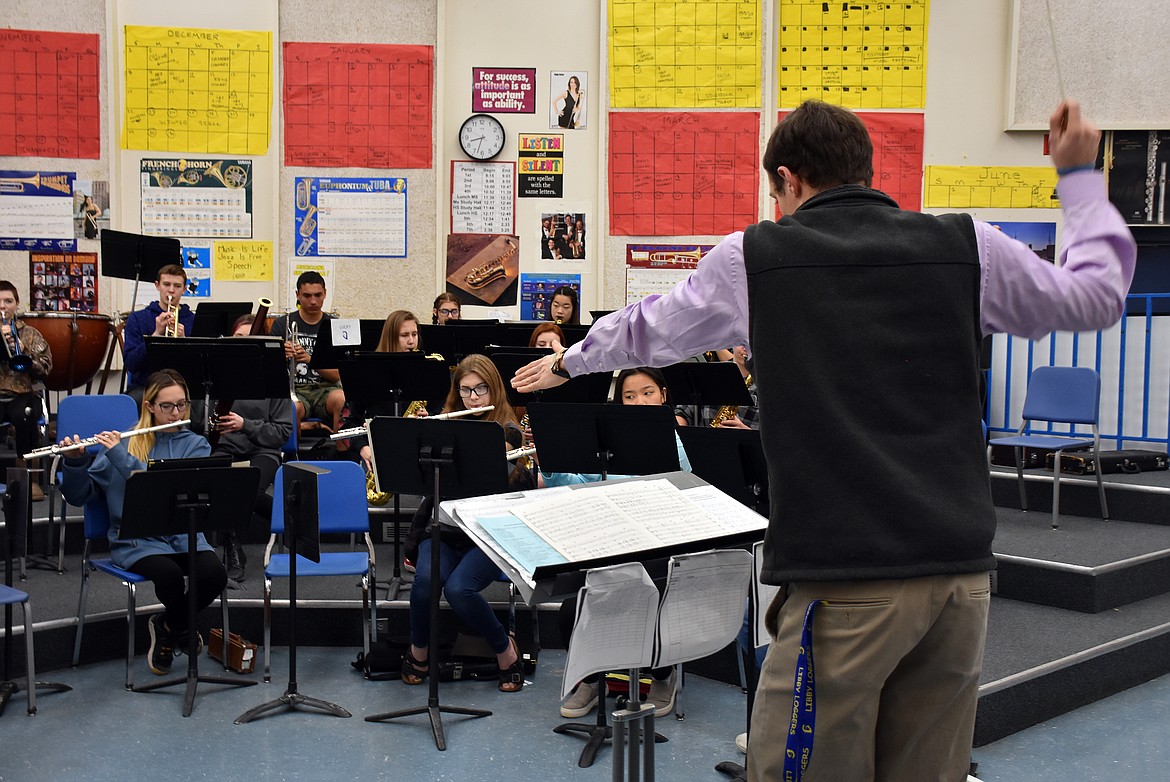 Band director Matthew Krantz leads the Libby High School Band in rehearsel as the group prepares for a free concert planned for March 17. (Duncan Adams/The Western News)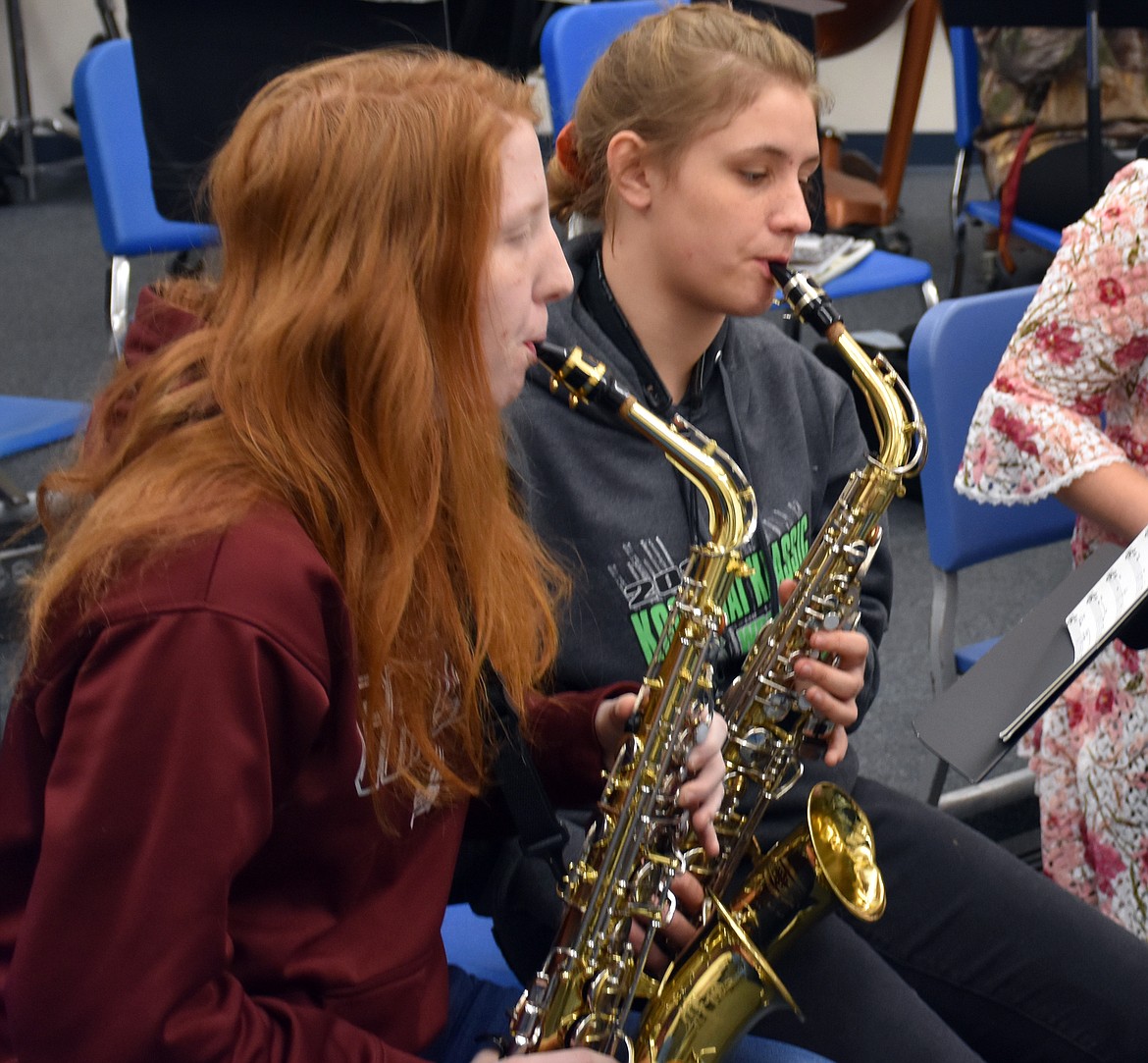 The Libby High School Band, along with the high school choir, will perform a free concert in advance of the district festival competition in April. (Duncan Adams/The Western News)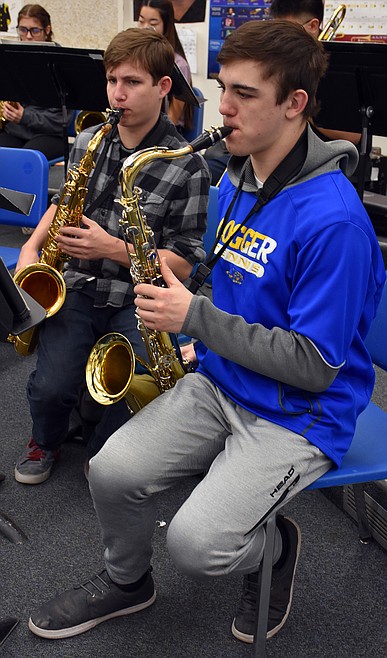 Ethan Morely, left, and Trey Thompson lead the high school band in rehearsel. (Duncan Adams/The Western News)
Previous
Next
by
DUNCAN ADAMS
Staff Writer
|
March 16, 2020 11:08 AM
Sally Weber, a junior at Libby High School, plays a baritone saxophone, an instrument once described as the lead guitar of soul music.
Sophomore Lucky Martin plays a trumpet. The band room at Libby High School features portraits of trumpet legends like Louis Armstrong.
Weber and Martin and other students in the Libby High School Band rehearsed March 10, one week away from a free Pre-Festival Concert to be held at 7 p.m. on March 17 at the Memorial Center. The band has 31 members in grades nine through 12.
The high school choir, which has 21 members, will also perform.
The Pre-Festival Concert is designed to help prepare the band and the choir for the district music festival, April 16 — 18 in Kalispell.
Weber said the band is making progress.
"I think we're on our way to being prepared, though there are still some improvements to be made," she said.
Martin was a band member when Libby won a first-place gold in the WorldStrides OnStage competition in Seattle in 2019.
"It was pretty exciting when we won," he said. "I felt a sense of accomplishment."
Matthew Krantz is in his second year as director of bands for Libby Public Schools.
During the March 10 rehearsal, he wielded a baton to lead students through "Festivo," a song the band plans to perform during the March 17 concert.
During the song he offered direction: "Don't let your energy drag" and "It's important that we hit those half notes."
Band members play a host of instruments, ranging from saxophones (alto, tenor and baritone), trumpets, flutes, tubas, clarinets and a trombone to percussion instruments, including a snare drum, a bass drum and timpani.
The district festival competition will include a "sight reading" evaluation, during which students will be presented with a piece of music they've never seen and asked to perform it.
Krantz said he hopes residents will attend the March 17 concert and show support for the Libby High School band and choir.
"This will be a great event to hear some district level music," he said.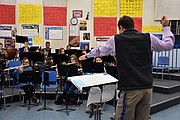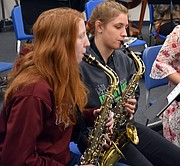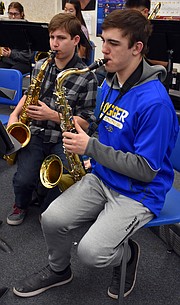 ---