Donoghue receives suspended sentence for drug charge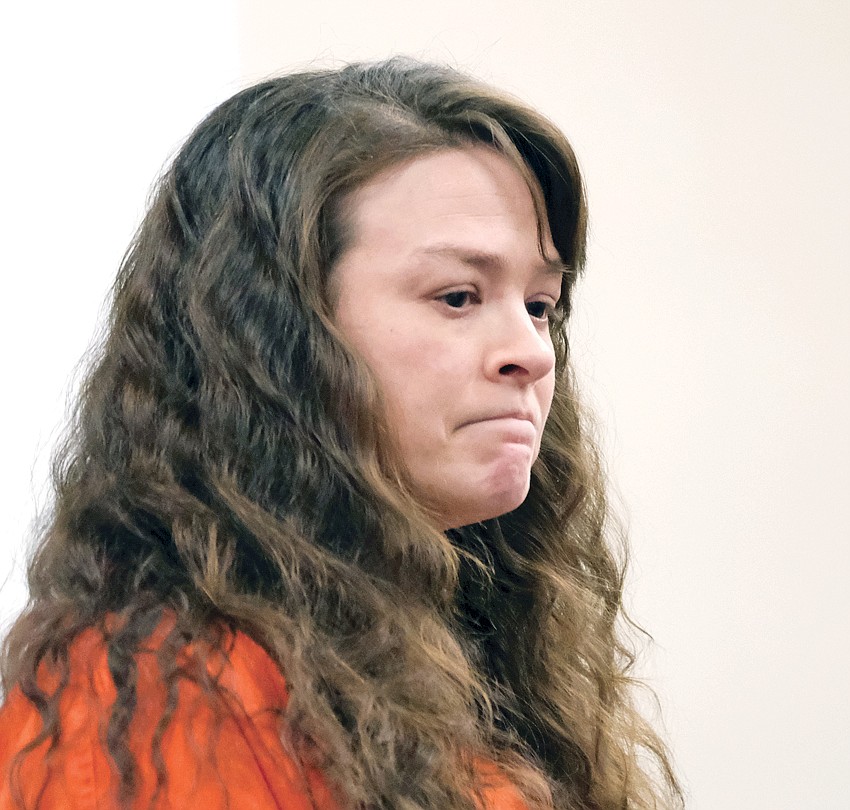 Kathleen Marie Donoghue (Paul Sievers/The Western News)
by
Derrick Perkins Western News
|
March 10, 2020 11:23 AM
Lincoln County District Judge Matthew Cuffe handed down a suspended three-year sentence to Kathleen Marie Donoghue on March 2 after she pleaded guilty to a single count of criminal possession of dangerous drugs.
Donoghue, 41, of no fixed address, entered an Alford plea as part of an agreement with prosecutors. In an Alford plea, the defendant maintains innocence, but acknowledges a judge and jury likely would convict them based on the strength of the evidence.
In exchange, prosecutors dropped four other counts of criminal possession of dangerous drugs and a single count of criminal possession of drug paraphernalia.
"I think this is an appropriate resolution to this matter," Cuffe said while handing down the sentence.
Donoghue also received credit for time served. She did not make a statement during the hearing.
Authorities arrested Donoghue in November after a search of her belongings turned up five grams of marijuana, 20 half-milligram pills of clonazepam, 17 one-milligram pills of clonazepam and a half-gram of methamphetamine as well as a hash pipe with residue and glass meth pipe, according to court documents.
Lincoln County Sheriff's Office deputies responded to a gas station on U.S. Highway 2 after receiving a report from a motorist claiming to have picked up a hitchhiker who subsequently refused to leave his vehicle. After questioning the motorist and Donoghue, deputies Steve Short and Brent Faulkner asked to search the vehicle.
While the motorist agreed, Donoghue did not. She removed her belongings, including two dogs, from the vehicle, according to court documents.
But when the deputies searched the vehicle they found a camouflage backpack inside. Both the motorist and Donoghue denied ownership.
Along with the drugs, deputies also found female toiletries, two notebooks filled with feminine handwriting and a Washington state identity card in Donoghue's name in the backpack, court documents said.
Donoghue pleaded not guilty to the charges in Lincoln County District Court in December.
Donoghue's attorney, Jessica Polan, sought to contextualize her client's criminal history during the March 2 sentencing hearing. A criminal charge in college and then another in 2018 did not equate to a history of using illegal drugs, she argued.
Cuffe replied that while Donoghue's criminal history likely looked worse than it was, it was still a fact. There was a problem that has gone unaddressed, Cuffe told Donoghue.
"This gives you the opportunity to get the support system that you need and hopefully you get whatever help is necessary," he said.
---