Robert Heyne, 76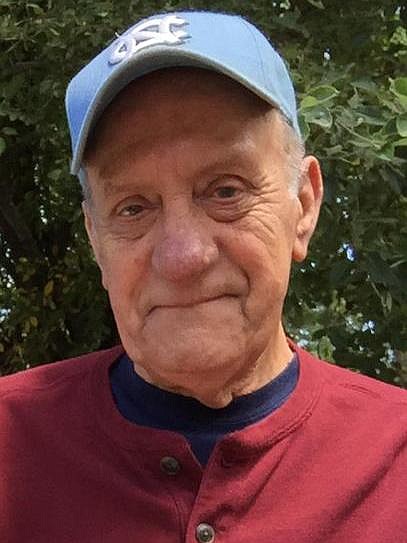 Robert "Budd" Heyne, 76, passed away on Feb. 29, 2020. He was born in Bremerton, Wash., to Hugh "Casey" and MaryAnne Heyne on Jan. 5, 1944.
From there they moved to Cottage Grove, Ore., and later Clark Fork, Idaho, before settling in Libby.
He married Nancy on March 4, 1972, in Coeur d'Alene, Idaho. From a young age, he worked alongside his dad and brothers as a carpenter. As he developed those skills he ventured into his own business, Heyne Construction. A veteran of Vietnam, he served in the U.S. Army.
There wasn't a day that went by where you wouldn't find Budd doing something for someone, especially the little old ladies, who weren't very much older than him. He was loved by everyone and always had a smile and kind word for those he loved. His grandchildren and great-grandchildren were the center of his world.
Budd joined those preceding him in death, including his parents; sisters, Joanne (Bill) Hawkins, Vicki Schneider and Sandy (Pete) Nelson; and brothers, Donny, Phil and Richard. He also is preceded in death by grandchild Samantha Barnes and great-grandchild Timothy Carson Heyne.
Budd is survived by his loving wife, Nancy; sons, Gary (Tammy) Heyne, Chuck (Corinne) Heyne, Ken (LeAnn) Shelley and daughter Pam (Dennis) Hartley; grandchildren, Kurtis (Jamie) Heyne, Nicole (Milo) Rogers, Kari (Cory) Sanford, Carson Foster, Dustin (Brijit) Shelley, Daniel (Larissa) Shelley and Douglas Allen; great-grandchildren Dominick, Milo and Aubriella Heyne, Alina and Kaysha McCann, Rebecca and Daniel Sanford, Hazel Rogers, Hunter Barnes, Samuel Shelley and many wonderful nieces and nephews.
Funeral services will be held at 1 p.m. March 7, 2020, at Faith Bible Church in Libby. A reception will follow.
Arrangements are handled by Schnackenberg Funeral Home. Online condolences and memories may be shared at www.schnackenbergfh.com.
---