Ceramics shop owner offered second try at business license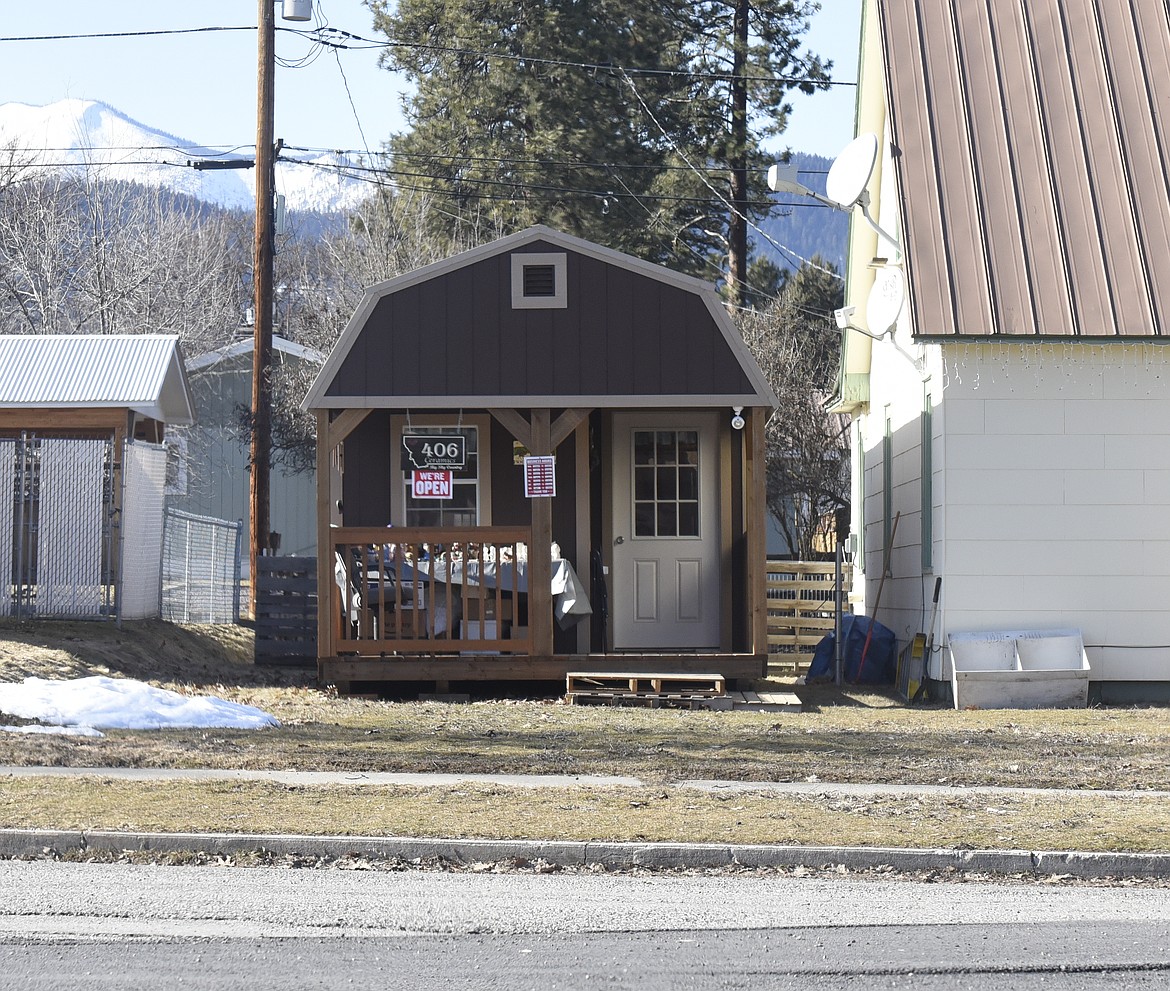 Janice Bailey, the owner and operator of 406 Ceramics, said she mistakenly described her venture as a retail operation when applying for a business license. (Derrick Perkins/The Western News)
by
DERRICK PERKINS
Editor
|
March 9, 2020 8:38 AM
Libby Mayor Brent Teske invited the owner of a proposed ceramics shop to reapply for a business license after city councilors denied her permission last month.
The offer of a second chance came after Janice Bailey, who runs the Washington Avenue-based 406 Ceramics, asked for clarification on the reasons behind the denial. City councilors pulled the item out of the agenda for further discussion on Feb. 18 after questions arose as to whether a retail outlet could open up in a residential neighborhood.
"If you would like to resubmit an application, we'll have another look at it and delve a little bit deeper in it," Teske told Bailey during the public comment portion of the council's March 2 meeting.
Bailey told city councilors that she was not selling goods and had mistakenly described 406 Ceramics as a retail outfit on her application. Rather, she plans on holding classes and supporting the operation through donations.
Restrictions on business ventures in the city's residential neighborhoods are at the heart of the dustup, which drew heavy attention on social media in recent weeks. Although that portion of Washington Avenue is considered residentially zoned, certain activities are permitted under Title 17 of Libby's municipal code. Among potential exceptions are educational institutions.
When Bailey applied for the business license, she sought the educational institution exception while also indicating her shop would serve as a retail outlet. That, among other potential problems, including sanitation, raised eyebrows on city council.
City councilors Gary Beach and Kristin Smith worried at the time that approval would set a bad precedence. The vote to deny the license was unanimous.
"Retail is anything you sell for profit. That's the way it was portrayed in the application. That was probably the primary concern," Teske said March 2. "It didn't meet the definition of an educational institute. The retail part of it is the key thing."
Speaking before city council, Bailey reiterated several times that retail was not her goal with the ceramics shop.
"I wrote education because it is educational, because I am teaching young children up to adults the different techniques of ceramics," she said. "I don't charge. They can give a donation if they want to, so be it."
Asked by Smith if she had sought nonprofit status from the state, Bailey said she filed paperwork, but could not recall what for, specifically.
City councilors again raised the issue of sanitation. The shop, described by Smith as a "shed" and Bailey as a "cabin," is not connected to the city sewer system or water supply.
Bailey said patrons could use the bathroom in her adjacent home if necessary. She told city councilors she planned on potentially adding a portable toilet once the weather improved.
Teske told Bailey officials would need to examine state statutes regarding plumbing as part of any future review.
City councilors subsequently tabled business license requests from three other entrepreneurs: a general contractor, salon and cleaning service.
All three applications lacked key requirements, including inspections by the fire marshal, Teske said.
"Currently, none of these are complete," he said.
"I think this highlights some fractures in our process," Smith said. "We just need to make sure that they're not getting onto the agenda before they're complete."
After the licenses were tabled, Teske asked city staff to send the license requests back to the proprietors for completion.
---