Heritage Museum receives $5k from CARES Act grant program
Libby's Heritage Museum received an influx of $5,000 via Humanities Montana's CARES grant program.
Officials with the organization announced the grant funding June 22 and said in a press release the money may allow the museum to reopen. Owing to the COVID-19 pandemic, the interior of the museum has remained closed, officials said.
Most of the organization's volunteers, which serve as greeters for the facility, are over 65 years in age and suffer from secondary health risk factors. The added expense of trying to reopen under the state's pandemic guidelines also made welcoming the public impossible, officials said.
"The grant will allow the board to reconsider opening the Heritage Museum," said President Tammy Byrd in a statement.
The money originates with the roughly $2 trillion federal Coronavirus Aid, Relief and Economic Securities Act. About $75 million was earmarked for the National Endowment for the Humanities and $30 million was distributed to states and localities across the nation.
The Heritage Museum is a recent addition to the U.S. National Register of Historic places. The 12-sided log building earned the National Park Service's stamp of approval in April despite having stood for less than 50 years.
Given its unique design and importance to the Libby community, museum supporters went ahead with the application.
Prior to the pandemic and subsequent restrictions on public gatherings and travel, museum officials planned to reopen on May 9. Volunteers had worked on an exhibit highlighting Libby's economic history, putting the spotlight on artifacts from long gone stores and businesses.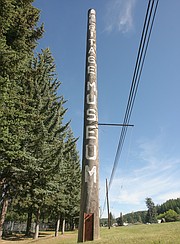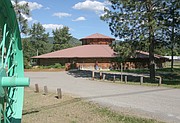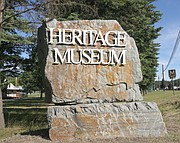 ---