Dusty Langstaff, 48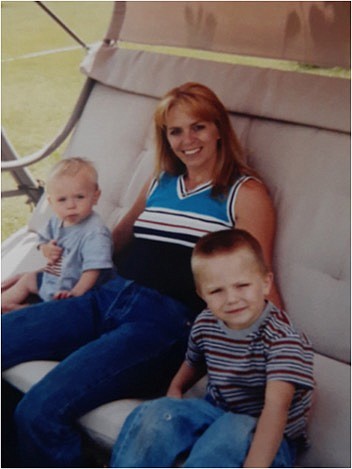 Dusty Langstaff, 48, was born Nov. 2, 1971, in Bonners Ferry, Idaho and grew up in Troy. She died 11:08 p.m., June 19, 2020.
She was a beautiful, energetic, horse riding, country dancing, mud wrestling, choker chasing Montana girl. Like her mother before her, she wouldn't take no for an answer. Her smile was contagious and full, reflecting an unflinching love for life and people. When she was young, a tiny ball of energy and life, she would often climb into older women's laps and ask, "Are you my grandma?" Those ladies never put her down without giving her some sort of treat.
As she grew older, Dusty knew that not all of her choices were perfect, but she was always the last to give up. She loved Jesus and was a light to and fighter for the people she loved. She was an example for us in so many ways. Dusty, you humble us and our memories of you make us better.
Dusty is survived by her husband, Joshua Dewey; children, Dalton, Amanda Maggi, Ellie and Dawson Dewey; siblings, Melody Schrader and Curtis Olds.
A memorial for Dusty is planned for June 27 at 4 p.m. at the Troy Christian Fellowship Church building, 78 Lake Creek Road, Troy, MT
A special thanks to those who have shared so many beautiful memories of our beloved girl since her passing. She lives on in our stories.
---