George Steven Derry, 66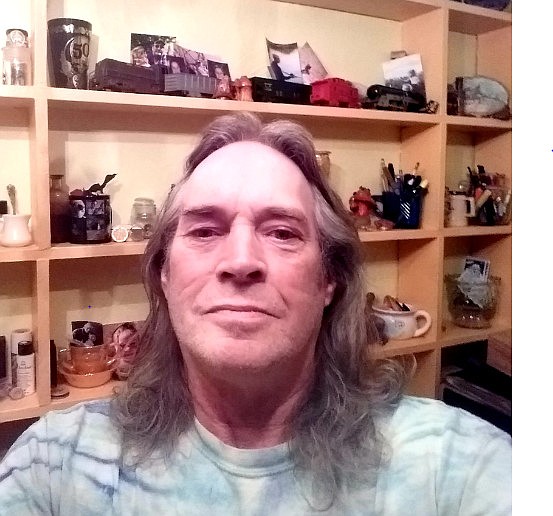 George Steven Derry of Fairview, Montana passed away due to chronic health problems April 18, 2020, just a few days after his 66th birthday.
George was born in 1954 to Frank and Betty (Anderson) Derry of Libby, joining an older brother, John. A sister, Beverly, joined the family a year later.
George grew up with a love of the outdoors, especially fishing, which stuck with him for the rest of his life. He graduated from Libby High School in 1972 and joined the U.S. Navy in 1973 as a computer operator aboard a submarine.
Completing his Navy service in 1974, George moved back to Libby. A few years later, he moved to Circle. There he met Rachael Kahm. They married in 1979.
George and Rachael had two children together, Kristin and Matt, and made their home together in Fairview. They divorced in 2009, but remained friends.
George held a variety of jobs in his lifetime, including working as a jeweler, FSA crop inspector, school custodian and driving trucks for construction as well as during the sugar beet harvest. He was also an active member of the volunteer fire department for 14 years.
After a train hit the truck he was driving in 2006, George went back to school and studied massage therapy. He graduated with an associate's degree in massage therapy in 2010 and was passionate about healing and using his skill to help people.
George loved people and possessed a lively sense of humor. His favorite hobbies were fishing and rock hunting. He spent a lot of time on the Missouri and Yellowstone rivers. He loved his family and was a doting grandpa to three granddaughters.
George is survived by his brother, John Derry of Libby; son, Matt (Eden) Derry of Williston, N.D.; daughter, Kristin (Ed) Thompson of Williston; his ex-wife,
Rachael Derry of Moxee, Wash.; brother-in-law, Gus Kamp of Brockway; and granddaughters, Harley, Eva and Lily; as well as honorary family members, Rusty Carico and Roman Kowatch.
He will be remembered and missed by many other family members and close friends.
Owing to the current restrictions on public gatherings, a celebration of George's life will be held at a later date.
---