Tyler C. Sheppard/Jaworski, 25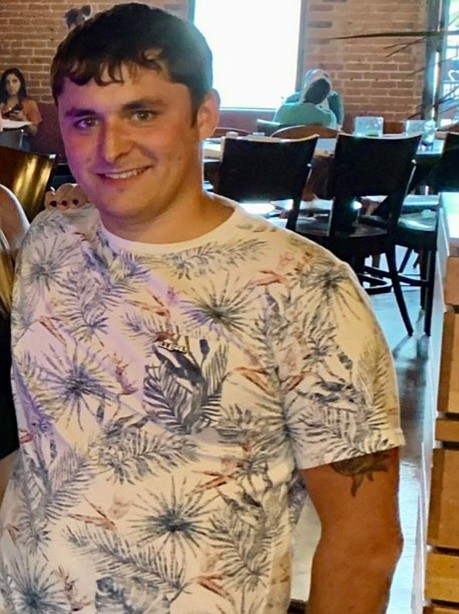 It is with great sorrow we announce the passing of Tyler C. Sheppard/Jaworski. Tyler was 25 years old when he died May 24, 2020, in Estes Park, Colo., where he always dreamed of living.
He was born March 18, 1995, and grew up in Libby. He attended Libby schools and was known as "Tomahawk." He enjoyed playing football and even though he was the shortest on the team, he always gave it his all and never wavered. He is now embarking on an epic adventure to Heaven.
Tyler loved youth group and going to church so it only seems fitting to include a verse from God's word in John 16:22, "So also you have sorrow now, but I will see you again, and no one will take your joy from you."
Tyler's life was taken too soon, but every life leaves a mark. From a young age, Tyler began calling himself the "man of the house" and took this role very seriously. He always looked after his siblings and made sure to ever put them first. This role model mentality followed him outside the home as well. He brought it to everyone he met.
Tyler was never afraid of hard work and loved helping his grandparents, who lived nearby. Not just them, he aided the neighbors as well. He was loved by many and was sweet, kind and loving.
He simply cared for others in a way so rare that, even as he grew up, it never seemed as though we were teaching him, but rather the reverse. Tyler taught us how to really live and soak up every moment, embracing life. All of his many attributes helped lead him to land his dream job as an electrician.
Tyler is survived by his parents, Joanie Sheppard of Montana and Rickie Jaworski of Ohio; his sisters Molli and Heidi; and brothers, Dylan and Tristan. He also leaves behind his grandparents, Denny and Drena Sheppard, and Nana Joyce Jaworski-Bower. He is also survived by his girlfriend, Carmen Laing, and several aunts, uncles and cousins.
We will hold a memorial service June 20 at 1 p.m. at the ambulance barn of the Libby Volunteer Ambulance Service, 307 Montana Ave. This will serve as a celebration of Tyler's life and we would love for you to join us.
We will be celebrating his life with a time capsule, so please feel free to write a letter or contribute an item that reminds you of him.
We will supply food and beverages, but feel free to bring anything you like. In lieu of flowers, we ask you to consider donating to the American Foundation for Suicide Prevention.
If possible please RSVP with Joanie Sheppard at 260-3522. This will help us order ample food for everyone.
We would like to stress that this is a time for anyone who knew Tyler to come and celebrate his life. Tyler mentioned a time capsule to me long ago and how this would be a great sentiment for anyone. Let's make him proud.
---