Gentry given partially suspended sentence for drug possession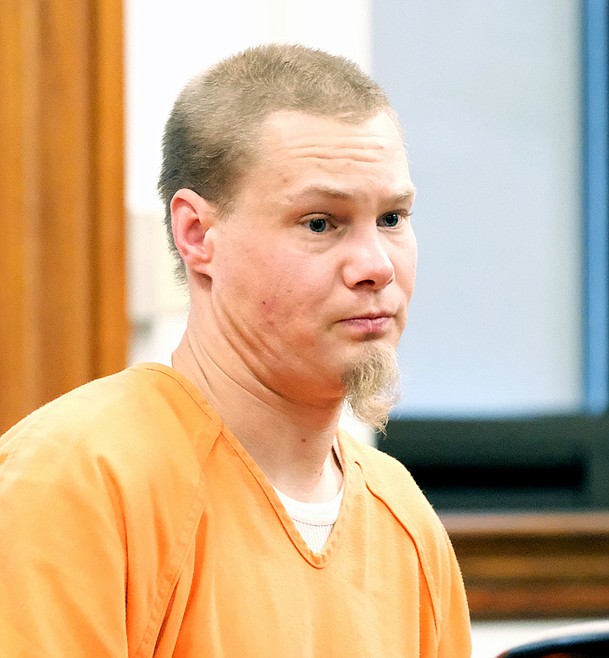 Lincoln County District Court Judge Matthew Cuffe sentenced Khristafer Gentry to a partially suspended five-year sentence for criminal possession of dangerous drugs June 1.
Gentry, who authorities accused of assaulting his former girlfriend in October, will serve three years with the state Department of Corrections. He received credit for 227 days already spent behind bars.
Lincoln County Sheriff's Office deputies arrested Gentry on Oct. 25 after responding to a report of a man and woman fighting in a parked vehicle. Arriving deputies interviewed both Gentry and his ex-girlfriend. Gentry remained calm and spoke only to answer questions, recalled Deputy Luke Hauke in an affidavit.
Suffering a cut and boasting a swollen lip, his former partner told authorities she was scared, court documents said. She told the deputies he had picked Gentry up earlier to give him a ride to a friend's house. Though no longer romantically involved, she told authorities she hoped they could remain friendly as long as he stayed clean from drugs.
During the ride, he accused her of engaging in relations with other men, she said, according to court documents. He struck her with a closed fist, she told authorities.
"He has hit me before," she told Hauke, according to his affidavit. "I've just not turned him in before."
A subsequent search of the vehicle turned up Gentry's backpack. On inspection, deputies found a fanny pack containing two hypodermic needles, a clear glass pipe with brown and white residue, a curvy glass pipe with brown residue that smelled of marijuana, an empty flask and a small tin, according to court documents.
Inside the tin, Hauke found six unused baggies and two containing a white powder residue. A third, weighing about two grams, was full of translucent crystals and white powder. It later tested presumptively positive for methamphetamine, court documents said.
Authorities arrested Gentry on the felony count of criminal possession of dangerous drugs as well as charges of partner or family member assault, third or subsequent offense and criminal possession of drug paraphernalia.
Prosecutors dropped the latter charges after Gentry struck a plea deal earlier this year.
---