Paul George Stebbins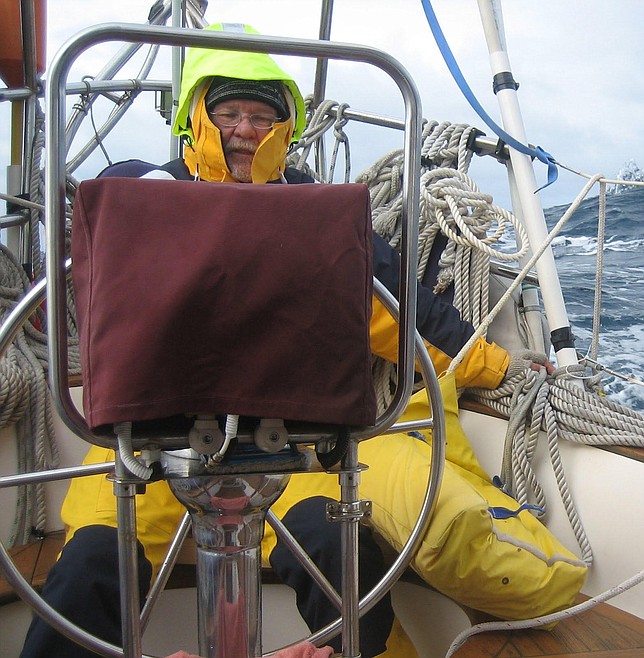 Paul George Stebbins passed away in his sleep at home on May 24, 2020. He was born in Billings to George and Janet Stebbins on Jan. 2, 1941.
When he was 5 years old, the family moved to Laurel, where his father worked as an electrician for the Northern Pacific railroad. Paul spent many summers at the family ranch north of Miles City, where he learned to ride horses and operate farm machinery. He graduated from Laurel High School in 1959.
Paul attended Eastern Montana College in Billings and married his high school sweetheart, Lillian Leland, in June 1963. The next two years he spent in the U.S. Army. After basic training in Fort Ord, Calif., he spent the rest of his military time at the Enlisted Evaluation Center in Indianapolis, Indiana.
In 1965, he left the Army and re-enrolled at Eastern Montana. Paul graduated with a bachelor's degree of science in 1967 and accepted a position as a resource room teacher at the middle-high school at Eielson Air Force Base outside of Fairbanks, Alaska. In his second year there he accepted the position of teacher and principal at Salcha
School, which was south of Fairbanks at mile 37 of the Richardson Highway.
Paul and Lillian, then with infant daughter Bronwen, returned to Billings, where he completed a master's degree in guidance and counseling in 1970. He joined the teaching staff in Libby that fall.
The next 20 years were spent in various positions in Libby, including special education teacher, guidance counselor, special education director and superintendent of schools. During that time, he took a year off to complete an education specialist degree at the University of Montana. He and his wife also took a year's leave to teach in the Eskimo village of Brevig Mission, north of Nome, Alaska.
Paul and Lillian's family grew by two when Perry was born in 1973 and Scotia in 1977. During this time, Paul bought a Cessna 182 and earned his private and commercial pilots licenses.
Paul was always interested in the natural world and spent many summers working for the U.S. Forest Service in the Libby area. He also spent three seasons with the Alaska Fish and Game department in Juneau. Paul worked as a firefighter for the Bureau of Land Management for several summers out of Fairbanks, Alaska.
Lillian died in 1990 and Paul moved to western Washington. He spent the next 18 years working as a special education director, a guidance counselor and a school psychologist. He met Susan Ballard in Vancouver, Wash., and they were married in 1992. Paul and Sue developed a passion for sailing and owned several sailboats over the next 25 years.
Paul's longest sailing adventure was a 2,200 mile voyage from Honolulu to Sitka, Alaska. He and good friend Dave Erickson completed the journey in 21 days.
In 2008 Paul and Sue moved to the retirement community of Panorama in Lacey, Wash. There he and Sue continued to enjoy sailing on Puget Sound, made many friends and enjoyed their retirement. They travelled to Canada, Alaska, Hawaii and Mexico, and on various cruise ships. Paul also re-developed an old passion of his in the area of drawing and watercolor art.
He is survived by his wife, Sue Ballard of Lacey, Wash.; sister, Alexandra Herzog of Norman, Okla.; son, Perry of Troy; daughter, Scotia (John) Gonzales; grandchildren Jeremiah Paul Gonzales and Mirabel Gonzales of Boise, Idaho; and several nieces and nephews.
Funeral arrangements will be made in the future when larger gatherings are allowed.
---