Deanna Marie Ihla Hermes, 79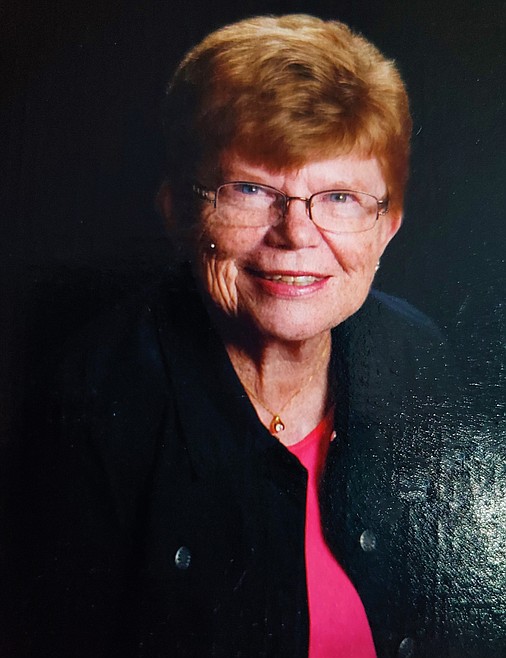 Deanna Marie Ihla Hermes, 79, of Polson, formerly of Williston, N.D., passed away after a long battle with cancer on May 30, 2020, surrounded by her loving family.
She was born July 18, 1940, in Souris, N.D., to Albert and Olga (Magnuson) Ihla. She was raised on the farm near Souris, where she attended country schools and graduated from Souris High School. On the farm, she learned the value of hard work and was very proud of her Norwegian heritage. She attended Minot State University, where she obtained her teaching degree and found her love for education and sports.
She moved to Williston, N.D., in 1962, where she taught girls' physical education and was the cheerleader advisor. Later, she taught Title I Reading at Rickard Elementary. While in Williston, Deanna found the love of her life: Dean Hermes. They were married April 15, 1967, in San Antonio, Texas, before Dean left for one year of service in Vietnam.
Upon his return, they settled in Williston and continued teaching for the next 36 years. After retiring from teaching in 2000, they moved to their property on Flathead Lake in Montana.
In her retirement, Deanna was very active in the Polson Reads Program, volunteering her time, talent and love for reading. She enjoyed dressing up as Mother Goose and reading to children all over northwest Montana. She was active in the Immaculate Conception Catholic Church and was a longtime member of the Council of Catholic Women.
Deanna was very outgoing and cherished her morning coffee with her "coffee ladies" at the Hallmark in Polson. Her fun-loving nature led to new friends wherever she journeyed. Dean and Deanna enjoyed traveling, especially to meet with her sisters, brother and their spouses.
She was an avid sports fan, always following her beloved Minnesota Vikings, Montana Griz and Williston Coyotes. As a coach's wife, she would often educate others on the nuances of the game. She loved spending time with her family and bragging about her grandchildren.
She is preceded in death by her parents, Albert and Olga, and her beloved husband, Dean.
She is survived by son, Chris (Josie) of Troy, and daughter, Allyson (Joey) Diehl of Libby; grandchildren, Mazzy, Marcus, Ricki, Paxton and Addyson; sisters, Doreen (Al) Bosonetto of Lavonia, Mich., Dayne (Tom) Yancey of Frazer Park, Calif., brother, Dean Ihla of Bismark, N.D.; and beloved in-laws, nieces, nephews and cousins.
Services were held June 5 at 11 a.m. at the Immaculate Conception Catholic Church in Polson. Friends and family may gather at Deanna's lake house in Polson following the service.
She will be interred beside her husband, Dean, at the Western Montana State Veteran's Cemetery in Missoula at a later date.
In lieu of flowers, memorials may be sent to Cheerful Heart, P.O. Box 688, Polson, MT, 59860 or Williston Coyote Foundation, P.O. Box 1407, Williston, ND, 58802.
SKOL Vikings! Go Griz! All out for Williston!
Messages of condolences may be shared with the family online at www.lakefuneralhomeandcremation.com. Arrangements are under the care of The Lake Funeral Home and Crematory.
---