Janet M. Schmidig, 83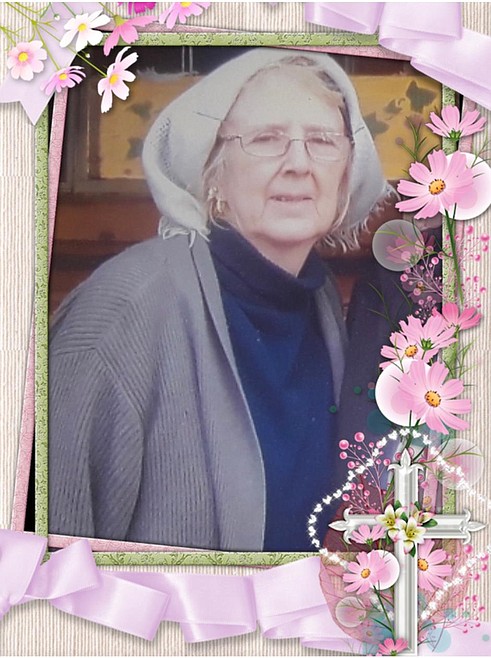 Janet M. Schmidig, 83, of Troy, passed peacefully in her sleep July 20, 2020, at Libby Care Center of Cascadia. She was born June 3, 1937, in Portland, Ore., to Glane and Perul Bastido. She was raised on the Oregon coast.
Jan met Dominic in 1969 in Oregon. They married in August 1971. They had their final departure from Oregon and traveled to Libby in 1975, making Montana their permanent home.
She worked for the St. Regis Lumber Company from 1975 until 1980, and later at St. John's Lutheran Hospital, in the laundry department. She retired and moved to their cabin in the Yaak in 1997. Jan had many adventures with Dominic, including going to his home country of Switzerland several times.
Jan loved her Yaak home and loved spending time with Dominic there. She enjoyed watching the wildlife off her front porch in her hammock swing and visiting with guests while sitting in the shade. She took great pride in her yearly hobby of planting and enjoyed watching her flowers bloom in the cool temperature of the Yaak atmosphere.
Survivors include her partner, Dominic Schmidig of Troy; brothers, Dake Bastido of Albany, Ore., and Dewey Bastido of Portland, Ore. Special family friends include Gary and Tammy Heyne of Troy; Clint and Susie Taylor of Troy; and many of their Yaak community friends. Special thanks go out to Joe Chopyak and Dr. Samantha Pyle of the Northwest Community Health Center, along with the staff and care of the Libby Care Center of Cascadia.
Graveside services will be held at Milnor Lake Cemetery on July 30, at 10 a.m. Arrangements are by Schnackenberg Funeral Home in Libby. Online condolences and memories may be shared at www.schnackenbergfh.com.
---