Haflich sentenced to five years behind bars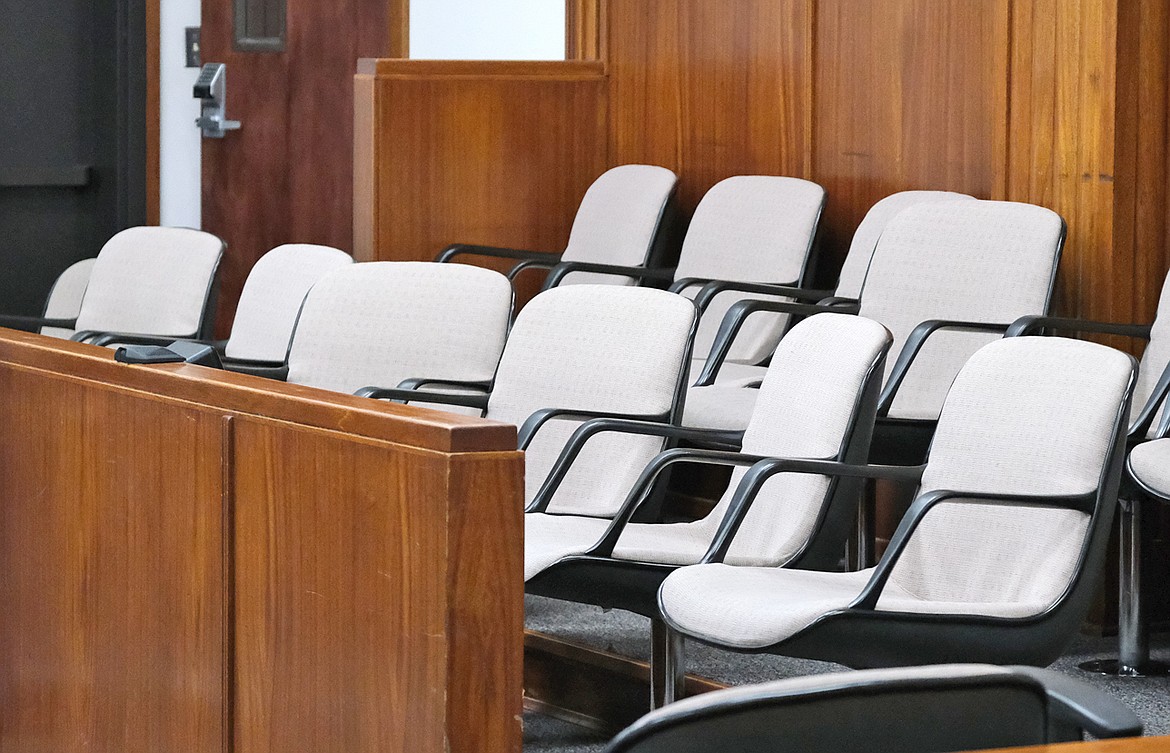 by
DERRICK PERKINS
Daily Inter Lake
|
July 24, 2020 8:40 AM
Lincoln County District Judge Matthew Cuffe handed down a five-year sentence without parole to a Libby man convicted of partner or family member assault, third offense, July 20.
Prosecutors recommended that Joseph Alton Haflich, 44, of Libby, serve five years, but be eligible for parole after two, contingent on him completing anger management treatment. Cuffe rejected the recommendation, describing the case as "concerning to the court."
"Haflich has had multiple chances to be successful," Cuffe said. "He has proven he cannot abide by the rules of probation."
Authorities accused Haflich of attacking his then-girlfriend in October 2019 after arriving home to find no food in the couple's house. In an affidavit, Lincoln County Sheriff's Office Deputy Luke Hauke recounted getting dispatched to a local medical center to meet with a purported assault victim about 6:42 a.m., Oct. 5.
The victim told Hauke that she was asleep when Haflich arrived home intoxicated. He began yelling at her for the lack of food. He then allegedly hit her in the head and dragged her off the bed by her hair.
The victim said she tried to protect her head with a pillow, but Haflich kept hitting and kicking her while shouting.
She told Hauke that Haflich threatens, intimidates or assaults her most days.
In his affidavit, Hauke reported that the woman suffered visible injuries to her forehead, hands and arms. She complained of pain in the head and right thigh, according to court documents.
When Hauke spoke with Haflich, he denied that anything had happened, according to the affidavit. After running through Haflich's prior criminal history, Hauke found two past partner or family member convictions, one in Lincoln County Justice Court stemming from a 2010 arrest and another in Libby City Court from 2000.
Hauke also found four partner or family member assaults, an assault and an assault on a peace officer charges, but could not determine how the cases were settled in the courts. Haflich also had four other assault related charges filed against him that were ultimately dismissed, Hauke wrote.
A jury convicted Haflich earlier this year following a trial held in a local school gymnasium.
During the July 20 sentencing hearing, Assistant County Attorney Jeffrey Zwang described Haflich as a violent offender who mercilessly beat his victim.
"The victim begged him to stop and he continued to terrorize her," Zwang said.
Haflich's defense attorney unsuccessfully asked the court to suspend two years of the sentence.
Cuffe, though, deemed Haflich a danger to the victim and community.
Haflichs' defense team indicated that they planned to appeal the sentence.
---