Dean Steven Bitterman, 52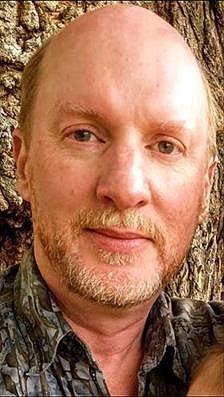 Dean Steven Bitterman, 52, died July 13, 2020, at St. Patrick Hospital in Missoula. He was born March 14, 1968, in Libby to Tom and Lola Bitterman.
He grew up with his older brother, Dwain, in the house his dad and grandpa built. Dean loved playing Dungeons & Dragons, and he enjoyed Marvel Comics, especially Thor. He shared his interest in Norse mythology with his daughters. Dean was a talented storyteller and community theater actor. He graduated from Libby High School in 1986 and started working for the Forest Service.
Dean's career took his family to Grangeville, Idaho, in 1996 then to Hamilton in 1998. Dean eventually became the aviation officer for the Bitterroot National Forest. He went on fire assignments every year as a member of an incident management team. His work took him to numerous states and even to Australia. In 2003, Dean helped with the Columbia Space Shuttle recovery. He retired from the Forest Service in December 2019.
Dean met Sonya in junior high. They started dating in 1993 and married on March 19, 1994. Throughout their 26 years of marriage, they shared in the raising of their two daughters and had adventures skiing, hiking, fishing and huckleberry picking. He loved spending time with his family.
Dean was a loving, kind, animated, intelligent, and beautiful individual who will forever be treasured and highly respected by his family.
Dean always supported and made time for his daughters. He would talk with them for hours, occasionally even forgetting about the dinner he was cooking, letting it burn. In addition to his unwavering support, he shared his love of literature with them, even making up stories and songs. Katelyn's favorite stories were about Golden Bear. Dean also shared his love of science fiction and fantasy and always encouraged his girls to explore.
Dean loved spending time outdoors. The family spent many weekend afternoons going for drives through the mountains, building campfires and making s'mores.
Dean was skillful at strategy games and taught his girls how to be strategic players. Specifically, Dean was a formidable chess player and passed on his knowledge of the game to Beth. Dean loved sharing his wisdom with his daughters, who listened intently to his knowledge about physics, human nature, movies and stories of his adventures.
It was a joy to see Dean with his grandson, Griffin. All of Dean's wonderful qualities were exemplified in grandfatherhood. Griffin was captivated by "Alpa's" energy, his animated expressions and the special exchanges only the two of them shared. Their interactions were truly enchanting. Dean was eagerly awaiting the arrival of his granddaughter so they could start building their own unique relationship.
In 2014, Dean was diagnosed with multiple myeloma. Dean spent months fighting the disease and building up his strength before having a stem cell transplant. After the transplant, the disease was undetectable in his body, and his outlook was exceptional. Those following years were a blessing to his family. Dean was able to walk both of his daughters down the aisle, celebrated in their college graduations, and delighted in the joy of being a grandfather.
In April 2019, the cancer returned. Dean aggressively fought the disease, undergoing multiple treatments regimens. He always believed he would beat his cancer, and he did everything in his power to buy more time with his family. On July 2, we received the heartbreaking news that his cancer had become too aggressive. On July 13, 2020, after a long and hard-fought battle, Dean passed away.
Dean is preceded in death by his parents, Tom and Lola Bitterman, and grandparents, Albert and Naomi Bitterman, and Hazel Leach.
Dean is survived by his wife, Sonya; his brother, Dwain; his daughters, Katelyn Fischer and Beth Davidson; his grandson, Griffin Dean Davidson; his soon-to-be-born granddaughter; and his nephew and niece Casey and Emmaleah Allen.
A graveside service for family and loved ones was held in the Libby Cemetery on July 20. Arrangements are by Schnackenberg Funeral Home in Eureka. Online condolences and memories may be shared at www.schnackenbergfh.com.
---