Tamera Ann Kidder, 61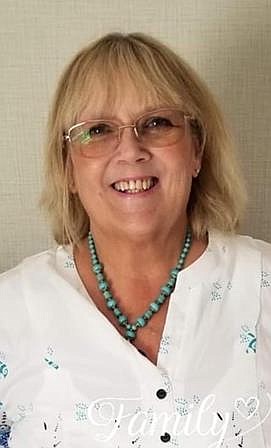 With profound sadness we announce the passing of Tamera Ann Kidder, 61, our beloved and devoted wife, mother and daughter. She was a friend to all.
She was born in Libby on May 27, 1959, and passed on July 11, 2020. She graduated from Libby High School in 1977 and began her journey through Montana and Wyoming.
While working and raising her family in 1994, she received an associate's degree in medical coding. She was a domestic goddess. Everyone who came in contact with her felt blessed and honored to have been touched by her.
She was preceded in death by her loving husband of 25 years, Buck D. Kidder; mother, Irene Beach; stepfather, Al Beach; and a brother, Mathew Bekier.
She is survived by her father, Sylvester (Shorty) Bekier; stepmother, Linda Bekier; sisters, Roxanne Dentlinger and Theresa Otto; brothers, Robert and Mark Beach and Martin and Patrick Bekier; children, Brandy Kidder, Becky Kidder, James Bekier, Bobbie Scott, Paula Kidder, Buck D.A. Kidder, Cody DeWitt; several grand-babies, a cousin, nieces, a nephew; and friends who became her extended family. For 61 years we were all blessed by her loving light and giving spirit. Now she will rest, spending eternity with her soul mate.
Services were held graveside July 16 at Milnor Lake Cemetery. Due to Covid-19, a celebration and veneration of her life will be held when it does not put her friends, family and loved ones at risk.
In lieu of flowers please make a small donation to the Troy Veterans of Foreign Wars Post 5514. She served as a member of the Post's auxiliary and loved to volunteer there. Arrangements are by Schnackenberg Funeral Home in Libby. Online condolences and memories may be shared at www.schnackenbergfh.com.
---