Masks mandated in Lincoln County by order of governor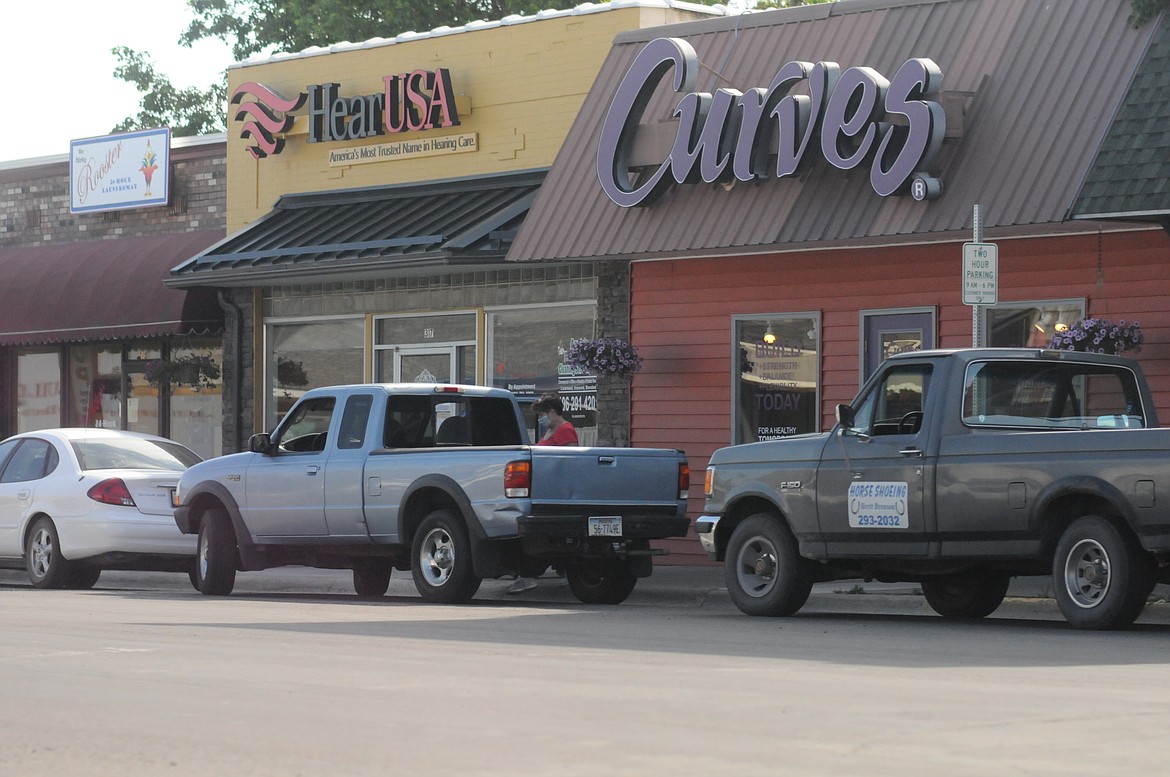 It's official: Masks are now required in all indoor public spaces and at larger outdoor gatherings in Lincoln County under a directive issued by Gov. Steve Bullock on July 15.
Announcing the directive during a July 15 press conference in Helena, Bullock cited recent research that universal use of face coverings in closed public spaces would substantially reduce the spread of the virus.
"Certainly, my hope is that everyone across our state and visitors recreating here will listen to the science and follow the lead of our most committed Montanans," the governor told reporters.
The directive mandates wearing face coverings in all businesses, government offices and other indoor public spaces. Masks must be worn at outdoor gatherings drawing 50 or more people where social distancing is not possible or is ignored.
In offices and job sites, only employees with duties that require interaction with the public must wear masks. Signs announcing the face-covering requirement should be clearly posted at all entrances to indoor public spaces, according to the directive.
Bullock's directive applies to all counties with four or more active cases of the novel coronavirus. The governor said the directive hinges on this small figure to help protect counties with limited access to ventilators. On July 15, the Lincoln County Health Department reported 35 active cases of COVID-19. Forty-two residents total are known to have contracted the virus.
Bullock urged residents in counties with fewer than four known cases to wear masks.
Testing for the virus has become increasingly difficult as cases increase. Quest Diagnostics, the private company that processes surveillance tests for Montana, has said it would not be able to assess new tests for the next two to three weeks.
While Quest will continue processing tests that have already been submitted, some upcoming testing events might be canceled.
Bullock admitted delays between when tests are taken and when the results are returned may complicate determining the counties where the directive is active.
"When it takes a week to 10 days or more to provide us results back on our tests, it really is of more limited value to Montanans," Bullock said.
The governor, who is running for U.S. Senate in 2020, said enforcing the mandate was the responsibility of all Montanans. In cases where a business refuses service to a customer who is not wearing a mask, Bullock told the press that local law enforcement could be called to enforce the state's trespassing laws.
"I expect that the role of public health and law enforcement authorities will, in almost all cases, be about education," he said.
Bullock urged residents not to politicize the virus or the directive.
"Coronavirus doesn't care if you're Republican, Democrat or independent. It doesn't care about theories or speculations or projections," Bullock said during the press conference. "It relies on you to spread it to others."
Masks will not be required while eating or drinking, performing strenuous exercise, giving a speech, or engaging in an artistic performance. Residents with a medical condition precluding them from covering their faces and children under the age of five will not be required to wear masks. Temporary exemptions will be granted for residents who are identifying themselves or receiving medical evaluations or treatments.
The governor said the state's covid19.mt.gov website would remain updated with the latest information on the pandemic in Montana.
---