Narven William Osteen, 35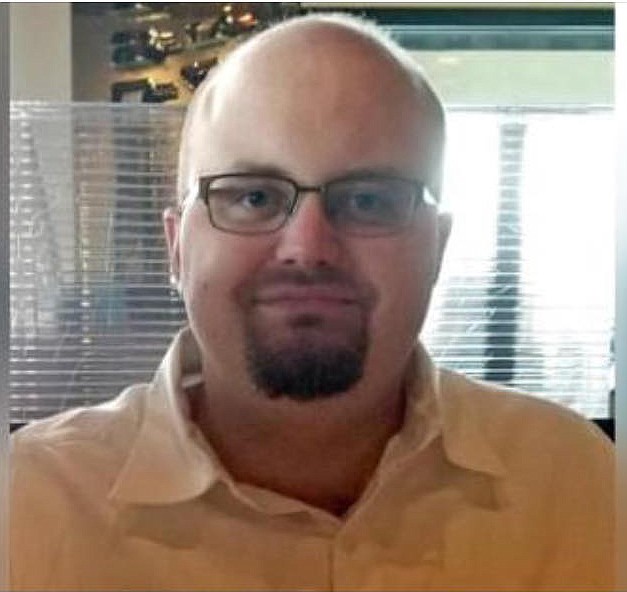 It is with heavy hearts that we announce the passing of Narven William Osteen, 35, on July 5, 2020. He was a native of Libby and a resident of Kenner, La.
Narven was born on June 27, 1985, to Narven Osteen and Nola Bjordahl in Libby, where he lived until he left for college at Montana Tech in Butte. While there, Narven studied environmental engineering, completing his degree in 2007. Growing up in Montana Narven enjoyed raising chickens and gardening with his father. These were hobbies he had hoped to pass on to his daughter.
After college, Narven began his career with Schlumberger, an oil field services company, and later transferred to the New Orleans lab. While living in New Orleans, he met his wife, Amanda (Fitch) Osteen. The two moved to Montana in 2009. While living there Narven spent a short time working overseas for Schlumberger in Equatorial Guinea, Turkey and Romania. The two enjoyed biking, hiking and camping during his weeks home.
Narven and Amanda were married June 25, 2011, on the beach in Oscoda, Mich., while he was home from his overseas work. Shortly after, he relocated back to New Orleans.
In 2013, Narven welcomed the birth of his daughter, Evelyn.
Evelyn quickly became the center of Narven's universe. He enjoyed playing board games — most recently teaching Evelyn to play chess — and the two also loved riding bikes, walking their dog, Aspen, and playing in the backyard. Narven was truly Evelyn's "Super Dad." He was truly gentle and loving with both Amanda and Evelyn every day, in every way.
In 2018, Narven rediscovered a past passion after joining a bowling league. He bowled every Saturday evening until the league was paused due to the restrictions and mandates brought on by the coronavirus. Narven found laughter and camaraderie in the two years with his league mates.
Narven was, hands down, the best husband and father anyone could ask for. He had a heart of gold, a kind and giving spirit and an unflappable personality.
Anyone who knew Narven knew that he was truly special. Narven will be missed by all those he leaves behind. His life ended far too soon. The hole he left behind will be forever felt.
Narven is survived by his wife, Amanda Osteen, and daughter, Evelyn Osteen of Kenner, La.; mother, Nola (Frazey) Bjordahl of Yuma, Ariz.; brother, Mark (Leslie) Osteen of Baltimore; sisters, Nancy (Hib) Matter of Libby and Alexandria Osteen Thatcher of Arizona; mother-in-law, Peggy English of Oscoda, Mich.; father-in-law, John Fitch of Perry, Ga.; and brother-in-law, Mathew Fitch, of Bucyrus, Ohio.
He is also survived by many aunts, uncles and cousins across the United States.
Relatives and friends are invited to attend the visitation at L. A. Muhleisen and Son Funeral Home, 2607 Williams Blvd., Kenner, LA, from 2:30 to 4 p.m., July 11. The visitation will be followed by a memorial service at 4 p.m.
In keeping with Parish President Cynthia Lee Sheng's executive order, you are required to wear a mask to enter this facility. If you are unable to attend, please share memories, photos or condolences at www.muhleisen.com.
In lieu of flowers, donations can be made to the memorial fund for his daughter's future educational expenses.
---