Matthew Mischenko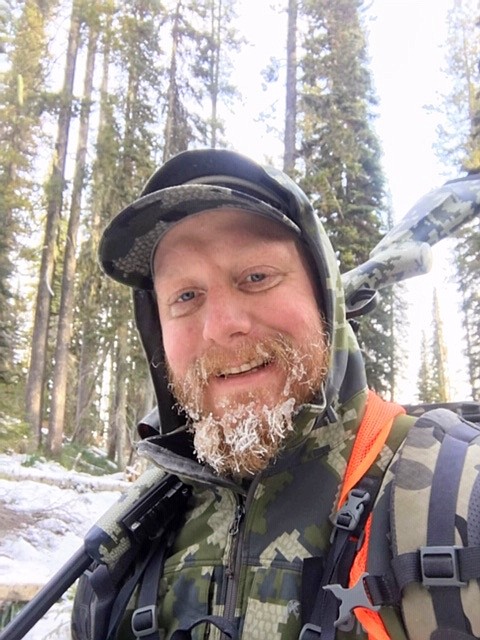 Matthew Mischenko, a land surveyor and longtime resident of Troy, died unexpectedly June 29, 2020, in Spokane Valley, Wash., when his vehicle was struck by a drunk driver.
Matt is survived by his parents, Traci Mischenko of Mead, Wash., and Don Mischenko of Troy; his wife of 11 years, Allison Mischenko of Troy; his children, Mila Mischenko, 6, and Tyne Mischenko, 3, both of Troy; siblings, Marty Mischenko, Mitch Mischenko, Jessica Mischenko and Levi Brossmore; maternal grandmother, Beverly Stewart and paternal grandfather, Alex Mischenko; as well as many aunts, uncles, cousins and friends.
Matthew was born May 24, 1985, to Traci and Don Mischenko in Sandpont, Idaho. He moved to the Troy area in the late 1990s and met his future wife in school. Matt enjoyed sports, particularly basketball, and was a natural athlete. His father instilled him a love of the outdoors and hunting. He spent many hours in the woods.
Matt graduated from Troy High School in 2003. Shortly thereafter he started his career in surveying with Ken Davis of Davis Surveying. Matt had many years with Davis Surveying before launching Cabinet Mountain Surveying in 2017. Matt and his high school sweetheart, Allison Nagode, were married on July 9, 2009. Their family grew on February 24, 2014, with the birth of a daughter, Mila, and then again on July 18, 2016, with the birth of a son, Tyne.
His greatest prides, other than his beautiful children, were his many hunting accomplishments and adventures.
Matthew was an avid outdoorsman, supportive husband, loving son and devoted father. If Matt wasn't at work, he was out in the wilderness, either hiking, looking for shed antlers, fishing, boating, off-roading or hunting. He especially enjoyed doing these activities with his family and friends. Matt also was a member of USBC and greatly enjoyed bowling.
Matt was loved and respected by many. He will be deeply missed by his family, friends and community.
A memorial service will take place Aug. 22 at the Nagode residence on Swanson Lodge Road in Troy. Time to be announced.
---