Margaret F. Mack, 78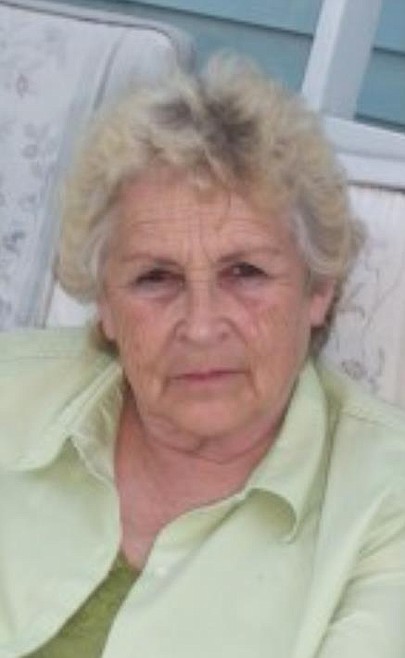 Margaret F. Mack, 78, went to be with the Lord on June 15, 2020, with her family by her side. She was born March 18, 1942, in Glendive to George and Frances Lovelace.
She lived in Glendive and Miles City area until she was around 17 years old. She then moved to Big Timber with her family. She worked at the Grand Motel as a waitress and that is where she met her husband, Virnie Mack, through his mom, Lucille Mack.
They married and made their home in Big Timber, where they had four of their children: Cindy, Patti, Keith and Doris. They later moved to Libby, where they raised their family and had three more children: Robin, Frank and Carol. After several years of marriage, they divorced.
From a small child until the day she went to be with the Lord, Margaret loved horses. She always said she could count on them. They gave her so much comfort and joy her whole life. She didn't own a horse that didn't receive her hugs and kisses.
Margaret was a hard worker and proved more than able at any job she did, including raising a large family, breaking horses, waitressing, working as a gas station attendant, bartender, mill worker and miner. She also worked hard to get her diploma at the age of 72. We were so proud of her.
She taught us many things, such as the value of working hard and how to love each other. She also taught us canning, cooking, hunting and passed along her passion for crafts, gardening and the game of Yahtzee. She showed us how to have fun and how to share the word of God.
Her loves and passions were horseback riding, music and instrument playing, fishing, hunting, crafts, woodworking, leatherworking, gardening, antler hunting, watching PBR and playing Yahtzee, but most of all her family. Margaret was a very caring, sensitive person to everyone and everything. She was blessed to have lots of special friends: Connie, Carolyn, Karen, Verna, Marshall, Florence and many more.
Margaret is preceded in death by her parents; grandson, Tyler Michels; stepson, Larry Mack; son-in-law Glen Peek; brothers, Roy and Ricky; sisters, Mary, Betty, Diane and Kathryn.
Survivors include her children, Cindy Peek, Patti Regh (Jim), Keith Mack (Betty), Doris Langley (Mike), Robin Henderson (Alan), Frank Mack (Pam) and Carol Mack; 30 grandchildren, 47 great-grandchildren and three great-great-grandchildren; brother, Wes; sisters, Cheryl and Sandy; and several nieces and nephews.
Services were held June 20, 2020 at the Libby Christian Church with Pastor Frank Mack and Pastor Phil Alspaw officiating. Arrangements are by Schnackenberg Funeral Home in Libby. Online condolences and memories may be shared at www.schnackenbergfh.com.
---