Jen Short, 39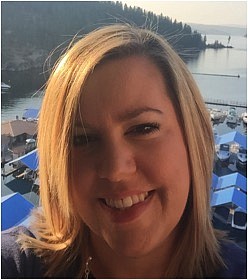 |
January 21, 2020 10:21 AM
Jen Short, 39, courageously fought breast cancer for nearly three years before passing on Jan. 10 at University of Washington Hospital in Seattle.
Jen's life can best be described by all that she loved. She loved children, especially babies. She loved her family and her friends. She loved to get her nails fixed up pretty. She loved to volunteer and she loved her community. She loved to vacation, particularly with sunshine and sunglasses, but most of all she loved to have fun.
Jen had a gift for finding the best in every person and in every situation. Jen was a very giving person and will be deeply missed by all that knew her.
Jen is survived by her husband, Jesse Short, and their two sons, Jayden and Connor. She also is survived by her mother, Magdalene Bailor; father, Mark Olsen, and his wife, Melissa Olsen; sisters Angie Olsen and Katie Olsen; grandmother, Francis Olsen; mother-in-law, Deborah Short; and many aunts, uncles, cousins, nieces and nephews.
Jen was preceded in death by her grandmother, Helen Hustuft; grandfather, Robert Olsen; aunt, Vikkie Olsen; uncle, Mike Schmitt; uncle, Claud Bailor; and father-in-law, Duane Short.
A memorial service will be held at 11 a.m., Jan. 25 at Echo Hills Church, 3215 Echo Hills Drive in Lewiston, Idaho. Donations made in lieu of flowers to the family will go toward the many organizations that Jen supported with time and energy.
---