Larry Arthur Mongan, 76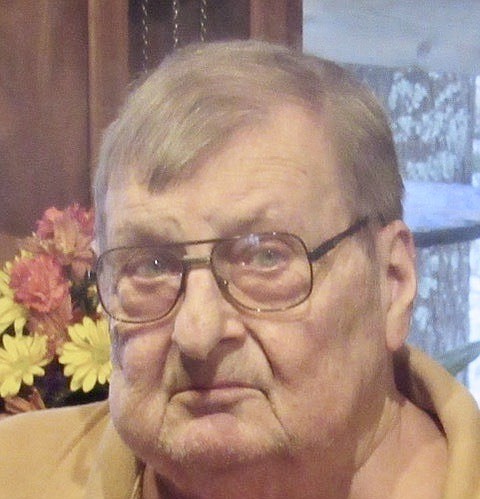 |
February 28, 2020 2:57 PM
Larry Arthur Mongan, 76, of Emily, Minn., died peacefully Feb. 19, 2020, in the loving arms of his wife and comfort of his home. He was tired from the battle with an asbestos related disease and ready to move on to his heavenly home.
He was born on May 15, 1943, in Crosby, Minn., to Jim and Virla (Fletcher) Mongan. He married Marlys Libby on Sept. 14, 1966, at the First Methodist Church in Emily.
Larry spent his early childhood in northern Minnesota and moved with his family to Sandpoint, Idaho, in 1951. He proudly served in the U.S. Army from 1962 to 1965. Following discharge, he settled in Libby, where he lived until going back to his roots in Emily in 1993. He lived there until his death. Larry worked 27 years for St. Regis, a lumber company, and then owned and operated a gun shop for four years.
Larry was an avid reader of nonfiction, enjoyed hunting, loved fishing and spent many enjoyable months traveling with his wife and dog in the motor home. Larry and his wife shot competitively in practical shooting for 10 years with many trophies to attest to his skill.
Larry enjoyed classical country music, played a harmonica, and loved motorcycles. He was a lifetime member of the United States Practical Shooting Association, member of the NRA since 1966, life member of 24th Infantry Division Association, member of American Legion Post 1982, and member of Military Historical Society of Minnesota.
Larry is survived by his wife, Marlys; sister, Joyce (Stan) Findlay of Sagle, Idaho; brothers, Derald (Cheryl) Mongan of Athol, Idaho, Mike (Sandy) Mongan of Hayden Lake, Idaho; and sisters-in-law, Mary Fletcher (Keith Osvold) and Susie (Jesse) Nix.
Larry and Marlys had no children of their own, but Larry considered his nephew Roy and wife Darcy as well as his niece Alauna and husband Chris as his own kids. He loved Tia and Anaka as grandchildren.
Other survivors include nieces Cindy, Sherry, Natalie, Tammy, Tina, Heather, Kara, Landy, Teisha, Tara and Shawn, and nephews Bart, John, Jim, Mike, Kirk, Seth and Caleb as well as uncles Gus Fletcher, Jerry Fletcher and Danny Fletcher of Emily plus aunt Linda Hilger of Iowa.
Missing him in the family home is his constant four-legged companion, Buddy.
Larry was preceded in death by his parents; in-laws Irene and Russell Libby; sister-in-law, Marty Evans; brother-in-law, Ron Aamodt; his cousin and fishing partner, Dean Fletcher; and dear friends, Ronnie Green, Alan Owens, Eddie Brown, Jim Racicot, Army buddy 'Mouse' Mountzoures, and Jill and Harold Crill.
Waiting for Larry at the Rainbow Bridge were Sloopy, Spike, Alia, Hennie, Sara and Eddie.
A Memorial Service will be 11 a.m., Feb. 29 at the Emily United Methodist in Emily. Military honors will be presented by the Myrin-James American Legion Post #443 of Ironton. A visitation will be one hour prior to the service at the church on Saturday. Arrangements are with the Koop Funeral Home in Crosby.
---