Charles Robert Casperson, 89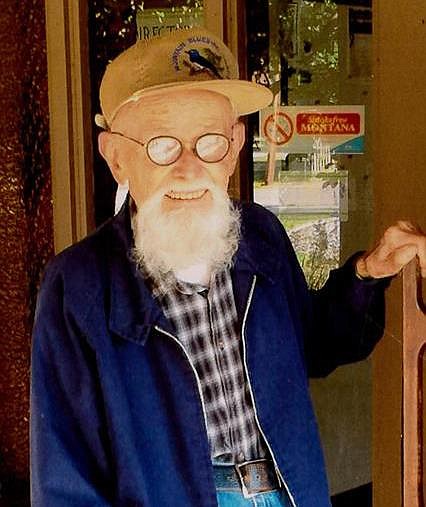 |
February 25, 2020 8:50 AM
Charles Robert "Bob" Casperson was born Sept. 12, 1930, to Charles and Irene (Hefty) Casperson in Conrad. He grew up there and lived in Conrad until the end of his freshman year of high school when his family moved to Polson.
He loved the mountains and hiking and fishing with his friends. He graduated from Polson High School and then went to Alaska with friends looking for work and adventure. He ended up in Nome, Alaska, working in a gold dredge ditch camp, shoveling snow from the ditches.
He returned to Polson and soon joined the U.S. Air Force. After basic and technical training, he spent three years in Japan as a radio mechanic during the Korean War. After the war, he went to Dillon to help his dad at his Buick dealership. That's where he and Phyllis Kay Ebeltoft met.
Bob later returned to Nome and Kay followed him a short time later. They were married in Nome in January 1956. Four children were born to them there: Charles "Cappy," Karl, Olaf "Kurt" and Karin.
Bob and his family moved to Glasgow in 1962 and lived there for a couple of years. In 1964, the U.S. Army Corps of Engineers hired him and the family moved to South Dakota.
They lived in South Dakota for six months before transferring to Riverdale (Garrison Dam), N.D., in January 1965.
In February 1975, Bob moved to Libby to work at the Libby Dam. He was one of the first hydroelectric power plant operators hired there. The family followed in May 1975.
Bob bought a few motorcycles and took several long-distance motorcycle trips after moving to Libby. He rode them to work and back until snow came in the fall.
He started riding again as soon as possible in the spring. In the last few years, Bob found great joy in serving God as the doorman at Christ Lutheran Church.
Bob was preceded in death by his parents, Charles and Irene; his sister, Phyllis; and brother-in-law, Al Ebeltoft.
He is survived by Kay, his wife of 64 years, and his children: Cap (Lori) of California; Karl (Myndee) of Idaho; Olaf (Judy) of Connecticut; and Karin (Paul) Bache of Libby. He also is survived by his grandchildren: Jared (Cassandra); Erin (Tim) Ayuso; Brieanna (Grant) Peabody; TaraLynn; Chris (Tracy) Bache; Jason (Britani) Bache; Braiden; Makenna (Carson) Kidder; Kelson; Alyvia; Keaton; Garrison; and Blaiklee; and great-grandsons, Gaige and Urijah Bache; Parker; Bridger and Mason Bache; and Travis and Eli Ayuso.
Memorials may be made to the Christ Lutheran Memorial Fund or the VFW. Arrangements are by Schnackenberg Funeral Home in Libby.
Online condolences and memories may be shared at www.schnackenbergfh.com.
---