Jeannine Matea Dudley Martin, 90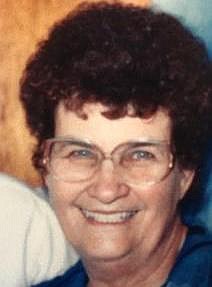 |
February 21, 2020 11:51 AM
Jeannine Matea Dudley Martin, 90, died peacefully at Brendan House in Kalispell, Feb. 3, 2020, with family at her side. She was born in Miles City on Oct. 21, 1929, the daughter of Tom and Theodora (Teddy) Dudley.
Jeannine and her siblings, Tom, Lora and Roger, lived on the family ranch in Broadus until Teddy and Tom lost the ranch during the Depression. They packed up the truck and kids and moved to Miles City. Jeannine loved to tell the story of riding the family horse to school in first and second grade. During high school, Jeannine worked many odd jobs, but one of her more memorable ones was assisting the local ladies of the night as a bookkeeper. The receipts always smelled of White Shoulders perfume and it became her favorite scent.
Jeannine moved to Missoula in 1947 to attend the University of Montana, where she met her true love, Dick Martin. Their first date was a dance. Alas, Dick was tired from elk hunting and wanted to back out, but the dress was bought so he was strongly encouraged (by Jeannine's roommate) to keep the date!
Fortunately, as he always said, he took that advice. They went to the dance and then they were married in September 1950. They graduated in 1951, she with a degree in history and he in forestry. They spent their honeymoon summer at the Canoe Gulch Ranger Station in a tent and then moved to Troy, where they enjoyed more than 50 years of marriage.
They weathered building not one, but two homes in Troy. After outgrowing the first, their second home included a trailer park and laundromat (handy with five kids). The home in Troy was filled with children and laughter, but Dick and Jeannine wanted land for their family, so they bought a spread on Chase Cutoff Road. Today, four of their five children and a granddaughter and family all live on the land they purchased.
Jeannine stayed home with the kids until Louise was in kindergarten. She taught both high school and grade school in Troy and Libby Public Schools, retiring with a master's degree and 25 years of service.
Jeannine and Dick were dedicated and active members of the Troy United Methodist Church. Jeannine taught Sunday school for more than 30 years, was a member of the Takima club and served on the Troy School Board. She was described as that one-in-a-million teacher who sought out new ways to spark imagination and excitement for learning within her students.
Always engaged in life and unafraid to seek out new challenges, she completed the very lengthy application to be considered by NASA as the first teacher in space. Her interests were many and varied: gardening, quilting, antiquing, "running into town," taking classes (often times with her best friend, Mary Reynolds) and most of all enjoying her family, most particularly after the grandchildren came along.
Dick and Jeannine were founding members of the Troy Saddle Club and they kept horses at their home on Chase Cutoff for everyone to enjoy. Her sweet spot was having her family together and as many friends and neighbors that could be squeezed around the enormous dining-room table.
She will be remembered as someone who had an engaging laugh, was tough as nails (not surprising as she was a fourth generation Montana native), possessed an inquisitive spirit, a no-nonsense approach and a heart as big as the Big Sky in eastern Montana.
All of us who have known and loved her have experienced unconditional love in return. That is an incredible legacy.
Jeannine was preceded in death by her husband, Dick; her parents; her siblings, Roger, Lora and husband Bob Scott, Tom and wife Lee; sister-in-law Billie and husband Ken Coon and daughter-in-law Becca.
She is survived by her children: Ralph; Tom and wife Janet; Craig and wife Marie; Allison and husband Rod; Louise and husband Mark; grandchildren, Wendy and husband Bob, Sol; Logan and wife Melissa; Sjaan and husband Ryan; Shavon and husband Brett; Lewis and wife Christine; Matea; Alice; and great-grandchildren Talus, Creedence, Nolan, Ryland, Sora Castel Cora, Elliot and Quinn.
There will be a service for Jeannine at 1 p.m., at the Troy United Methodist Church on March 14, 2020, and a reception celebrating her life afterwards in the fellowship hall.
Online condolences may be made at Schnackenberg Funeral Home at www.schnackenbergfh.com.
The family requests that in lieu of flowers please consider a gift to Wings Regional Cancer Support at wingsmtcontact@gmail.com or to Brendan House through the Kalispell Regional Healthcare Foundation at http://www.krh.org/foundation/makeadontaion.
---