Randy William Crill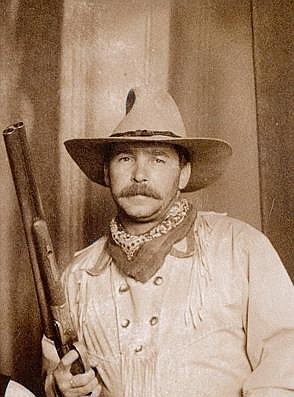 |
February 15, 2020 11:46 AM
Longtime Libby resident Randy William Crill passed away peacefully on Jan. 27, 2020, at Cabinet Peaks Medical Center with his sisters at his side.
Randy was born to Harold and Jill (Giles) Crill on Feb. 21, 1959, in Brigham City, Utah. His family moved to Orriville, Ohio, when he was two years old and then to Libby when he was 10 years old. Randy attended elementary school and junior high in town and graduated from Libby High School in 1977.
He remained in Libby his entire life. He loved Libby and spent as much time as he could outdoors.
Randy especially loved hunting with his dad and Uncle Bill. He enjoyed gold panning and tinkering on anything he could disassemble. It was often remarked, "if Randy can't fix it you should probably throw it away." His favorite pastime was fishing anywhere with his faithful dog "Bear."
He is survived by his siblings, Mike Crill of Arizona, Debbie Carter of Washington, Caryl Butters of Washington, Cheryl Chandler of Montana, Terri Mahoney of Washington; and many nieces, nephews and cousins. He also is survived by his beloved best friend, fishing buddy and hunting partner Stan Rebo of Montana.
At Randy's request, there will be no service at this time. A celebration of life is planned for the summer, to be held at a specified location of Randy's choosing. He made it very clear he wanted his ashes spread at one of his favorite fishing holes.
Arrangements are by Schnackenberg Funeral Home in Libby. Online condolences and memories may be shared at www.schnackenbergfh.com.
---