Wayne Allan Burnsworth, 68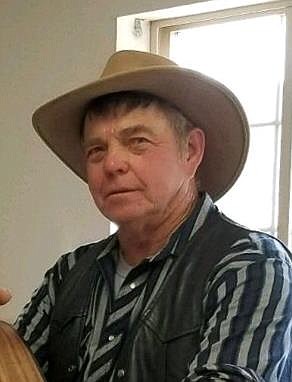 |
December 22, 2020 7:00 AM
Wayne Allan Burnsworth, 68, was called home to the Lord on Dec. 15, 2020, after a short bout of cancer. He was born March 8, 1952, in Brownsville, Penn., to Hubert and Hannah Burnsworth.
Wayne was in the U.S. Army and fought for our country. He did two tours in Vietnam, and served during Desert Storm and Desert Shield. He also served as a police officer for Carrol County and became chief of police.
His great passion and wish was to move to Montana and spend his days fishing and hunting, spending time with his horses and playing music. He was a great musician, talented with the guitar and mandolin, and gifted with singing.
He conducted open jam sessions for anyone wanting to play music at Libby Care Center and Assisted Living Center in Libby with his band, For God and Country. His band also played for Troy Senior Center and at multiple events and gatherings.
Wayne was the type to help anyone in need and great at making and collecting friends. He stood his ground on Christian beliefs and included the Lord in everything he did.
He is preceded in death by his parents, Hubert and Hannah Burnsworth.
He is leaving behind his wife of 20 years, Verna M. (Rothacher) Burnsworth; his children, Shayne Russell of Libby, Joy Haren of Canton, Ohio, Rebecca Koah of Canton, Ohio, and Wayne Burnsworth of Niles, Ohio; stepchildren, Samantha Zellhart of Akron, Ohio, Josh Zellhart of Libby and Jeanna Gearling of Canton, Ohio; 20 grandchildren, two great-grandchildren; sisters, Nancy (Eugene) Keplinger of Scio, Ohio, and Carol (James) Henry of Tippecanoe, Ohio; and many nephews and nieces.

He is deeply loved and will be missed by all friends and family.
Services will take place in Ohio. Arrangements are by Schnackenberg Funeral Home in Libby. Online condolences and memories may be shared at www.schnackenbergfh.com.
---