Thaddeus Edgar Turner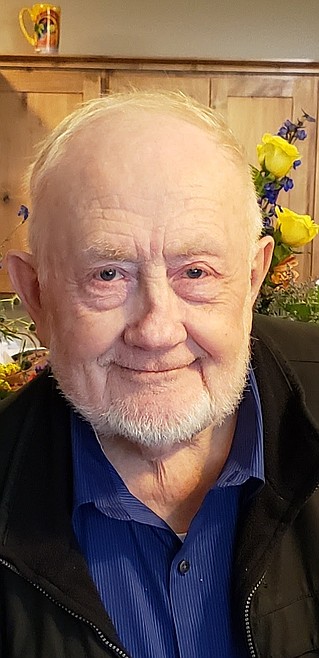 Thad Turner. (Courtesy photo)
|
December 8, 2020 7:00 AM
Thad Turner passed away on Nov. 29, 2020, at the Coeur d'Alene, Idaho, home of his daughter, who had lovingly cared for him.
Thaddeus Edgar Turner was born to Amy and Frank Turner in Miles City on May 17, 1937. He grew up on the ranch with his brothers and sisters.
Thad served in the U.S. Army in Tripoli, Africa. He went on to work as a professional bull rider for many years, traveling all around the United States.

His life changed in a big way when he met Darlene, "the Waitress," at the 600 Cafe in Miles City. She had three children at the time: Toni, Dirk and Heather. Darlene said to him, "I'll marry you if we can have a son and name him Timber."
They had a son soon after they wed. They named him Timber.
They moved to Libby, where Thad worked on the Libby Dam. When he finished on the Libby Dam he went to Alaska for a few years and worked on the pipeline. During their time in Libby they found a great church family, which started them on many years of ministry in helping the down and out.
Thad's many talents of construction allowed him to finish building Amish framed homes for himself and daughter Toni. Thad, being a seasoned auctioneer, performed many estate auctions while in Libby. He continued this work when they moved to Forsyth.
While living in Forsyth, Thad worked at the Colstrip mines as a heavy-duty mechanic.
It was in Forsyth that Thad and his wife ran a jail ministry. He also was very proud of his certificate as a minister to "marry and bury" people.
They eventually moved to Coeur d'Alene to be close to family. Thad always was up for a card game. He was quite the card shark, enjoying endless games of hearts and cribbage. Thad always supported his wife, "thadswife," and her love of painting and on countless life adventures. They celebrated 50 years of marriage a few years back.
Their door was always open to family and friends. Love was always extended to family, friends, neighbors and anyone who crossed his path.
Dad took care of mom until she passed away in 2019.
Thad is survived by his son, Timber (Julie) Turner; daughter, Heather Turner of Coeur d'Alene, Idaho; son, Dirk Turner of Forsyth; and daughter, Toni (David) Zimmer of Anaconda; and many grandkids, great-grandkids and a great-great-grandchild.
All of our lives were blessed when a cowboy met, and fell in love with, a waitress.
A celebration of life will be planned at a later date.
---