Jorgensen pleads not guilty to DUI charges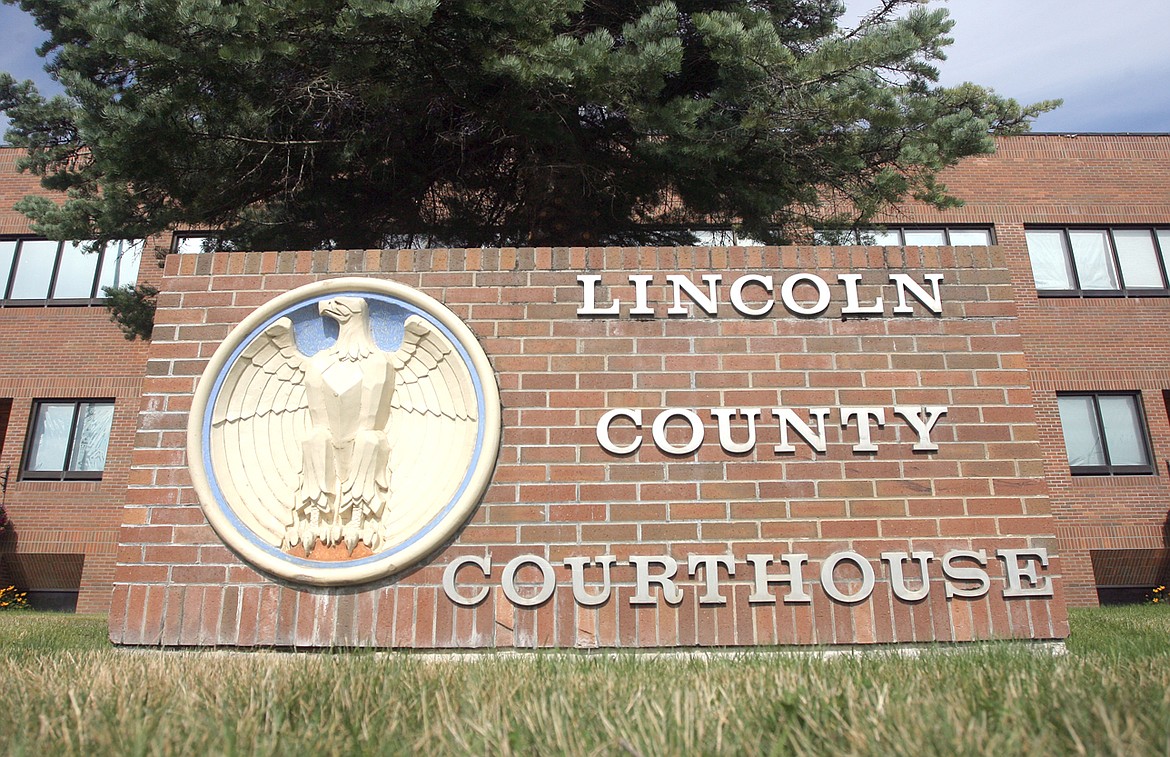 Lincoln County Courthouse. (Paul Sievers/The Western News)
by
DERRICK PERKINS
Daily Inter Lake
|
December 8, 2020 7:00 AM
A 59-year-old man arrested after his vehicle got stuck on the edge of a U.S. Border Patrol agent's private driveway last month pleaded not guilty to multiple charges related to drunk driving in Lincoln County District Court.
Ernest Lloyd Jorgensen, who was arraigned Nov. 30, faces felony charges of driving under the influence of alcohol or drugs, four or subsequent offense, or alternatively operation of a noncommercial vehicle by a person with alcohol concentration of .08 or more, fourth or subsequent offense. Authorities also charged him with misdemeanor counts of driving while suspended and operating a motor vehicle without liability insurance.
Grigori Neils of the Eureka Police Department arrested Jorgensen about 4 p.m., Nov. 12 after getting a call from an off-duty U.S. Border Patrol agent. The agent told Neils that a motorist had attempted to get up his driveway, but got stuck on the ledge.
In an affidavit, Neils wrote that he found a man slouched over in the driver's seat of a Chevrolet Tahoe after arriving at the driveway. As he approached the sports utility vehicle on foot, the man attempted to fire up the ignition, but the engine failed to turn over, Neils wrote.
Neils asked that the driver, later identified as Jorgensen, roll down the window. He immediately smelled the odor of an alcoholic beverage, court documents said.
Jorgensen allegedly told Neils he was looking for a friend's house. When Neils told him he had the incorrect address, Jorgensen said he had realized that.
Throughout the conversation, Jorgensen's speech was slurred, Neils wrote. Jorgensen's eyes were glossy as well, according to the affidavit. When asked, Jorgensen admitted "to drinking a little bit," Neils recounted.
When Neils asked for registration, Jorgensen allegedly handed him warranty paperwork. Asked for his license, Jorgensen told Neils that if he planned to arrest him, he should just do it, according to the affidavit.
Neils told Jorgensen that he had an investigation to complete, but the other man cut him off, saying, "No, there's no investigation." Jorgensen allegedly grabbed the shifter and tried to put the vehicle into gear. He again tried to turn the ignition key.
According to the affidavit, Neils told Jorgensen to exit the vehicle. Given the ice and snow on the driveway, Neils decided to carry out a field sobriety test at the station. He recalled telling Jorgensen to walk over to his patrol car.
Jorgensen could not walk straight, nearly falling several times, Neils noted in the affidavit.
After a search, Neils attempted to place Jorgensen in handcuffs, but he struggled. Simultaneously, Jorgensen demanded to speak with the Eureka chief of police. Jorgensen also allegedly refused to get into the patrol car, forcing Neils to place him in the backseat.
At the station, Jorgensen did not cooperate with the sobriety test, claiming that he was blind, court documents said. He later refused to provide a breath sample.
"Jorgensen wreaked of alcohol and kept slurring his words, making a lot of his sentences not comprehensible," Neils wrote of the interaction.
Neils placed Jorgensen in a holding cell, where he later required medical attention, while typing up a warrant for a blood sample. After being granted the warrant, authorities took a blood sample.
A check of Jorgensen's criminal history turned up three prior driving under the influence convictions in Lincoln County: July 2010, June 2014 and January 2014.
An omnibus hearing is scheduled for Jan. 25 with a pretrial conference set for March 1. Were the case to go to trial, it would begin April 12.
---