Beagle, McElmurry sign letters of intent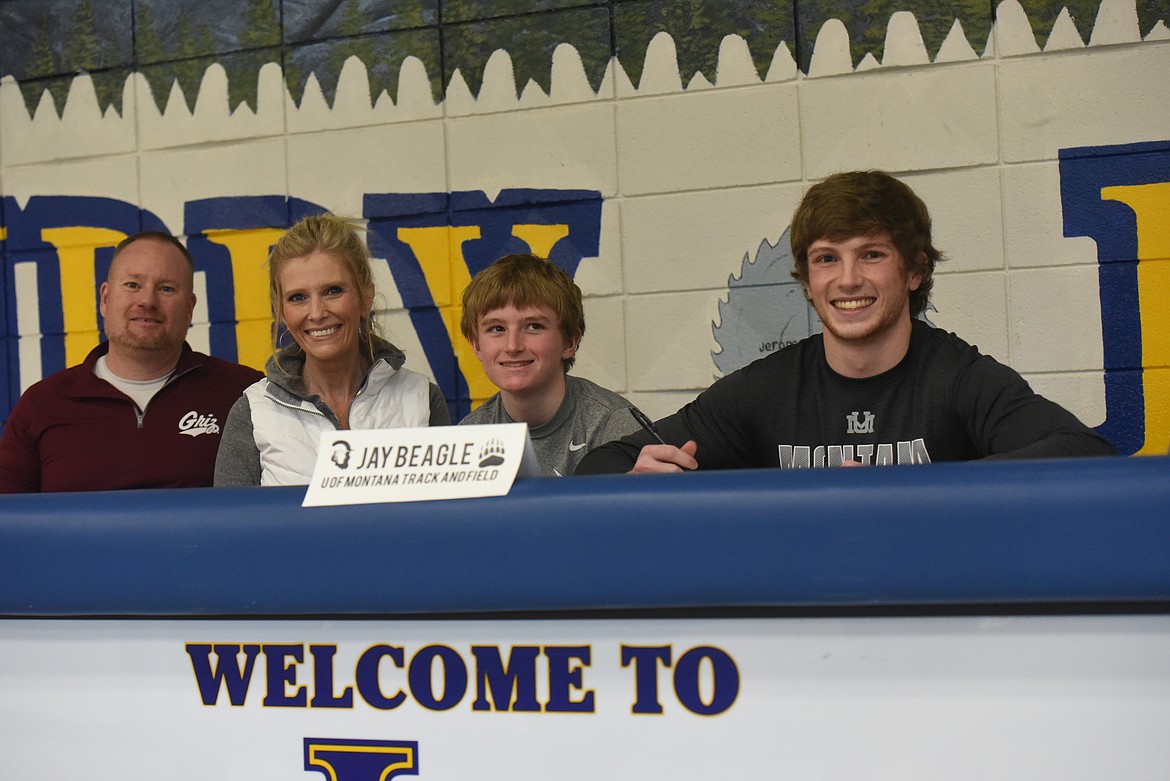 Jay Beagle signed his letter of intent to run track for University of Montana on Dec. 4. (Will Langhorne/The Western News)
Will Langhorne/The Western News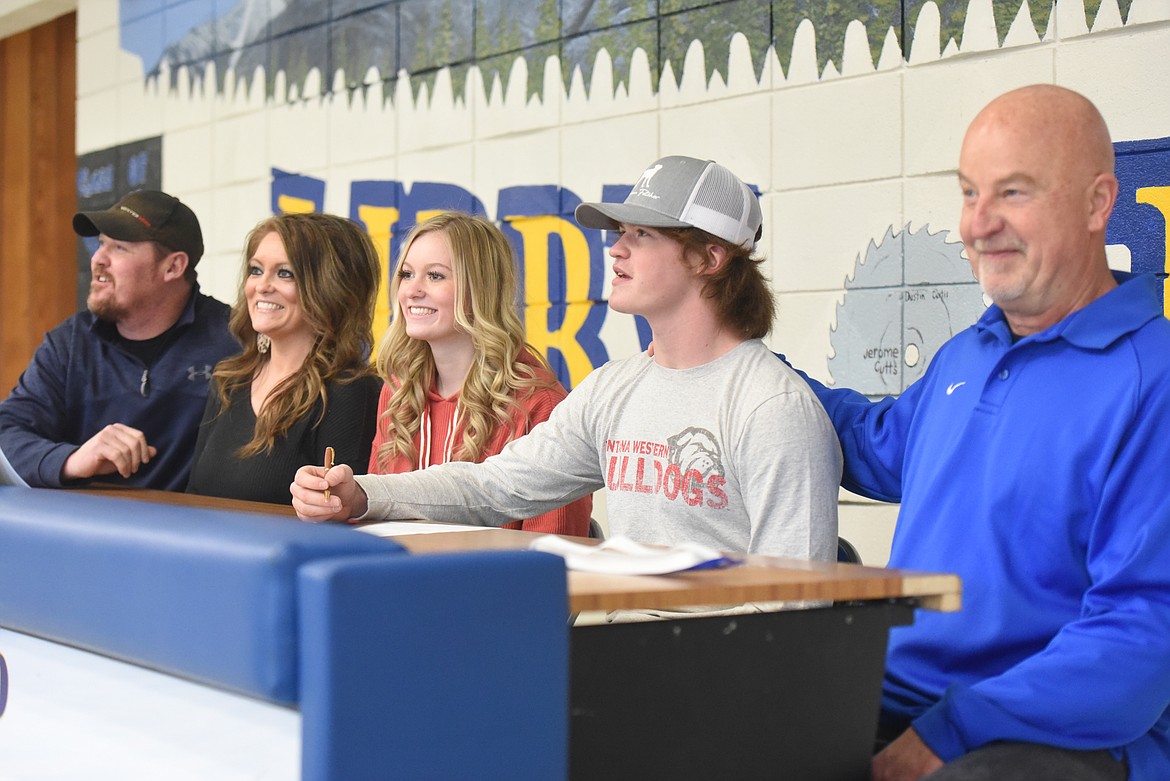 Ryker McElmurry signed his letter of intent to football for University of Montana Western. (Will Langhorne/ The Western News).
Will Langhorne/The Western News
Previous
Next
by
WILL LANGHORNE
The Western News
|
December 8, 2020 7:00 AM
Surrounded by family and friends, Libby seniors Jay Beagle and Ryker McElmurry signed letters of intent on Dec. 4.
McElmurry committed to the University of Montana Western as a linebacker. Beagle will join the University of Montana track and field team as a 400-, 200- and 100-meter sprinter. He also hopes to compete in relays for the Grizzlies.
Both McElmurry and Beagle are three-sport athletes for the Loggers, having competed in football, basketball and track.
Along with senior Dawson Young, Beagle and McElmurry were selected as Class A all-state players following the 2020 football season. This designation also put the three in the Logger Hall of Fame.
Following the signing, McElmurry said a visit to UMW spurred him to join the Bulldogs.
"It seemed like a good fit for me," he said. "Seems like it will be another good family."
Libby senior Dave Patterson, who played as a linebacker and tight end for the Loggers will also be joining the UMW program, according to McElmurry.
Due to concerns about the spread of the coronavirus, Beagle said he was unable to officially visit the Grizzly's track and field team. Nevertheless, he said he'd been in contact with coaches and toured the school unofficially.
So far, Beagle said he's the only incoming freshman to commit to the men's track and field team in Missoula.
Looking ahead to next year's season, McElmurry said he would keep working hard to stay in shape. Beagle plans to build speed and strength before joining the Grizzlies.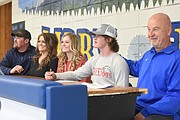 ---