Loggers prepare for season opener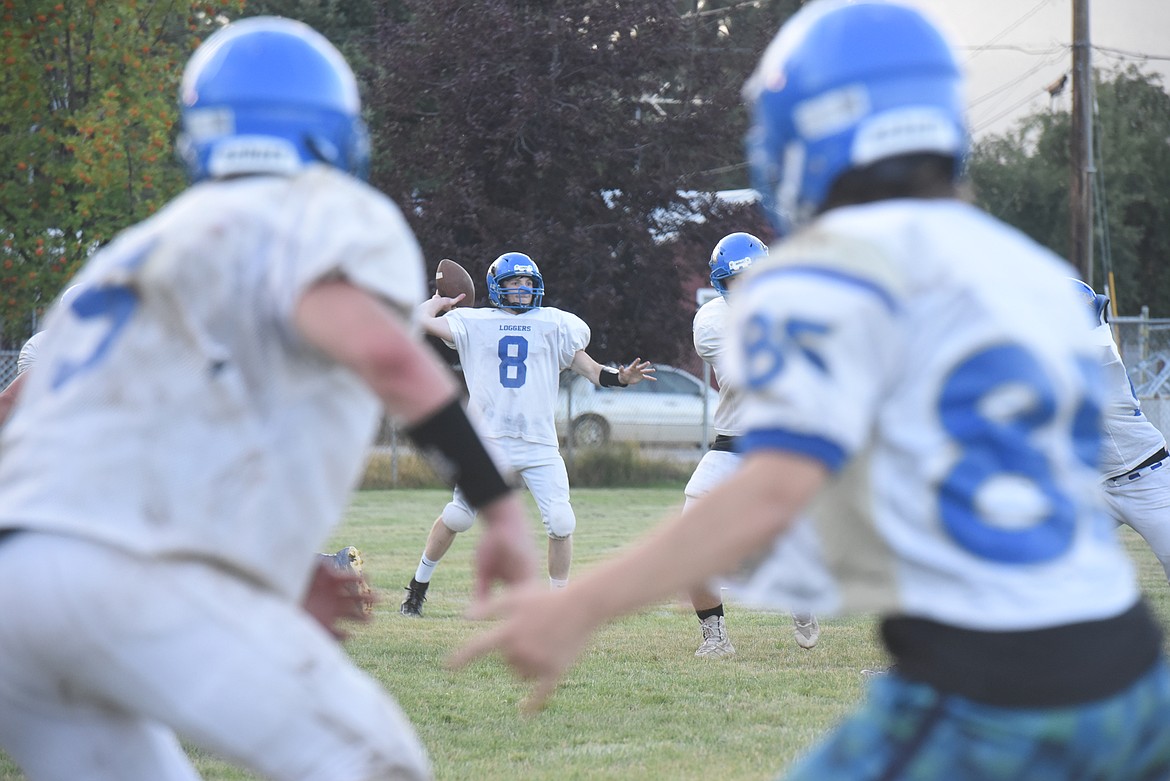 Senior Jay Beagle prepares to throw downfield during practice this week. (Will Langhorne/The Western News)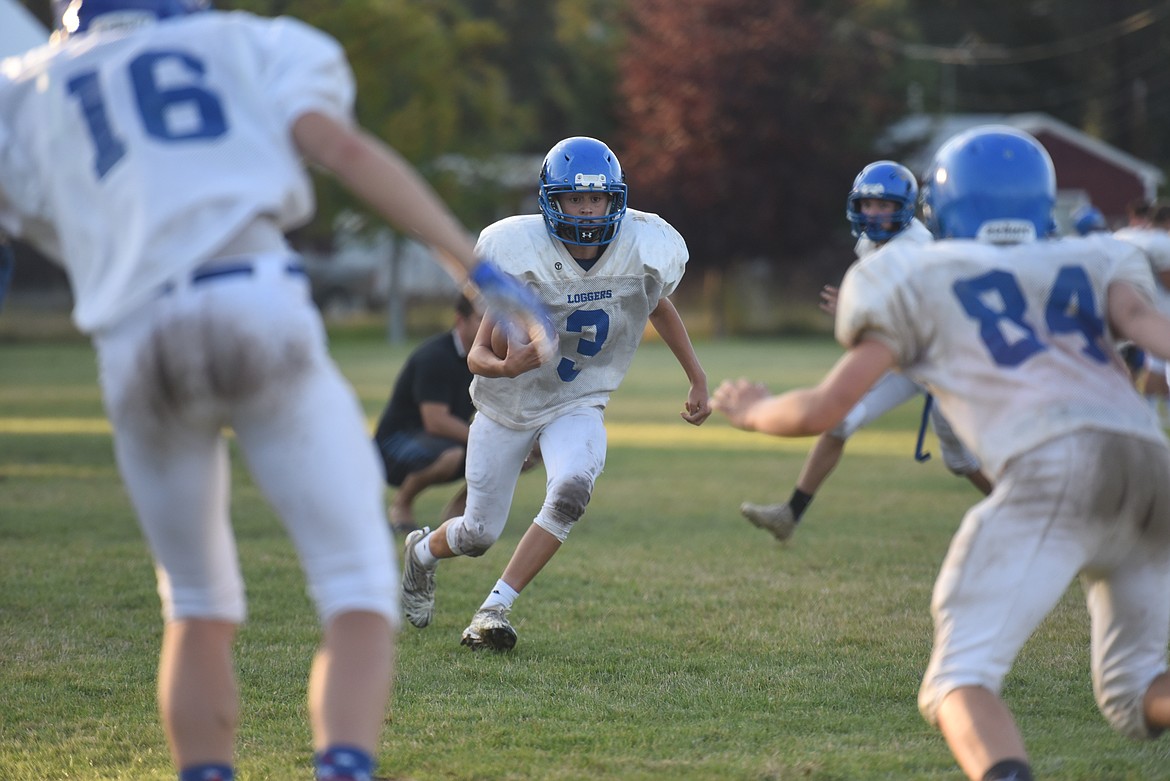 The Libby Loggers are set to start the football season with a game against Whitefish on Aug. 28. Coach Neil Fuller says the Loggers will feature an offense balance between the air and the ground. (Will Langhorne/The Western News)
Previous
Next
|
August 28, 2020 8:02 AM
When the Libby Loggers take to the field for their season opener this evening, fans can expect to see a versatile team on both sides of the ball.
After a summer of training, head coach Neil Fuller said his offense will boast both a strong running and passing game when they take on Whitefish. While running the ball remains the team's top priority, the coaching staff have dedicated more time to developing their quarterbacks' throwing abilities and training their receivers than in previous seasons.
"The more balanced we are, the harder we're going to be to defend," said Fuller.
To get the ball down the field, the Loggers will be relying on senior starting quarterback Jay Beagle, 18. Fuller said the team's offensive line will be anchored by three-year starting center and fellow senior Owen Wilkins, 17.
Defensively, the Loggers will be able to respond to whatever the Whitefish Bulldogs throw at them, according to defensive coordinator Justin Graham. Coaches have trained the team in five defensive schemes including the 4-3, 4-4, 3-4, 3-5, 5-3 fronts.
In addition to his veterans, Graham said he is counting on sophomore Cy Stevenson and juniors Aydan Williamson and Hunter Hoover, who recently converted to linemen. Graham said he was confident that the three can fill the shoes left by the linemen the team graduated last year.
While Graham has noticed that the Loggers are smaller and lighter this season, he said they also are faster and more aggressive. Graham attributed gains in speed and spirit to the team's wholehearted commitment to summer training.
Tyler Michalkiewicz, 16, a defensive line guard, said he felt confident about facing off against Whitefish. After a strong showing at a scrimmage against Eureka last month, Michalkiewicz anticipates the Loggers will do well in the season opener.
Looking forward to his first game as a defensive linemen, Williamson said he was working on getting faster and becoming more familiar with the team's plays. Stevenson, another recent addition to the defensive line, plans to become a more versatile player. As a whole, Stevenson said the team is in good shape.
Wilkins agreed that all the hours the players spent in the weight room over the past few months paid off. Even with their added speed and strength, though, Wilkins said that mental toughness remains critical.
"If things start going down [we can't] get mad at each other," he said. "Just pick it up on the next play."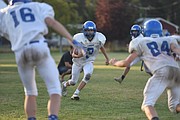 ---