Corey Robin Kyes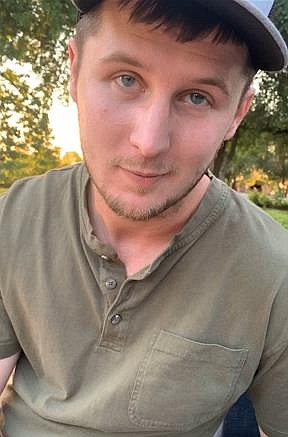 |
August 21, 2020 9:42 AM
Corey Robin Kyes drowned Aug. 9, 2020, in the Payette River at Horseshoe Bend, Idaho. He was born Feb. 25, 1994, in Missoula. Frank and Penny Kyes of Libby adopted Robin during a loving ceremony. Robin's sister, Shannon, came along later to complete their little family.
Raised in Libby, Robin was a solid student and enjoyed athletics. His heart was always in wrestling, where he enjoyed much success, including earning the coveted Iron Man award. Robin attended the University of Montana. He began a career in construction with Poteet Traffic Control, where he found a home working all over Montana for eight years. He was successful there and rose through the ranks to run his own crews.
Robin met the love of his life, Kristine Fairbanks, in Missoula. They lived in Butte, where they shared their lives as a couple while she completed training at Montana Technical School of Nursing. After her graduation, the couple moved to Nampa, Idaho, where Robin worked toward becoming an electrician with Power Plus as a construction wireman. Robin and Kristine began the process of making their commitment to each other "legal" and were busily planning their wedding with much excitement and joy. They were to be wed on Sept. 18, 2020.
Robin lived a big, joy-filled life. He had great fun, happiness and success. He was an outstanding snowmobile rider. He always prayed for snow! Robin and Kristine spent weekends riding dirt bikes, hiking, camping and exploring their surroundings. He was greatly loved by his family, friends and Kristine. He returned that love with the same intensity. Although Robin left us too soon, he left his mark on many hearts and lives.
Robin is survived by his spouse, Kristine Fairbanks; his parents, Frank and Penny Kyes; his sister, Shannon Kyes; grandparents, Delbert Carr and Kathy Drake and Lois and Marvin Kyes; aunt, Wendy (Joe) Chopyak of Libby; uncle, David Mazza of Park Ridge, Ill.; aunt, Diane (Jim) Schnetter of Columbia Falls; aunt, Deana Edwards of Tampa, Fla.; uncle, John (Diane) Kyes of Belfair, Wash.; cousins, Elena Tolbert, Micheal Schnetter, A.J. Schnetter, Jake Cohenour, Kyle Cohenour, Jake Kyes, Wes Kyes, Lisa Cox, Robert Mazza and Daniel Mazza.
Robin was preceded in death by his grandmother, Linda (Clawson) Carr; aunt, Terri (Carr) Mazza; Sonya Neisess; and Corey Clawson.
Services will be held at the Fred Brown Pavilion at 3 p.m., Aug. 23. It is open air and masks are welcome. Please bring your lawn chairs as chairs will not be provided to allow for social distancing. A potluck will follow. It will be served with as much care as possible to protect our guests.
Please remember that if you cannot attend or choose not to attend in our current atmosphere, we will understand. We will have a live stream for those who cannot attend. We will announce that link on Facebook.
Donations can be made in Robin's name to Lincoln County Snowcat Club, P.O. Box 1180, Libby, MT 59923. The organization will use the funds to groom a trail to all his favorite places, smoothing the ride for others.
Arrangements are under the care of Schnackenberg Funeral Home. Online condolences and memories may be shared by visiting www.schnackenbergfh.com.
---